Chris Moorman - Poker Legend Chris Moorman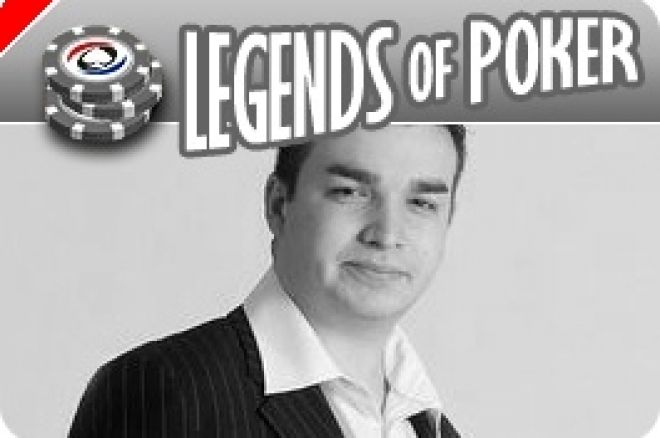 Chris Moorman
was born 23 years ago in Brighton, UK, where he still lives today. Moorman first came into contact with poker at the University of Essex, where he, together with a couple of friends, discovered the online freerolls. VC Poker was holding a student-freeroll every Monday, and seeing as Chris and his friends where all living in the same house, they all decided to play the freerolls together. The freeroll awarded a ticket for a live tournament, and although Moorman wasn't able to win the ticket, he did discover his passion for the game.
After winning around $70 in an online freeroll, Chris started to work on building up his bankroll by playing the lowest stakes available. As many players will know, it can be a long and tedious grind from the low stakes to the higher limits, but because Chris was investing so much time into the game, it didn't take long before he moved up to the $1/$2 and $2/$4 tables. After a while Chris was able to make some good money every month playing the mid-stakes, but that wasn't where 'moorman1' got his satisfaction from.
Once Moorman got into playing tournaments, the young online player became even more fanatic and spent even more time at the virtual tables. Just like many other players, Moorman also read the books by Dan Harrington, but he also stresses the importance of using all this information to create your own playing style rather than just blindly relying on the rules of the book. Moorman also spent a lot of time studying the CardRunners videos of players like Jeff 'ActionJeff' Garza and Taylor 'Green Plastic' Caby. He was also in Las Vegas during the WSOP of 2006, where he had many poker discussions with fellow British poker pro Paul Foltyn, who managed to reach a final table in the $5,000 Shorthanded event and took down the GUPKT Main Event in London for $250,000.
We are still in 2006 when the first successes for Moorman come rolling in, but he had to wait until November of that year before experiencing his first profitable month on PokerStars. In November 2006 Moorman managed to win a $109 and a $55 event, and came 4th during the Nightly 100K, giving him a nice streak of cashes that month. Many players who make their money playing online poker tournaments will find that PokerStars is their most important 'workplace', but Moorman has often said that he prefers the Full Tilt software, also because he claims to run better there than at any other online poker room. His favourite tournaments include the $30 rebuy, the $300 shorthanded and the $100 rebuy.
According to Moorman, the most important factor for keeping up good performances over a long period of time is the will and the drive to be the best at what you're doing, and it is this drive that helps Chris to keep on going. Over the course of the past couple of years, Chris Moorman has won almost $1.4 million on Full Tilt Poker, of which $640K is the profit after subtracting the buy-ins. He has similar stats on PokerStars, where he won $1.6 million, of which $633K was profit, bringing his total profit on PokerStars and Full Tilt Poker alone to over $1.2 million. Moorman's biggest cash yet only dates back a couple of months after he finished 8th during the $10,000 SCOOP Main Event for $112,000. He also managed to take down the $100 rebuy for $88,000 in February, and during the ECOOP of this year he finished 3rd in one of the events for $50,000.
This impressive list of successes would be enough to make most poker players very happy, but Moorman himself claims that he was once very close to breaking his laptop in half and only just managed to hold himself back. The laptop ended up on the floor but still seemed to be working fine. This happened during a WCOOP event where he got his money in with the best hand four times in a row but suffered one bad beat after another, which made him just miss the final table, where he would have held a big chiplead had he won the those hands. The biggest downswing of his career was when he lost about $25,000 over a period of 2 weeks. Taking into account the relatively low buy-ins he plays, this was quite a downsing, but luckily it had no negative effect on his poker career.
To finish off on a more positive note, a funny story occurred this year during a GUKPT event in Manchester, when Chris paid the buy-in for his dad, Simon Moorman, only to see his father take down the event. Apart from this only being his dad's second live event ever, the £88,000 prizemoney was enough for Simon to overtake his son when it comes to biggest cash. Live poker has not been treating Chris very well so far, who has yet to book his first big win in a live tournament. Maybe this year's World Series of Poker will finally be the big breakthrough for this young, brilliant online player.
You can find Chris Moorman online at PokerStars under 'moorman1' and at Full Tilt under 'Moormani', where he can be found almost daily playing the tournaments of $55 and above.