The BlackBelt Graders - Interview with the BlackBelt Graders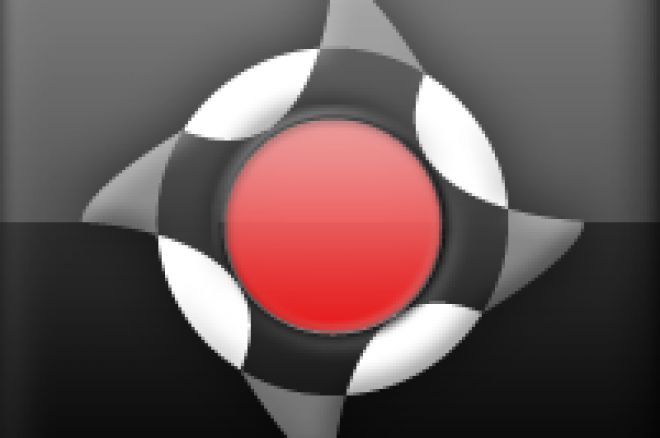 We caught up with some of the 50 hopefuls in the Black Belt Poker Grading Process to find out just how tough it is. Irish Open Champion Neil Channing has assembled a mixed group containing live pros, online stars, recreational players and major title winners and will be whittling them down to 8, who will be named Brown Belts and become sponsored pros who start their new tenure at the 2009 World Series of Poker.
All they have to do is play low stakes poker for 6 hours a day for a month, as well as participating in a number of workshops and community activities, sounds easy right? Wrong, they may be some of the top poker talent in the country but many have really struggled to get to grips with playing some of the small stakes games online, not realising just how tough poker has got at the small stakes.
Pokernews: So what does winning Black Belt Sponsorship Mean to You?
Henry Griffiths, a live cash pro from Cardiff: Winning a sponsorship package would mean a lot to me, would allow me to play a lot of tournaments that I would love to play, but which I'm not bankrolled to play on a regular basis. And therefore would help me further my career so to speak. I would also very much like to be a part of such a great community that BlackBelt Poker has the potential to be. For me, it wasn't a case of agreeing to do the grading, I very much wanted to, and hoped that I was selected to take part. Luckily I was and I plan to make the very most of this great opportunity that I have been given.
Kevin Allen, an online pro who made the final table of the Poker Million last year: As soon as I heard about Channing's idea I immediately thought wow this site could take off, so I had to be part of it, it's not really just the sponsorship but if you were to be 1 of the 8 brown belts you will be mingling with 7 other top UK players and we can all share our views on poker which is priceless, this will no doubt make all of us better players.
Jamie Roberts, pro player and son of Ben Roberts: Winning a sponsorship package will allow me to explore more in the poker world on an international level. I feel the grading helps me to play my best game because it's a competition. The workshops are great because you get the opportunity to hear other professional players express their opinion on different aspects of the game. I've also learnt the benefits of online player tracking software such as Holdem manager.
Hugh Kirton, recreational player: I tried in 2007 to play pro with my own cash, but did my bollocks. Mainly due to variance in big buyin MTT's. I'd like the opportunity to give poker another proper shot. This package would give me the security to try again. The grading is a good test of skill and character. The results will also help me in my decision for the future.
Mark McCluskey, 49 year old online player:It means a lot. The main reason I agreed to do the grading was that I wanted to improve my game. Listening to hundreds of top players interviewed in magazines and on radio shows / podcasts for the last few years has convinced me that the single biggest influence on their success has been the ability to mix with and listen to players that are better than themselves. This is certainly true in the Blackbelt community where I feel I can learn a lot from the young guys and hopefully contribute a little something myself.
It's tough for an older bloke like me to establish a network of friends to discuss poker with. Most of them are less than half my age and they want to go clubbing and spend time with people their own age. I understand that and so I need to find other ways of engaging with them. Blackbelt has allowed me to do that. Obviously I'd love to have a sponsorship deal but it's not the main thing for me. The main thing is the community, helping each other and being part of a team. I would be very honoured to wear the BBP badge and feel like I was part of this elite group of players.
Pokernews: A lot of the players have really struggled to play such low stakes, why has it been so hard and have you been close to quitting?
Sida Yuen, Online Cash pro: I am still playing my normal game, and because I multitable normally, I just put up 4 tables of boyle and 4 tables of stars and play at the same time. The only downside is, if I tilt from the most stupid thing on the smaller grading games (since there are so many braindead idiots on ipoker who can just put any normal poker player on life tilt), it could easily transfer to my normal game. I also remember being down $200 one day at 50NL from the grading, and I decided to steal a few big blinds at 5/10 just to get myself unstuck for the day.
Hugh Kirton, recreational player: It's very frustrating to play at these levels as you have to go back in time. As you have to adapt to the players and the situations, but backwards, if you know what I mean. The players at these levels are typically new or recreational. They want to play poker, they have less understanding of hand selection, flop textures etc. therefore, bluffing these players is increasingly difficult. Personally, I have adapted my game style to become tighter. Which is boring, but profitable.
Eoin Kennedy, recreational player trying to go pro Making too many advanced plays that will not work against weaker opponents. Bluffing too much, trying to represent a particular hand when most of the time opponents are only worried about what they have and not what you might have.
Mark McCluskey, 49 year old online player: The $0.25/$0.50 games are a whole new world. Anyone stepping down from much higher is finding that these games are surprisingly hard to beat. There's a mix of tight nitty regulars and complete maniacs so the variance can be pretty high. In such a short sample size of two weeks it's not easy to be a big winner in these games. 3 and 4 bet ranges tend to be much tighter and people are finding that thinking on too many levels just doesn't pay. ABC poker is pretty much the way to go at these stakes and of course running good helps a lot.
Henry Griffiths, a live cash pro from Cardiff: I think the thing that I found most difficult, and I assume that others had the same problem, was the standard of play from the opponents. The players on these levels were nowhere near as poor as I was expecting. They are not great, but they are not total donkeys either. However they are all such nits and many of them won't put a penny in the pot without a set... But then every so often they will call you down on every street with second pair! I found myself running some elaborate bluffs, and taking some complex lines in certain hands. It just doesn't work. I was once told that "Fancy Play Syndrome doesn't work at low stakes" and this was proven to be 100% true.
Adam Latimer, online player The psychology of the players is very different and a lot of them do not analyze hands the same way, so you see a lot more min bet/all in plays with either the nuts or as a complete bluff, so it's difficult to put your opponent on a hand. The opponents often aren't even sure what they're trying to represent and are just calling because they want to see the next card. I have a friend who kills the small limits by playing loose passive, and waiting for the nuts. This is however a surprisingly difficult and patient style for players used to raising and 3-betting.
Neil Blatchly, live pro and GCBPT Champion: I think quite a few people were trying to play at an advanced level without the rest of the field being aware of anything they were doing or understanding it. It's been an awesome experience dropping down to these stakes and it just emphasises just how many levels above levels there are at this game. I think it's vital to make sure your playing at a level slightly above the level your opponents are playing at to be successful at this game. You have to adjust to the table and the other players and their ability and this drop down in stakes should help us immensely in future games and tournaments.
Nick Wright, Strategy Editor at Poker Player Magazine: The grading has shown me that edge you need to exploit and beat the $10 sit and gos is far different than at the $50 level, but figuring that out and adapting to the situations presented to you is just as tangible a poker skill as any other. Also playing 30 hours of poker a week may sound easy, it isn't. Just ask the 13 people who've dropped out.
Sunny Chattha, GUKPT Champion and one of the first graders to drop out: Ermmm I didn't really start to be honest, I think I put my name down more as a favour. I did like 5000 hands the first few days to just see how it was and even though I had the sickest winrate out of everyone (like 55BB/100 lol) it was so boring, I could never do that for a living. Well done to the 30 or so that are left, they've done well to survive and hopefully they can make it to the end.
We will be catching up with the Black Belt Graders later on this month as the 37 become 8