The Vic to Open 24/7, Easter Festival Preview and more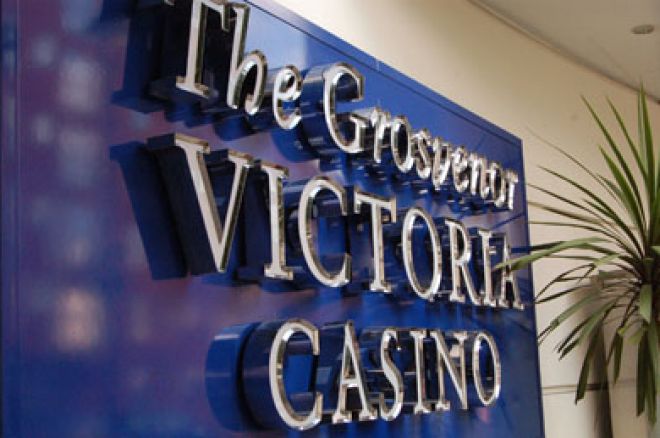 The Vic to Open 24 Hours a Day, 7 Days a Week
As of this week, the Vic card room in London will be open nonstop all day every day (Other than Christmas Day). The main gaming floor and the poker room will be open nonstop and cash games running all the time. The side action at the Vic is legendary with names like Neil Channing, Vicky Coren and Willie Tann all cutting their teeth there and now they will become something else with the added element of sleep deprivation. This also means that now you don't have to worry about booking a hotel when you play there next, as you may as well just never leave.
There is also a new tournament schedule with includes shorthanded £50 freezeouts at 2.15pm on Wednesday, Saturday and Sunday as well as a £75 bounty tournament on Sunday evenings. New monthly events also start in May. The first of these is a big weekend on 9th & 10th May featuring a £500 NL Hold'em freezeout and a £100 PL Omaha rebuy tournament.
The Vic will also be opening a new private room very soon, which we are awaiting details on.
Bank Holiday Poker Festivals
One of the most popular times in the working calendar is upon us, the 4 day weekend Easter bank holiday. Many of you will be looking for an excuse to get out of the house and go looking for some action. There is a whole host of poker festivals up and down the UK this bank holiday that prove live poker is not a victim of the credit crunch. Here is our guide to what's on in your area:
Ladbrokes Easter Rendezvous: It's great to see Ladbrokes Poker getting more and more involved in the live poker scene and this event looks to be one of the biggest of the bank holiday. The Rendezvous Casino in Brighton plays host to a £100,000 guaranteed main event with £550 buy-in. It starts on Sunday the 12th and will be a two day event. There is some excellent added value in the form of five $5,000 Vegas Dream Packages and three €1,000 Irish Poker Festival Packages also on offer and this could be the biggest event of the week in the UK.
Betfred Essex Easter Open: The Flying Aces Card Club in Stapleford hosts this smaller event, which will be hosting £20+£5 qualifiers on the Friday and Saturday and a £100+£10 main event on the Sunday.
5th Street Easter Festival: Another offering from a lesser known card club, the 5th Street Card Club in Borehamwood hosts a 4 day event starting on Friday with a really interesting all action schedule. Friday sees a £50 no limit rebuy event and Saturday has a £100 no limit freeze out. Sunday has a really interesting offering, a £75 event called the Gargantuan, which boasts a 100000 chips and ten minute levels (Could be amazing or terrible but hats off to trying something new). Monday finishes with another interesting event, a £150 Pot Limit Super HORSE main event. Not entirely sure what makes it 'super' but another unique event.
G Casino Eggstravaganza: No Easter round up is complete without an Egg pun and the G Casino in Luton gives us just that. This should be a well structured, well organised event, which begins with a £100 no limit event on Friday at 6.00pm. Saturday and Sunday is a £300 main event, also starting at 6.00pm and finally there is a £200 no limit event on Sunday. It probably would get an even bigger turnout, where it not for....
DTD Monthly Deepstack: Because of the Norwegian Poker Championships this had to be put back a week, but the biggest monthly midstakes event around is back. On top of the normal schedule at the Nottingham club, there is of course the £50,000 gruanteed £300 main event on Saturday at 7pm and the £10,000 guaranteed £150 event on Sunday at 3.00pm. It will be very interesting to see if the prize pool is the biggest of the weekend in Nottingham or indeed in Brighton this week.
Ladbrokes Poker Pay $228,000 Bad Beat Jackpot
Ladbrokes Poker player 'TvJ1964' won the long running BadBeat Jackpot last week, winning the best part of the $228,000 prize pool. He had quad queens busted by the four aces of 'carrotkid' and won $81,222 ('carrotkid' won $40,611) and the rest of the table shared the jackpot between them. The jackpot has now been reset.