Shaun Deeb - Poker Legend Shaun Deeb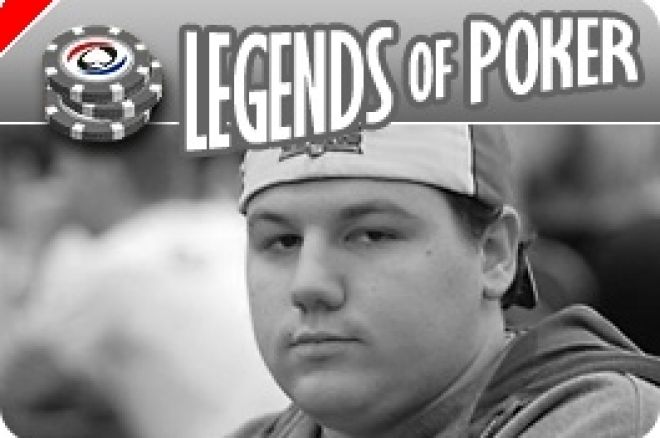 Shaun Deeb
was born 23 years ago in Troy, New York. The internet legend who plays online under his real name "shaundeeb" might only be a young man, but he has undoubtedly made a name for himself in the online poker tournament scene.
Shaun Deeb started playing poker when he was 19 years old. He deposited $30 online and took a look around to see what was on offer. In an unbelievable streak he turned that first and only deposit to date into $33,000 in just two weeks. Of course this is a one-of-a-kind story, but even more so because his good run has continued to this day.
When taking a look at the sheer endless list of cashes and tournaments played by Shaun Deeb on PokerStars alone, it becomes evident how quickly Shaun managed to get a good feel for the game. Because his bankroll experienced such an immediate boost, Shaun was able to play bigger tournaments that also offered larger cash prizes. There was only a very short time span between Shaun Deeb playing the $0.10 tourneys and him moving up to tournaments like the Sunday Million.
It did, however, take a while before Shaun Deeb could comfortably buy-in to the Sunday Million and the other big Sunday tournaments. It was during 2007 that Shaun Deeb really started to get a hang of the game, and by the end of the year he scored his biggest cash to that point after finishing 2nd in the Sunday $1,000 tournament for $53,000, followed by two more cashes of more than $12,000 during the next week. During this same period he also won $84,000 on Full Tilt Poker after taking down a $1,050 tournament.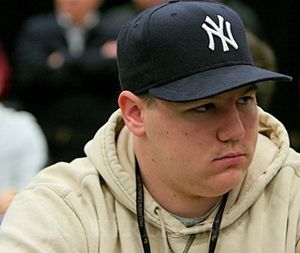 Because of the huge volume of tournaments that Shaun Deeb is playing, it has often been suggested that he might have played the most tournaments of all poker players worldwide, round about 100,000 in total. As a result, he was able to gather a lot of experience in a very short amount of time, especially when it comes to multi-tabling. Playing more than one table at a time is no problem anymore for Shaun Deeb, and every now and then you can catch him playing up to 30 MTT's at one time.
By the time Shaun Deeb turned 21, he also started focussing his attention on the live poker scene. Although he reached some payouts during the World Series of Poker, the man who is so used to mouse clicks behind a computer has yet to make a big impact in live poker tournaments. In the online poker world the name Shaun Deeb won't be forgotten very soon, after standing atop the weekly leaderboard on PokerStars five times already, and not to forget his win of the yearly PokerStars leaderboard in 2008 with an unprecedented top score of 42,000 points.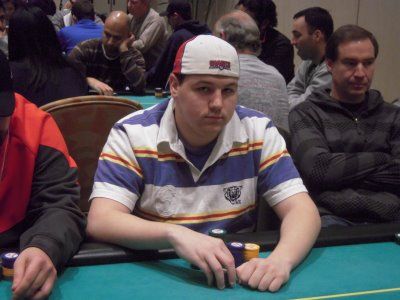 As you can see, 2008 was a very successful year for Shaun Deeb, in which he managed to secure some very important cashes, including $102,543 on Mai 11th after winning a $215 freeze-out and $144,000 after taking down the WCOOP Omaha Hi/Lo Event. As a result of these and many other big wins during the course of 2008, he secured himself the top spot of the PokerStars annual leaderboard and with it, a place in the history books. Shaun Deeb also likes to pop round to Full Tilt Poker every now and then, where he, amongst many other successes, also managed to take down an FTOPS Event for $115,000 – all in all, not a bad year for Shaun Deeb.
The year 2009 has only just begun, and it already seems like Shaun Deeb is just continuing where he left off at the end of last year. In the past three month Shaun Deeb has managed to win the $109 rebuy on Full Tilt Poker two times already, in addition to a win of a $215 freeze-out. On PokerStars he's already won four packages to the EPT Monte Carlo Event and he took down the $100 rebuy and freeze-out twice as well, two tourneys renowned for their strong playing fields.
You could call Shaun Deeb a boring grinder, but this is someone who is just completely devoted to what he is doing, which is also why there are no crazy cowboy stories to tell about this young guy who is bound to make it very far in the poker world.
To date, Shaun Deeb has won more than $3,000,000 through online poker. Of course it isn't always easy keeping track of all the various sites Shaun Deeb is playing on, but what we do know is that this man is the biggest winner of the past three years when it comes to online poker tournaments.