Kathy Liebert - Poker Legend Kathy Liebert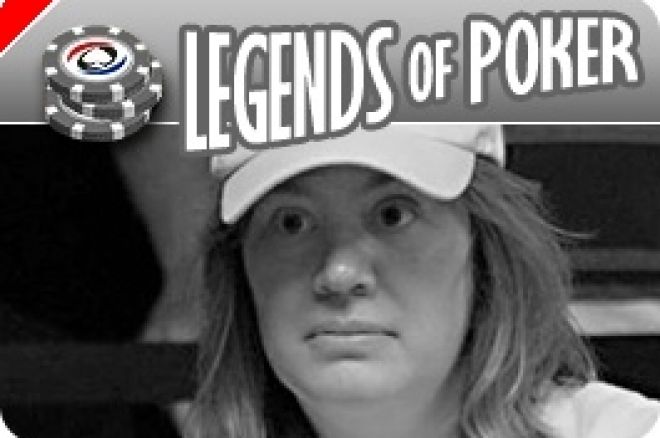 She might not be the most flamboyant character in the poker world, but the game we all love is only about one thing, and that is winning, and that's something she definitely can do.
Kathy Liebert
was born on October 1st, 1967, in the city of country music, Nashville, Tennessee. During her youth, Kathy was already involved in a lot of card games and it quickly became apparent that she had a feel for the games.
The poker virus had already infected her at a very early age and when she was only 9 years old she was already playing for dimes and nickels at her kitchen table. These games are, of course, no base for a long poker career, but the fact that she starting learning how to master the game from an early age is certainly not a disadvantage.
The years of the small home games go by and after graduating form high school she decided to go study Business and Finance, a degree which would give her a lot of options. After being at the university of a couple of years she receives her diploma and starts working at the stock market for a company called Dun & Bradstreet. After years of earning big in the financial world, Kathy Liebert had enough money to take some time off and travel the world.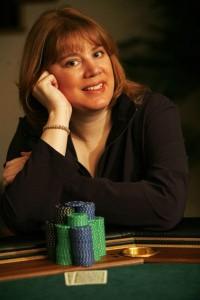 During her travels Kathy Liebert gets re-infected with the poker virus and in no time she is back to playing full time poker. Kathy Liebert gets accepted as a 'prop player' at the $5/$10 Limit games, where she gets an hourly wage for sitting at a table and attracting new players. Because she got paid at an hourly rate, she spent many hours playing, and it didn't take long until she realised that she had a big edge on most of her opponents. As a result, she decided to go try her luck in Las Vegas.
The first tournament Kathy Liebert plays in Vegas is an Omaha Hi/Lo tournament where she immediately grabs second place. A good start in the city that never sleeps is always nice, especially since it wasn't easy to keep your head above water as a beginning professional in those days. By now we have reached 1994 and there is no stopping Kathy Liebert. She is playing as many tournaments and cash games as possible and is busy with the game 24 hours a day.
Over the years Kathy Liebert managed to generate a nice income for herself and her list of wins and cashes is endless. The first 'mega-cash' from Kathy Liebert was on Mai 8th, 1997 after coming 2nd in the $3,000 NLH Event at the World Series of Poker, winning $123,690.
Kathy knew that poker was always going to be a big part of her life and she says herself that you need to be busy with the game all the time, and a day not played is a day not learned. Even though, after her large cash in 1997, she went 6 years without winning more than $50,000, she ended this 'drought period' with her biggest cash to date. In 2003 she managed to win the PartyPoker Million, taking home $1,000,000, making her the first woman ever to win more than a million dollars in tournaments.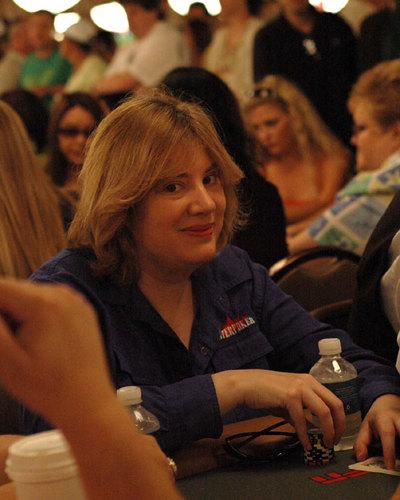 The one thing Kathy Liebert is still missing is one of those beautiful golden bracelets that players can win at the World Series of Poker. In 2003 she came very close to winning her first one when she held a 3:1 chiplead in the final heads-up of the $1,500 Limit Hold'em Event but she lost it all to her opponent who was hitting a series of very sick running cards, resulting in a disappointing second place for Kathy Liebert.
One year later Kathy Liebert returned to the WSOP to 'make amends', and in the same year that both Annie Duke and Mimi Tran managed to win a bracelet, Kathy also managed to do so after taking down the $1,500 Limit Shoot-Out Event for $110,180.
The list of successes continues to grow as a result of an impressive list of final tables at the World Poker Tour, where she came just short of winning on more than one occasion. Nonetheless, nine final tables at WPT events speak for themselves. Her most recent success was a 3rd place at the WPT Event in Canada on October 11th, 2008, where she won $282,000. Towards the beginning of this year she then only just missed out on the final table at the PCA, finally ending 12th for $120,000. Only a couple of weeks ago she again made a final table of a WPT tournament, this time the $9,500 Shooting Star Event, but again it wasn't meant to be and Kathy Liebert ended in 2nd place for $550,000.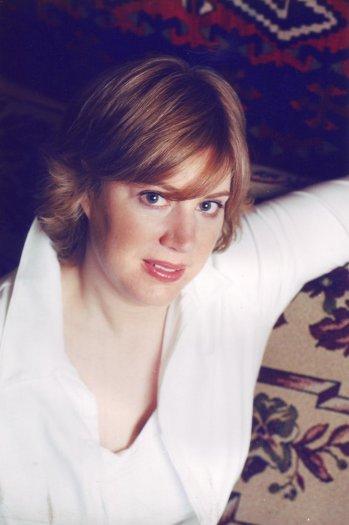 All in all Kathy Liebert is a world class poker player and her list of cashes is one of the longest amongst all her poker playing colleagues currently making their money in poker tournaments. Her total winnings amount to $5,520,289, which puts her in 36th place on the All-Time Money List. In the list of just female poker players she is still the lonely front runner, followed by Annie Duke and Annette Obrestad, who still have a lot of catching up to do.
Today Kathy Liebert lives in Las Vegas, Nevada where she can regularly be found playing the biggest tournaments and cash games in the casinos on the strip.