Hollywood Poker on UK Gambling White List, Controversial First Week for the Poker Show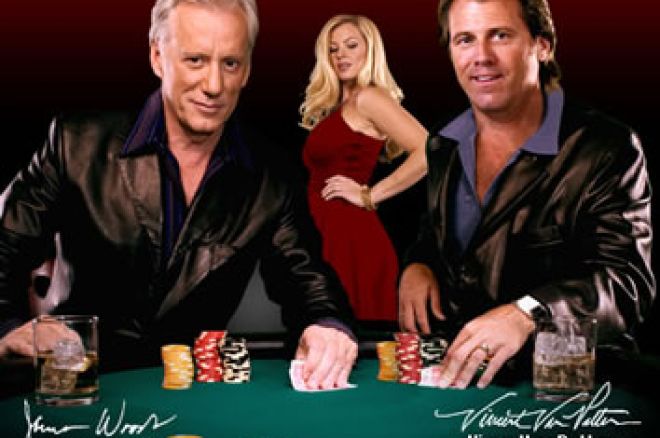 Hollywood Poker Joins UK White List
One of the top skins on the very soft OnGame network, HollyWood Poker, have announced that their parent company Vista Global Inc have received a Remote Gambling License from Gibraltar. This means that they are now on the UK White List which enables them to advertise in the United Kingdom.
Only 20 online operators are in this White List, which is very hard to become a part of and is usually reserved for those gambling portals that can provide safe and reliable software and security. What this could mean is that HollyWood Poker will potentially be one of the safer places to hold your funds and will soon get some serious advertising in UK media and TV, which could mean the games getting that little bit juicier.
So now is the best time to sign up to HollyWood Poker, where you will not only get to make the most of a $500 sign up bonus when you used the code PN500 but also take part in regular $500 Pokernews FreeRolls.
Controversy in Week One of the Poker Show
Poker hit the airwaves this week with the first three episodes of the Jesse May Poker Show. It has been the talk of all the UK Poker Forums and the week was not without incident, with several controversial phone-ins amongst the hilarious banter of May, Padraig Parkinson and Matt Broughton.
Phil Hellmuth revealed exclusively that he will be attending sensitivity training at the demand of Jeffrey Pollock, following a controversial WSOP last year where he made a dealer cry in London as well as getting out of line several times in the main event. He also confirmed that Scotty Nguyen will also be attending following his drunken antics in the HORSE event.
A possibly drunk Rory Liffey called in and was cut off one minute into his interview due to expletive comments, only for him to ring back later, abuse the presenters and hang up on them. Other controversial incidents include Padraig Parkinson's online poker skills being called into question, which may end up becoming a high stakes prop bet between him and James 'Royal Flush' Dempsey in the near future.
Padraig Parkinson, who co-hosted the original ground-breaking Poker Show from Las Vegas several years ago, said, "After a few technical hitches we really got into our stride quickly and I remembered just how much fun this could be. I have a feeling this is either all going to end in tears or we will have created a monster. Either way, I'm going to love it."
We can't wait until the next show, coming up this Sunday.
EPT Monte Carlo UK Update
Plenty more UK players made it past day 1b yesterday at the Pokerstars.net EPT Monte Carlo, as the days merge and we are all in day 2. The overall UK chip leader is still Stephen Haughey but loads of top names including Joe Beevers, Vicky Coren, John Kabbaj, Michael Greco, Stuart Rutter, Richard Ashby, John Shipley and Tom Bentham all return today.
This is a huge day for the EPT, who after smashing loads of records in San Remo have done it again, with 935 players in total attending the €10,000 event, once again begging the question of whether poker players actually realise a recession is happening? That looks like it's a €2.3 million first prize for one of the 539 remaining players in the main event. You can find out for yourself just who that lucky, credit crunch ignoring, player is following our exclusive Live Updates.