DTD Announce $1 Million Guaranteed English Poker Open, Ireland to Ban Online Gambling? + more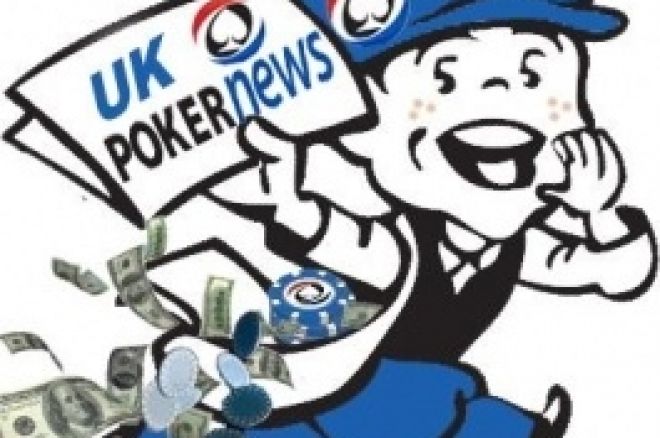 $1 Million Guaranteed English Poker Open at Dusk Till Dawn
It's been coming for a while now, but finally a massive $1 million guaranteed tournament is on its way to Dusk Till Dawn in Nottingham. The Scandies may have drunk the bar dry last week at the Norwegian Poker Championships but they will have plenty of time to restock because the English Poker Open takes place between September 15th to 17th. It's the biggest buy-in seen so far at $5000 + $300 and has been billed as a warm up to the WSOPE in London that month. The plan is of course to attract some of the world's top players to DTD and we could finally see the Negreanus, Iveys and Hellmuths of the poker world seeing poker how it should be done in Nottingham.
The odd thing about this event is that it is between a Tuesday and a Thursday, rather than the obvious choice of a weekend. This clearly means that the event is set up to complement, rather than compete with, the wealth of poker that takes place in the UK in the month of September (There is a WSOPE, EPT, GUKPT and British Masters event in the UK that month alone as well as the DTD Grand Slam event at the end of the month). Surely, with almost all of the world poker industry in London that month, this will be an opportunity for DTD to impress on the world stage and open the floodgates to more events in 2010.
Irish Ban on Online Gambling Threatened
A report in the Irish Independent yesterday suggested that Irish Minister for Sports Martin Cullen has threatened a US style ban on online gambling if bookmakers do not pay more money to the Exchequer for the Horse and Greyhound Racing Fund. The most recent figures have the fund at €68.12 million, which is expected to be confirmed at tomorrow's emergency budget; however the Minister said that government funding for horse racing was drying up and suggested that over €100 million could be created if bookmakers and offshore gamblers footed the bill.
Cullen said last week "There are choices to be made, and I am making it clear to the industry that we will make those choices. The ultimate choice would be to ban it. That approach has been taken in America and perhaps it will be taken in other countries as well. However, I do not want to go down that road. I believe there is a means of taking action."
It seems unrealistic that the Irish Government would choose to ban such a lucrative industry during these harsh economic times and a lot of bookmakers have spoke out against the proposals, saying it would lead to unemployment. We'll bring you more on this news as it unravels.
William Hill Poker Completes IPoker Move
Top poker room William Hill have finalised their move to the iPoker network. Equipped with iPoker's advanced technology, William Hill Poker can now offer their customers a wider range of games, bigger tournaments and better prize pools as part of the world's largest poker network. Players can now compete in the $550,000 spring cash dash and the upcoming $4.5 million guaranteed European Championship of Online Poker (ECOOP).
"Our players can enjoy even more exciting games and a wider range of tournaments as we are now in the world's biggest poker room!" Said William Hill spokesperson Lili Huang. "IPoker's inspiring innovation and powerful collusion prevention system ensures a fair and secure gaming environment, which it's the foundation of all changes on the new William Hill Poker site.
Poker Face Number One for 3rd Week in UK Charts
Yes, once again when you do a Google search for the word poker this week you are met with countless news items about Lady GaGa making it a 3rd straight week at the top of the UK charts with her single 'Poker Face'. She has also got her album 'The Fame' to the top of the album charts making her the first artist to do a chart double in two months. The song is really starting to get annoying now but there is no denying the amazing poker insights the lyrics give, and we are giving you samples of it every week until she is knocked off the top spot, get a pen and paper and take note:
I wanna roll with him a hard pair we will be
A little gambling is fun when you're with me
Russian Roulette is not the same without a gun
And baby when it's love, if its not rough it isn't fun
Inspired!