One Player will win $1 Million for Free Courtesy of Betfair Poker at the WSOPE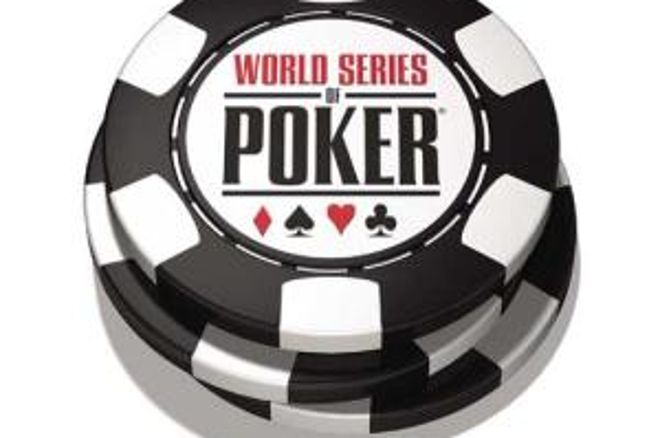 Now that the 2009 World Series of Poker Europe has been announced, leave it for the sponsors Betfair Poker to start throwing money at you from all directions. And it doesn't come much better than this, as they are giving one lucky player a MILLION DOLLARS for free. Thats right, nothing, zip, nada – you could be pokers latest millionaire at no cost to yourself.
That's because in the build up to the WSOPE, Betfair Poker are hosting a series of regional freerolls, the winners of each regional final will find themselves winning an all expenses trip to play in a live final table in London on the eve of the WSOPE. The prizes for which are mind blowing, seats to all the WSOPE events and of course, the smaller matter of $1 million to the winner.
Is there an easier way of winning a million dollars? This is how you do it:
Step 1: Find your regional freeroll[/B]
Find your regional freeroll in the Betfair Poker client lobby, be one of the first 750 to register for the daily freeroll.
To participate you must have logged in to Betfair Poker in the previous 7 days and before 11am (UK time) on the day you want to play.
The regions represented are:
United Kingdom
Ireland
Greece/Cyprus
Germany, Austria, Switzerland
Spain/Portugal
Italy
Eastern Europe
Denmark
Sweden
Norway
Finland
France/Belgium
Russia
Rest of World
Canada
Step 2: Daily regional freeroll
Top 18 of each Daily Regional Freeroll go through to the Weekly Regional Qualifier.
Prizes:
Top 18 – Win seat in Weekly Regional Qualifier.
Step 3: Weekly Regional Qualifier
The winner in each Weekly Regional Qualifier (there are 18 Weekly Regional Qualifiers per region) goes through to the Live* Regional Final.
Prizes:
1st – Wins Live Regional Final seat (includes cost for travel and accommodation for 1 night – T&Cs apply)
Step 4: Live Regional Final
The winner of each Live Regional Final wins a trip to London for the first event of WSOP Europe 2009: The Free Million Dollar Game.
Prizes:
1st – Wins WSOP Europe Free Million Dollar seat (cost for travel and accommodation for 2 nights' stay included)
2nd - $1,500
3rd - $750
4th - $500
5th - $250
Step 5: The Free Million Dollar Game Final
$1,000,000 to the winner of the WSOPE Europe Free Million Dollar Game.
Prizes:
1st - $1,000,000 (USD)
2nd - £10,000 WSOPE 2009 Main Event seat
3rd - £5,000 WSOPE 2009 Pot Limit Omaha seat
4th - £1,000 WSOPE 2009 No Limit Hold'Em seat
*2nd – 4th place winners have the option to choose the cash equivalent to be paid to their Betfair Poker account
So there you have it, the only cost is your own time and that will be spent doing something we presume you love, playing poker. What better way to start the WSOPE than with a cool million in the bank and even if you don't quite get there, we are sure the exclusive $1,500 sign up bonus you get when you sign up a new Betfair Poker account with Pokernews will be worth the effort of downloading.