Over $500,000 In Cash and WSOP Packages in the Bet365 Cash Race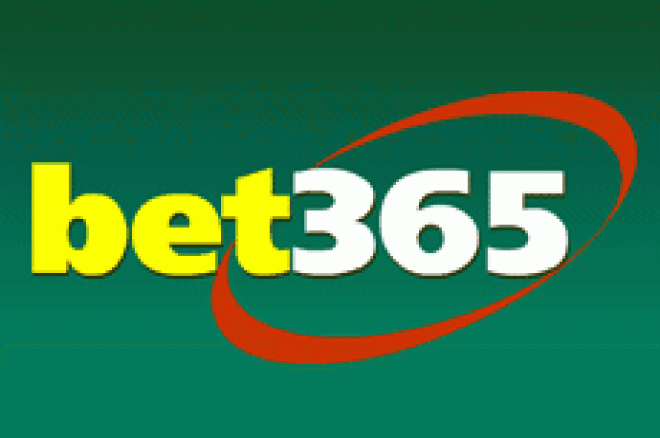 The 1st of the month is over and we can confirm that this is no April Fool, Bet365 are giving away more than $500,000 in cash and tournament seats over the next few months. On top of a hugely lucrative cash race, there are also free WSOP Packages and ECOOP Seats.
First of all there are two straightforward cash races where real money cash players will race their way towards a $200,000 race from April 1st to 14th which boasts amongst other things a $12,000 first prize. The second $240,000 race from the 17th of April to the 30th and has a $15,000 first prize.
The third race is something a little different, is superb value and ideal for those of you who do well in cash but suck at satellites. The final race runs alongside the others from April 1st to 30th and has $60,000 of WSOP packages and ECOOP Main Event seats on offer for the top ten. Anyone who finishes instead in the 11th to 40th spots will win a seat to a special freeroll with one WSOP and five ECOOP packages on offer. Players who finish 41st to 200th will win entry into a freeroll which will give out tickets to a further $100,000 WSOP Freeroll on June 10th.
So basically, as long as you make an impact in both cash races, you stand to win some sort of ticket towards the main event on top of the cash you win.
If you don't fancy racing your way to this superb value $100,000 WSOP freeroll (Which is comprised of 5 main event packages, 5 packages to the $1,500 event 54 and a further 39 $535 WSOP Satellite Tokens) then new sign ups can also win their way to the freeroll a number of novelty ways including:
A top 50 finish on bet365's unique Tournament Leaderboard in April and May;
A top 3 finish on the Tournament Leaderboard in either April or May;
Finish on the bubble of a WSOP Super Satellite at Poker at bet365;
Buy in to every weekly $250,000 Guaranteed Tournament in April and May;
Finish on the bubble in the Final stage of bet365's Last Man Standing tournament series;
Finish in the top 5 or knock out WSOP bracelet winner Jesper Hougaard in the WSOP Beat the Pro bounty tournaments.
All in all, there is just a ton of ways to win big money and/or a package to Vegas for very little money at Bet365. Add onto that an exclusive $600 bonus when you sign up via Pokernews and one way or another, you could be living the dream this summer in Vegas with Bet365.