Betfair Poker Delivers Five BalkanPokerNews Challenge Holiday Packages to our Players!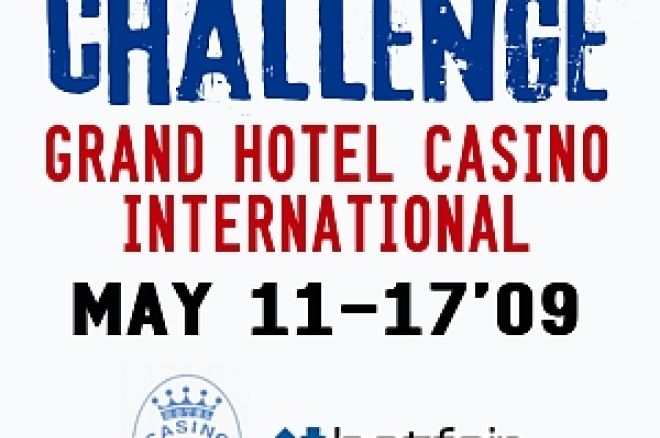 The BALKANPOKERNEWS CHALLENGE is taking place in Bulgaria from the 11th – 17th May 2009. We are pleased to announce our participation with Betfair Poker in providing satellites for this!
This year's BalkanPokerNews Challenge features five great events for players to enjoy. The venue for the 2009 BalkanPokerNews Challenge is the Grand Hotel Casino International in Varna. The Main Event prize pool will offer an exciting EUR 100,000 guaranteed!
The BalkanPokerNews Challenge is set to attract poker players from all over Europe to enjoy the live action and excitement of the games in the casino as well as having a great time on the Black Sea.
Each $2,300 Betfair Poker Balkanpokernews Challenge Holiday package will include:
• €800 – Main Event Buy-in
• €250 – Five Nights Accommodation (13th – 17th May)
• €450 – Travel
Betfair Poker Qualification Schedule
[I]6th – 19th April Satellite Schedule[/I]
What: Balkan Poker Challenge Daily Sat to Final
Date: Daily at 21:10 (UK)
Buy In: $10+$1
Prizes: 1 Seat to Final (2 Seats on Sunday)
What: Balkan Poker Challenge Rebuy Sat to Final
Date: Daily at 19:45 (UK)
Buy In: $5+$0.50 Rebuy
GTD: 1 Seat to Level 2 (2 Seats on Sunday)
[I]20th – 26th April Satellite Schedule[/I]
What: Balkan Poker Challenge Daily Sat to Final
Date: Daily at 21:10 (UK)
Buy In: $10+$1
Prizes: 1 Seat to Final Mon – Wed, 2 Seats from Thurs to Sat & 3 Seats on Sunday
What: Balkan Poker Challenge Rebuy Sat to Final
Date: Daily at 19:45 (UK)
Buy In: $5+$0.50 Rebuy
GTD: 1 Seat to Final Mon – Wed, 2 Seats from Thurs to Sat & 3 Seats on Sunday
[I]Balkan Poker Challenge Final[/I]
When: Sunday 26th April at 20:00 (UK)
Buy In: $100+$9
Prizes: 5 Packages worth $2,300 each
Signing up through PokerNews enables a nice signup bonus of up to $1500 on Betfair Poker