Andrew Feldman - Interview with Full Tilt Pro Andrew Feldman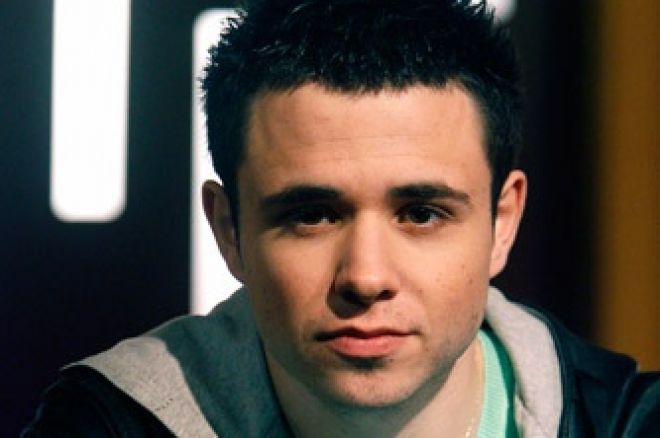 If there is such thing as stock in poker, then one poker player whose stock is surely rocketing right now is
Andrew Feldman
. The 21 year old online star was first brought to our attention when he won $250,000 in the 888 UK Open in 2007. More recently he can be seen as one of the biggest winners in the current PartyPoker Cash Den on Channel 5, as well as having a recent full page spread in the Sun newspaper and most recently and impressively, he was named as the youngest ever UK professional in Team Full Tilt Poker last week.
Pokernews: So how does it feel to be the youngest ever UK Full Tilt Poker Pro?
Andrew Feldman: I'm really pleased with my deal, it's been on the verge for a while, and it was just a case of putting pen to paper really. I'm pleased that an online player is the youngest ever sponsored UK pro, online is where most of my success has come from and sponsorship is the dream for your average young internet player. I'd like to be a bit of a role model for some of the younger players, to show them that they can build a bankroll from really small stakes and one day be playing alongside some of the biggest players in the world being sponsored by the biggest and best poker room in the world.
PN: So what does being a sponsored player mean to you?
AF: The biggest thing for me is that it makes me feel like a real professional, that's of real personal importance to me. I could always afford to play in events like the EPT anyway but it certainly gives me more incentive to do well in them and represent Full Tilt Poker. It also means a lot to be associated with the best players in the world, when people ask me what I do for a living; I can now proudly say I am a professional poker player.
PN: A lot of people think that being a 'Red Pro' creates a target for your back at the tables, what is your experience so far?
AF: I don't think people have been playing back at me that much yet like you hear people do, a few people have challenged me to heads up matches though, I think everyone wants to beat a pro. I've done the live pro chat a few times where you answer player questions, I really enjoyed that. Everybody wanted to know the same thing, how I made it to where I am today. It's good to let them know that I did it from playing micro stakes games, with the recession at the moment everyone is really struggling for cash, so hopefully that will help them realise anything is possible.
PN: We are seeing you a lot on TV lately and of course you won the 2007 UK Open, do you feel you have a big edge in TV events?
AF: No, I don't think I have much of an edge in the televised games; it is very hard to be a good online player and a good TV format player. I'm used to getting lots of hands quickly when I am multi-tabling so I am still getting used to that transition to a much slower game. For me the TV games are as much about exposure, getting my name out there a bit as well as challenging myself against the best players in the world. I also have started doing a bit of TV commentary alongside Jesse May, I really enjoyed that, I love analysing hands in great detail.
PN: Finally, everyone is making a big deal about your age at the moment but it seems like you have been around forever, do you still feel like a new player or more like one of the old boys?
AF: I still feel like a new player really, I still don't play many live tournaments. Yeah I've been on the TV quite a bit in this country but I'm by no means a worldwide name yet. I will be playing my first bracelet events this year when I go to Vegas for the first time, I am really looking forward to that and plan on playing most of the no limit events. It would be amazing to come back with a bracelet.
You can play against Andrew and some of the best players in the world exclusively at Full Tilt Poker.