Andrew Feldman signs with Full Tilt, The Gala Tour May Be Back + more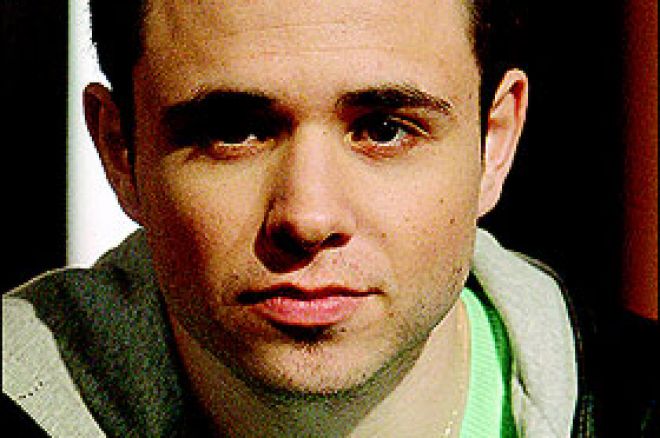 Andrew Feldman signs with Full Tilt
It's one of the worst kept secrets in poker at the moment, but young UK pro Andrew Feldman has been snapped up by Full Tilt Poker as a sponsored pro. The news was leaked in a recent Sun Newspaper article and railbirds have seen his name lit up as a 'Red Pro'. The 21 year old, who recently became infamous as the 'paperboy poker player' in the tabloids, is the youngest pro to join Team Full Tilt.
Feldman turned playing $1 SNGs into a multimillion dollar fortune in a very short space of time, which has included winning the UK Open IV for $200,000 as well as being a regular winner on the Party Poker Cash Den (Currently on Channel 5).
"I'm totally thrilled to sign with Full Tilt Poker as a red pro," said Feldman. "In many ways it's a dream come true, it has the best software and strongest team of players so I hope I can do them and myself proud.
This is a great signing from Full Tilt Poker as UK online cash players really need their profile boosting. Feldmans youth has recently made him something of a household name in poker circles, with the recent Sun newspaper article, and he is surely going to attract new players to the game.
The Gala Tour is Back?[/B]
Well not quite, but it looks like the Gala Coral British Poker Tour may have been reincarnated despite the news they were ceasing. We don't know much yet except for a new website that has emerged for the British Poker Masters Tour which is sponsored by Coral. The schedule of events looks almost identical to the GCBPT model and is at the same venues, with a few tweaks here and there and looks like this:

Gala Maybury Casino, Edinburgh May 15th - May 17th
Gala Casino, Leeds June 19th - June 21st
Gala Casino, Teeside, Stockton-on Tees, July 24th - July 26th
Gala Casino, Nottingham August 14th -August 16th
Gala Leo's Casino, Liverpool Sept 18th - Sept 20th
Gala Casino Harbourside, Bristol Oct 23rd - Oct 25th

It looks like once again a £500 main event with £200 and £100 side events. There is also some added value in the form of £1000 added to the prize pool and a £10,000 sponsorship package to the winner of an overall league play off.
It really looks like the GCBPT has just been rebranded, which seems very odd as they were a much trusted and popular brand. It is very good, however, to see a £500 tour back as it fills a very much needed gap in the market. We'll bring you more on this breaking news as it comes out.
Vegas Warm Up at the Sportsman
The Sportsman Casino in London will play host to a 'Vegas Warm Up' festival in the build up to the WSOP. Not entire what qualifies it as a 'Vegas Warm Up' unless they will be giving free drinks out and ladies of the night will be walking around, but the schedule looks pretty good with a deep stack £1000 main event:
11th May £500+£35 freezeout 30 min clock 8000 chips 7.30pm 2 day event
12th May £200+£20 rebuy 30 min clock 3000 chips for 90 mins 7.30pm 2 day event
13th May £100+ £10 rebuy satellite for main event 30 min clock 2000 chips for 90 mins 7.30pm
14th/15th day 1a/1b £1000+£70 10,000 chips 60 min clock 130 max per day 2pm