Tom Bentham wins GUKPT Heads Up Title, Busy Week for Pokerstars + more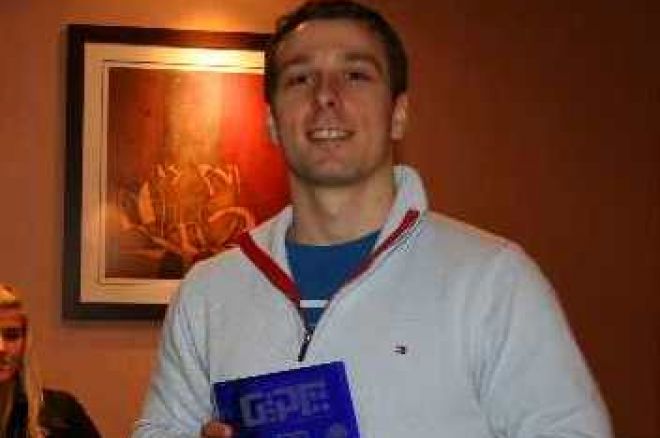 Tom Bentham wins GUKPT Heads Up Event, Main Event Begins Today
They may have been two of the lesser known names in the field, but Tom Bentham and Richard Gryko have both turned a few heads in the last week at the GUKPT heads up tournament. Bentham has been ruthlessly dispatching his opponents in double quick time all week whereas Gryko has been gradually grinding them down with his slow and methodical style. Something had to give and it was to be Bentham's day when, after taking the lead, he got all his money in the middle with a nut flush and wheel draw holding Ad-5d on a 2d-4d-8s board against the Kc-8c of Gryko. He rivered an ace to take the match, the title and £20,000 first prize.
Which just leaves the small matter of the GUKPT London Main Event which starts today. Last year over 400 players made this the biggest GUKPT event of the year and the increased buy-in of £1,500 and increased starting stack of 12,000 probably won't be putting too many players off, so it will be interesting to see if the recession has hit the biggest UK festival event of the year or not. The bookmakers seem to think a young online hotshot is poised to win this one, with names like James Akenhead, Chris Moorman and Karl Mahrenholz amongst the 80/1 favourites. Check back with us soon for all the results from this massive event.
SNG Madness Returns to Full Tilt Poker
This weekend sees the welcome return of one of the most fun added value promotions going for SNG players. Full Tilt Poker are once again hosting SNG Madness between Friday and Sunday this weekend, with more than $75,000 in added value prizes on the table.
To remind you what we are talking about, this weekend there will be 24 two hour blocks (e.g., 16:00 ET to 18:00 ET, 18:00 ET to 20:00 ET, and so forth) with a leader board for each block. SNG players in four sub groups ($1 to $2 sngs, $5 to $11 sngs, $20 to $33 sngs and $50 to $110 sngs) and whoever scores the most in each group based on finishing positions will make it into the top seven, where there are prizes on offer. Come 1st in a $1 to $2 block and you will win $20, do the same in the $5 to $11 block for $100, $200 will go to the winner of the $20 to $33 block and finally $500 to the winner of each $55 to $110 block. There are no limits to the number of blocks you can play either.
There is also an overall leader board which will see the top two finishers in each group compete in a $5k freeroll and also a SNG Madness raffle which will see the winners get anything from a hat to FTOPS entries to a deluxe home game package. All of which is a great reason for SNG players to make their way over to Full Tilt Poker this weekend.
Pokerstars recruit BugsbyClub and Lodden
Pokerstars.net have been busy this week. Not only have they just held the first ever $50,000 guaranteed UK Open Event but they have also just acquired 180,000 players from the now extinct BugsyClub poker room. BugsyClub attracted thousands of players but unfortunately failed to gain a sufficiently large enough customer base to continue operating in such a highly competitive market, so who better to incorporate these players into their player base than the market leader?
BugsyClub players need not worry about their funds, as it will now be held with one of the most stable and security conscious poker rooms in the world. A spokesman of BugsysClub, said: "We are saddened by the events that have lead to the closing down of the BugsysClub card room. However, we are delighted that PokerStars, the world's largest online poker site has come forward to continue taking care of our players personally."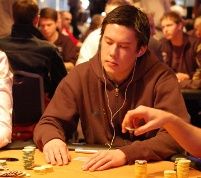 Finally, Pokerstars.net have officially recruited online legend Johnny Lodden to their stable of sponsored pros. Lodden is regarded as one of the best online players in the world and for many years held the record for largest pot ever lost. He will be representing Pokerstars here in the UK at the Norwegian Poker Championships in Nottingham this month followed by a number of EPT dates.
"This signing is fantastic for PokerStars.com, Johnny Lodden and the Norwegian Poker community. Since his breakthrough in 2004 Johnny has played on a really high level, and deserves the title as the first Norwegian Team PokerStars Pro." says Thomas Udness, Marketing Manager for Pokerstars.net in Norway.