Tony 'Tikay' Kendall - Interview with Sky Poker Analyst Tony 'Tikay' Kendall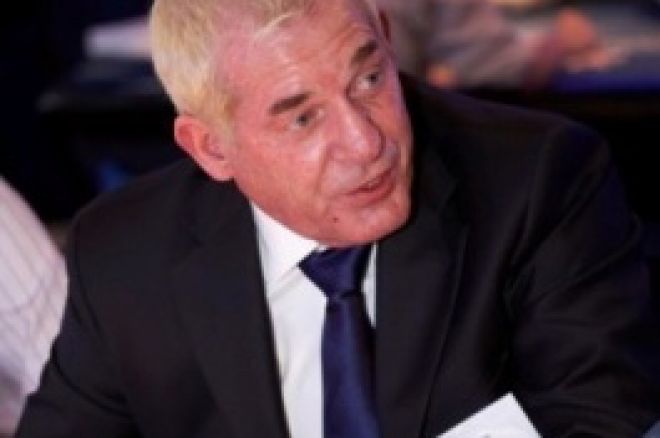 Tony 'Tikay' Kendall
currently has something of a Godfather like presence on the UK Poker scene, not that he is in any way intimidating, just that he has his finger in a large number of UK poker pies. Not only is he the chairman of APAT, a significant presence on the BlondePoker forum and a regular player on the circuit, he is also one of the lead analysts on Sky Poker and one of the presenters of their UK circuit magazine show In-Poker. We caught up with him fresh after a stint on another one of his many roles at Sky Poker, acting as the MC at the latest leg of the Sky Poker UK Tour in Newcastle:
"Like most things in Newcastle it was 'atmospheric', I think that was the best way to describe it. You know what they are like up there, they are passionate about everything they do and poker was no different. We lost seven players in the first level, they really like to get their chips in the middle fast in Newcastle. We had one of the biggest rails we have ever seen on the tour, lots of people came out to be a part of it and 5 members of the Newcastle Poker Forum made the final, so they were very well represented."
Like all the legs on the SPUKT, the competition was held at a top UK venue, this time Aspers in Newcastle, to provide a top draw poker experience for a fraction of the price. So did Aspers step up to the plate?
"What can I say about Aspers? Once again they were incredibly professional, they could have started 15 minutes early if they wanted to; all the dealers and the chips were out extra early and it started right on the dot. They really are up there with the very best."
Playing in such a well organised tournament for a mere £50 buy-in would have been unheard of a few years ago, but Sky Poker really are pulling out the stops to make this one of the best value tours in the UK. Bearing in mind we are right in the middle of a recession, what else are Sky Poker doing to give their players more poker for their buck?
"Everyone who makes the final table also gets a seat in the Grand Final at Dusk Till Dawn, that's 10 seats added per event and by the penultimate stop on the tour its 50 auto qualifiers going to DTD. Somehow Norman Pace made the final table in Edinburgh so we gave the extra DTD seat to the 11th place finisher that time. We also had bounties on our presenters and anyone who bust Norman or Trevor Harris got a ticket to one of our online competitions. The final at DTD is guaranteeing £25,000, I think it will be much bigger than that especially with all the players we are sending for next to nothing. All in all Sky Poker are providing a lot of added value."
Tikay was also filming the latest instalment of In-Poker, the magazine show that follows Tony and Dave 'Compo' Compton around the UK circuit. It's a very popular show amongst seasoned players and newcomers alike:
"Although nothing is written in stone, the show will hopefully be running until the end of the year at least. There are so many festivals at the moment it isn't hard to find locations to shoot, we are off to the Empire Festival next, then we have two stops at the GUKPT at the Vic, we'll be going to the DTD £300 deepstack and also planning on going to Southend soon. We hope to feature as many card rooms in the UK as possible and also want to get the best interviews."
"In particular we really want to expose some of the young guns, the new breed of online and live players. We just did some lengthy interviews with James Akenhead and Sam Trickett and these are the type of guys that are we want to feature more in the show. We are also always up to suggestions and viewer feedback for the show, so tell us what you want to see more of and we will try and accommodate it."
With so much of his time in front of the cameras at Sky Poker talking about poker, does Tony still find the time to play the game as much as he would like?
"I'm having my cake and eating at the moment, I really enjoy the work, I love being on the circuit and mixing with all the players. I don't get to play in many of the big events but I do get to play a few GUKPT side events when we are on the road and I've cashed in 2 so far this year. I play much less but I enjoy it much more, I see the game in a much clearer light these days, with much more focus. It becomes more of an occasion now rather than work, and when I do get to play I really look forward to it. These days I enjoy things like the weekly Luton £100 freezeout as much as say a GUKPT side event, plus I get to travel about with Compo which is always weirdly interesting. I'm a very lucky man."
If you want to play in the £220 SPUKT Main Event at DTD in Nottingham with Tikay for FREE then we are giving away a seat away in our freeroll on the 4th of April and a further seat will be up for grabs in May. All you have to do is sign up a new account via our Sky Poker links and earn 250 Sky Poker Points, you will also be eligible for a £500 sign up bonus. For more information, check out our freeroll section for more details.