Steve Hutchinson wins SPUKT Newcastle, Betfred Ladies UK Tour is Back + more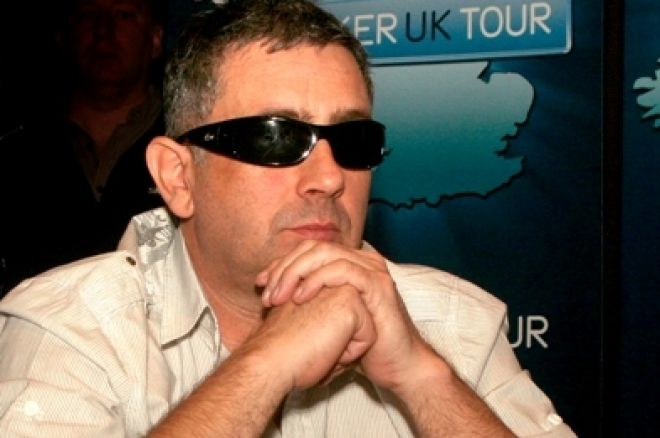 Steve Hutchinson wins SPUKT Newcastle
The latest leg of the Sky Poker UK tour was up in Newcastle last Saturday, as 140 players from all over the UK sat down in Aspers Casino for a weekend of live poker. This was the 4th leg of the runaway success that is the SPUKT and was once again compared by Tony 'Tikay' Kendall. Everyone in attendance won their seat online for a very small sum and the eventual winner was
Steve Hutchinson
of Leicester, who pocketed £1,890 and a seat in the SPUKT Main Event (As did everyone at the final table).
"As with previous legs of the Sky Poker tour, all our players enjoyed meeting up in person and playing live poker, which for some was a first," said Emma Crowe, Head of Marketing at Sky Poker. "There is a great community feel and the players love to meet the Sky Poker analysts and presenters. Playing live against Trevor Harris and Norman Pace is something they will be proud to tell their mates about, regardless of where they were placed in the tournament."
If you want to play in the £220 SPUKT Main Event at DTD in Nottingham for FREE then we are giving away a seat away in our freeroll on the 4th of April. All you have to do is sign up a new account via our Sky Poker links and earn 250 Sky Poker Points, you will also be eligible for a £500 sign up bonus. For more information, check out our freeroll section for more details.
Al Hughes wins London Poker Masters
The first major festival to be held at the International Club in London has come to a close, with local regular Al Hughes being crowned the London Poker Masters Main Event winner. 124 players attended the £500 main event and he went into the final table second in chips and eventually defeated Gandhi Ngo heads up for the title and £15,760 first prize:

1 Al Hughes £15760
2 Gandhi Ngo £13500
3 George Achillea £7960
4 Nicodemus Protopapas £5580
5 Andy Achillea £4340
6 Neil McCulloch £3565
7 Simon Tung £2945
8 Gary Solomons £2480
9 Mike Khan £2010
The event was a big success, with plenty of runners for the side events. 98 people played the £200 PLO event which was taken down by Dave Ball for £4850, Jon Shoreman won the £200 HORSE event for £3168. Robert Lim won the £150 no limit event for £6260 and India Storrar won the £250 no limit event for £7234.
Betfred Ladies Tour is Back
Whatever your views on women only tournaments, it's hard to deny that they are a great way to get female players out in the casino environment which can sometimes otherwise be intimidating. The Betfred Ladies tour is back with eight legs, this time first stopping in Leeds and even with a competition in Spain between April and November. Betfred are adding £1,500 to each £110 event and the winner of each stop qualifies for the grand final on November 21. Lynne Beaumont, who has won the grand final in the last two seasons, won a £20,000 sponsorship package which will again be the top prize for the winner.
Jon Wilde of Betfred commented "We're thrilled to bring the Ladies Poker Tour back to the female poker players of the UK and Spain. Each year the tour has gotten bigger and this year's will prove the biggest and best year. Lynne Beaumont has been a fantastic ambassador for Betfred Poker and anyone hoping to take her title will be in for a fierce battle as she strives to make it a remarkable three-in-a-row."
The tour schedule looks like this:
• April 18 — Leeds, Alea Casino
• May 9 — Scarborough, The Opera House
• June 6 — Sheffield, Napoleons Owlerton
• July 4 — Swansea, Aspers
• August 8 — Stockport, Casino36
• September 5 — Birmingham, The Broadway
• October 3 — Calahonda, Spain, Caesars Lounge
• November 7 — London, The Western Club