Phil Galfond - Poker Legend Phil 'OMGClayAiken' Galfond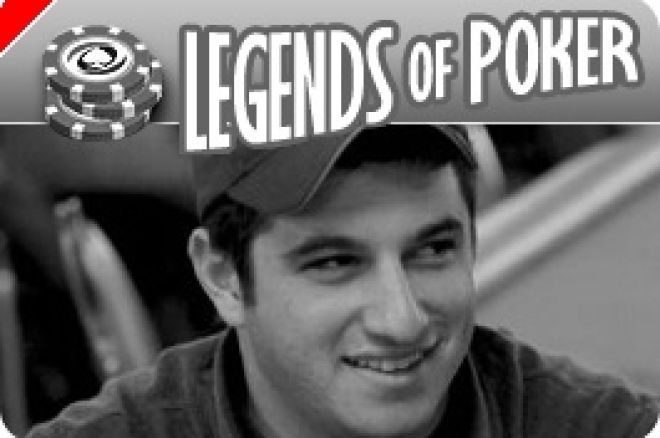 Phil Galfond
is a 24 year old American who grew up in Maryland where he graduated from high school. He then went on to study philosophy at the University of Wisconsin, but Galfond soon realised that this was not the direction he wanted to take in life and after 5 semesters he quit university to fully concentrate on his biggest hobby, poker. In his short career as a poker player Galfond has already managed to set up an impressive resume. The young Phil Galfond can be found playing the highest cash games on Full Tilt Poker and often leaves them having made a nice profit. It is also not a coincidence that Galfond is the only player excluded from taking part in Tom 'durrrr' Dwan's high stakes heads-up challenge.
Phil Galfond has always been up for a gamble, and when he met a friend in high school who had won $30,000 in a big poker tournament, he was immediately hooked. He deposited $50 and played a couple of $10 tournaments. These were going pretty well, but Phil quickly wanted more and moved up to the $20 tourneys. These proved to be a bit too much for his bankroll to handle, but with his next $50 Galfond started to grind in sit & go's. He did this for about one and a half years, and at the end of this period he was playing the $2,000 sit & go's, that's how fast it went.
Once a friend of him advised him that the real money is not in sit & go's but in cash games, Phil started to concentrate on those. He started with $5/$10 early in 2006 and after playing profitably for a while he took some shots at the $10/$20 tables, which, however, didn't start off very successfully.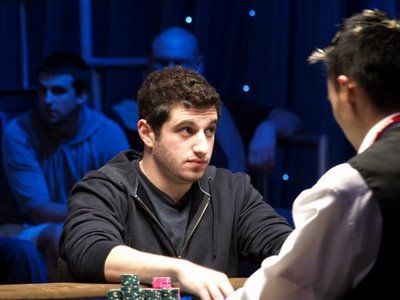 Galfond kept working on his game, he played a lot, read many books, talked to his friends about the game and spent a lot of time on various poker forums. In the summer of 2006 he took part in his first ever World Series of Poker, however not very profitably, as he only cashed in one event for a small amount. That summer, things weren't going great for Phil as it was. Him and a couple of poker friends all stayed in one house together, and the temptation for Phil to take shots at some higher stakes games was too high to resist, which led to a quick downswing in his bankroll. Once the summer was over, things started running better for Galfond and he soon moved up to the $25/$50 and $50/$100 tables. He also started working on his Pot Limit Omaha skills because he saw even more money in this game than in Hold'em. Since then things have only been going swimmingly for Phil, who today can be found playing at the $500/$100 tables on Full Tilt.
Even though Galfond is now more of a cash game player he likes to make an exception for the World Series of Poker, and in 2008 this paid off when he managed to take down the $5,000 Pot Limit Omaha w/Rebuys event and secure his first WSOP bracelet. Phil enjoys the challenge of taking on large player fields and will surely be back at the WSOP next summer to try and repeat last year's success. Unfortunately he won't be able to defend his bracelet as the event has been removed from the 2009 schedule.
Phil's status as a talented online cash player did not go unnoticed, and in 2008 GSN's "High Stakes Poker" came round to ask Phil if he wanted to participate in a couple of episodes. This adventure didn't really work out great for Phil as he ended up at a very aggressive table and had to adjust his game because he had already bought in short. He patiently waited for a hand and eventually walked away with a $20,000 profit. The next morning Phil received a call telling him he wouldn't have to return to the show as they found a more 'attractive' TV professional to come play. This was somewhat disappointing for Phil but at least he returned home with a nice profit.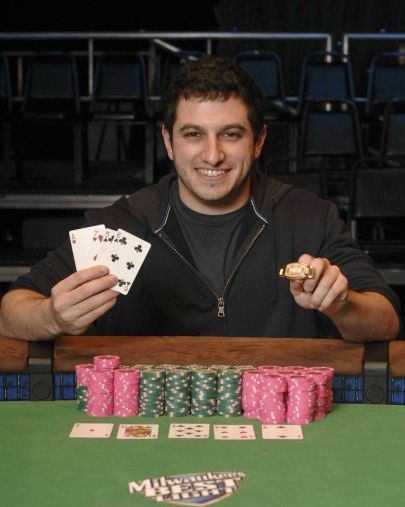 Since shortly Phil Galfond has also entered the business world by setting up his own website called bluefirepoker.com where Galfond and some other professionals supply coaching and training videos to players who are looking to improve their game.
The reason for setting up his own site was that, although he had often been in contact with other coaching-sites, none of them ever offered him the role that he wanted to play. This was reason enough for him to set up his won site where he himself would be in control of the whole operation. He focuses more on the quality of the material than on the quantity, and right now there are only 6 active pros supplying material and Phil remains in charge of appointing new coaches for the site.
For 2009 Phil set himself the goal to at least repeat the success of 2008, which sounds like a great idea, seeing as the last year has been very successful for Phil Galfond. According to statistics, Phil won approximately $7 million last year playing online cash games. Of course every player always wants more and in the case of Phil Galfond this is even an understatement, but it wont be easy for him against all the other professionals on those high stakes.
His total live tournament winnings stand at just under $1 million. Phil Galfond currently resides in Madison, Wisconsin, and for you ladies out there, he's still single.