Ladbrokes Extend Million Dollar Rake Race by Five Months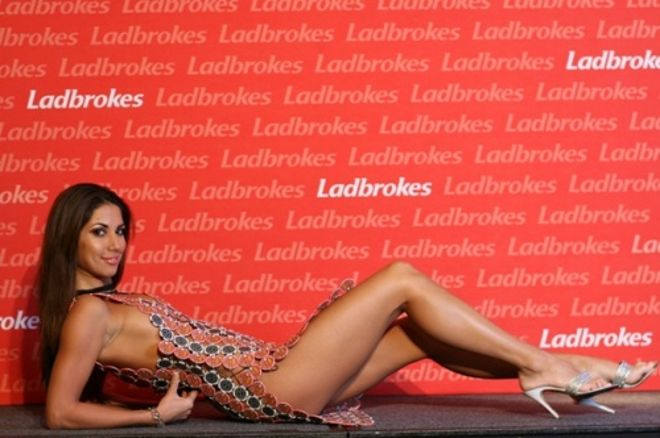 Excellent news for those of you that play more hands of poker in a month than many of us do in a year, Ladbrokes Poker are extending their Million Dollar Rake Race. For the last 3 months the top online poker room, who recently expanded by migrating to MicroGaming, have given out $1,000,000 a month for all their players to share based on who rakes the most. Now they have announced they will be holding at least five more months, one a month, until the end of August.
The top player wins $20,000 each month with prizes between $15,000 and $7,500 for anyone else making the top ten. Whats more, everyone who plays at Ladbrokes Poker will win something in the race. You only need to make the top 250 to win at least $1000 and even 1000th place pays $250. Some of the mid stakes grinders we have been talking to have said its working out much better than VIP deals some other MicroGaming skins offer. This really is a rake race that all players can make money from, not just those without a life, and is much more generous to the recreational players. The next race starts on Wednesday.
No surprise to anyone who has played a rake race before but Swedes are dominating the proceedings, making the most appearances in the top ten, as have the Danes just behind them. UK players have not made it into the top ten yet but have secured the most individual cashes in the promotion. You can check out a running leader board of the race results and your own progress at Ladbrokes Poker.
Nigel Blower Head of Events and Promotions said: "This is a brilliant promotion for our players and has been received positively. Competition has been furious, after all, this has it all - one-upmanship, plus massive online payouts. Other sites have tried to copy – but Ladbrokes Poker is the original, the biggest, the best and also the most transparent."
Remember no other skin at MicroGaming gets this Rake Race and whats more, you can add an exclusive bonus of $1000 to whatever else you win in the race when you sign up to Ladbrokes Poker with UK Pokernews.