Kevin O'Leary - Interview with Venetian Player of the Series Kevin O'Leary

Barry Carter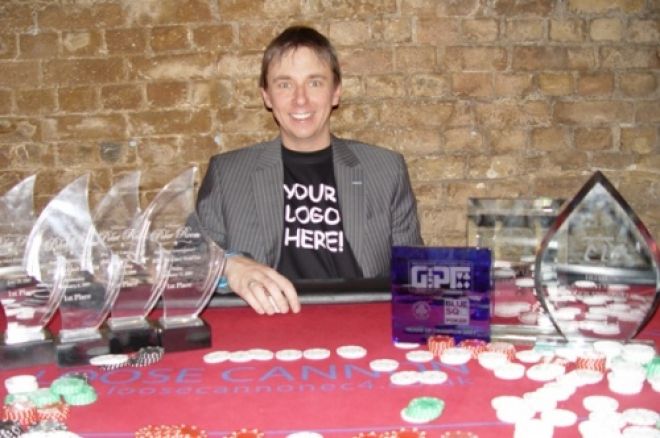 Anyone who knows the UK poker Industry knows that we have a thriving and very competitive poker scene, but it always feels that extra bit more special when one of our own does well overseas and especially in the States. One such player who has been doing that in droves lately, despite remaining very much under the radar in this country, is Kevin 'Lovejoy' O'Leary. The Londoner has had his fair share of success in Las Vegas almost exclusively in deep stack festivals. Since 2007 he won two events at the Venetian Deepstack Extravaganza, the main event of the Caesars Palace Mega Stack series last year and in February he won two more events in the Venetian Deepstack Extravaganza and came 7th in the Main Event. This impressive run also saw him win the Player of the Series award and he has won more than $400,000 in Las Vegas Deepstack events in two years.
Pokernews: Describe how it feels to have done so well in the series and how the series felt for you overall?
Kevin O'Leary: I'm chuffed! Tournament poker, particularly tournaments with large starting fields can be a very hit and miss affair even if you feel you have a big edge over the field. To win 2 events and final in the main event tells me I played consistently well throughout the series, and also got lucky when I needed to! With the way a few things went at the tail end of last year, self doubt can always creep in, and I hope I have proved a point and laid a few personal ghosts to rest.
PN: How important was the player of the series award and did it influence you at all at the main event final table?
KOL: It was important to me on a personal level to prove I was effectively the best player of the month, but during the main event I still played primarily to win the tournament above everything else. At the end I NEEDED to finish 7th or higher to win, so kind had handcuffs on a bit when we were 10 handed because a few short stacks were in trouble, and I knew, and the bigger stacks KNEW I knew. I was aware of it but didn't let it rule my game. I think I generally try to be modest and play down any good form I have, but I felt very focused and driven for the whole month, and I wanted to prove to myself that it wasn't just a fluke. At the end of the series, a very talented young player called Mike Shin was actually ahead of me in points and still in the main event. We kept popping over to each other's tables and checking up on each other. It says something about the spirit of the tournament that when he busted out he came and wished me good luck and said I should go on to win the title. We even had dinner the previous night! It's sad but sincerity like that is all too rare in the game and I really believe that what goes around comes around.
PN: Silly question, but why do you keep going out to the Venetian Deep Stack Series?
KOL: A number of reasons. The most important is that they really know how to run an event well and have learned from past mistakes made by themselves and other casinos. A lot of places in the UK and overseas are only worried about making their own pound of flesh, and then getting the side-games running as fast as they can, but the team here have got literally everything right. From the playing environment to the structures and stack sizes, the floor staff and dealers, shuffle machines on every table, satellites pretty much round the clock, food comps for players who stay loyal to the room, event merchandise, marketing...there's loads to go on about but you get the idea. Tim Mix who runs the poker room, and Kathy Raymond who oversees the whole thing both deserve a lot of credit, but all the team there are professional and dedicated to the highest degree to make the deepstack a success. The GUKPT in the UK is a rare exception as it is also well run, marketed and structured, but even there it's almost impossible to compare the two. The Venetian events ALWAYS start strictly on time at Midday. If you arrive late you can buy in for the first few levels. The blinds always go up on time, the breaks are well thought out, and of course there is a universally standard set of TDA rules. It makes choosing to play there again and again a no-brainer for me.
The last few years I've developed a lot of good friendships in Vegas, particularly with players and staff in the Venetian poker room, to the point that I prefer it here to anywhere else to play poker. We are all doing a job of sorts, but its good when people you respect and who respect you can also hang out at the end of the day and get slightly drunk.
Also, I win there a lot...why would I ever change that to go play some chav-infested 100 quid freezeout in the arse end of the UK that pulls in 40 runners? Sure, it's easier to get there but I'll stick with the 11 hour flight to Vegas for now When you are sitting in a decidedly iffy hotel on an industrial estate in the midlands freezing your arse off till 9pm with nothing to do when you could be enjoying fine dining, great atmosphere and a superbly run room in the epicentre of poker tournaments, it seems an obvious choice for me to continue doing what I'm doing currently. Walsall has a cracking curry house, but sadly Carnevino at the Venetian pips it slightly.
PN: You are very much a live tournament pro these days, which involves a lot of travelling, whats your schedule like?
KOL: Of late clearly I spend a lot of time in the United States, and as I said although I play online I much prefer live poker. I was primarily an online player for a good couple of years, playing tournaments, heads-up matches, limit, pot-limit and no-limit cash games (OK, so pretty much everything!) but I found that life pretty detrimental to my physical and mental wellbeing at times. I'd literally force myself out to run with the dog or go to the gym because I'd end up glued in front of my screens for up to 20 hours at a time eating junk food. Also online can kill your social life totally because you hardly go out sometimes! I suppose these days I'm maybe 75% a live player and much happier for it.
For the last few years I've planned my poker calendar a lot more. The major events figure in there sure, but the rough calendar is Vegas maybe 4 or 5 times a year, the European live circuit, and whatever else(Aussie Millions, Irish Open etc) that I can win my way into on the cheap. if it ties in with my relationship and we can work a holiday into it as well then it's much better to me than just travelling thousands of miles to play more poker and look at the same faces I see on the circuit every week. Also I DON'T like the cold, so if there's a hot sunny place hosting an event I'm more likely to try for it.
PN: How hard is it playing the live circuit without a sponsor?
KOL:Luckily I'm not in the situation that means I'm unable to play if I'm not sponsored, that's a good sign of a long-term winning player. But of course sponsorship can help both sides enormously. I wouldn't sacrifice the ideas I've mentioned on what's best for me just to be able to wear a logo, but if I can find the right party and they think my credentials merit having a punt on me for a year then I'd be happy to talk. I don't have a problem finding financial backers for bigger events, but that's not the same thing as a branded sponsor, and I'm certainly happier with the latter and an arrangement where both sides can commit to going onward and upward in the future. Some truly awful players (either in poker ability or personality)have got deals over the years, and likewise there are many very talented players out there who get no interest whatsoever from sponsors when they deserve some kind of a shot. It's very hard these days and I think it will only get harder as companies try to dictate terms which are tipped in their favour, hoping players will just accept it. If anyone wishes to discuss a serious proposal with me I'm always happy to talk.
PN: So you made a great start to 2009, what's your plans for the rest of it?
KOL: The Venetian runs a Deepstack 4 times a year. I'll be there again in April for the whole thing, and of course the WSOP and the Venetian again in November. Maybe some TV stuff and the WSOPE, and try to plan intelligently depending on how I'm running. As I mentioned I'm currently sponsorless so am trying to address that, and also making sure I take time out to enjoy my life and the people in it as well as my job. I was an online multi-tabler for a long time, and I'm a lot happier with life the way it is nowadays. I'm more picky about what and where I play in future and with the choices out there if an event is good or bad the players should vote with their feet and not just settle.