Jamie Brown Leads Final Day at the Vic, Party Poker Launch the Gladiator + more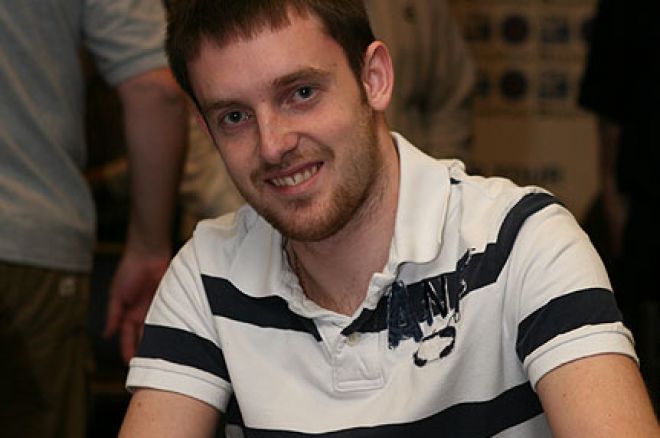 Jamie Brown Leads Huge GUKPT Final at the Vic
Credit Crunch? What Credit Crunch? The Grosvenor UK Poker Tour have been impressing everyone during this recession with the huge turnouts for their side events and strong fields for their main events. The main event this week at the Vic took the very brave step of increasing their main event buy-in to £1,500 and the poker players spoke, they loved it. 398 players made the trip to the Victoria Casino in London making one of the biggest prize pools ever seen in a UK circuit event, with a staggering £172,850 going to the winner.
Speaking of which, we are down to the final 14 who will play down till we have a champion today. The chip leader is Jamie Brown who came very close in the Thanet fixture last year and impressed a lot of people along the way, by this time tomorrow he could be a household name. Dave Colclough is also amongst the runners, vying for a 3rd GUKPT trophy after winning a main event in season one and a side event this year.
But what a story this could be, the Hit Squad keep on crushing the UK scene as not only does the latest GUKPT Champion Sunny Chattha still remain but his brother Charles Chattha is 5th in chips. The Hit Squad have been making lots of final tables together this year but this would be the icing on the cake. The same feat nearly happened two years ago at GUKPT Plymouth and the pair have played heads up in a the Northern Lights Festival in Blackpool before.
We'll bring you all the results from the main event tomorrow when we have a winner, but until then, here are all the remaining chip counts, courtesy of Blue Square:
Jamie Brown - 797500
Martin Silke - 786000
Cuong Tran - 480500
Julien Legros - 448000
Charles Chattha - 319000
Andreas Hagen - 306500
Luke Trotman - 288500
Samuel Oatley - 263000
David Colclough - 257500
Kevin Jenkins - 232000
Sunny Chattha - 196500
Simon Eastwood - 190500
Erik Backlund - 138000
John Baughman - 82500
PartyPoker Launch the Gladiator
Party Poker have no brought their Million Dollar Hand promotion to a close and have replaced it with a real test of your resolve, with big money rewards on the table. Only the brave need opt in to The Gladiator between April 1st and 25th. It's a test of both your ability to play long sessions and several tables, as you have a minimum target of 10 points a day for 10 days to win at least $5.
The more tables you play, the more days you play and the higher the stakes you play all obviously determine just how big the prizes can get. At the highest end, anyone who can earn 400 points a day for 20 days gets a whopping $1000 in their account on top of whatever else they can trade in with that bounty of points in the Party store.
A PartyPoker.com spokesman said: "This promotion isn't all about maximus PartyPoints, it is about spreading play over a period of time. It is simple and offers great value and we encourage players to challenge themselves and take a closer look. There's no lion's den involved."
To opt in and to see how much you could win, go to Party Poker.
Northern Ireland Poker Tour Announced
News of a very affordable and well structured poker tour in Northern Ireland this year. Four events will lead up to a 2 day main event in Belfast, with a £20,000 prize pool expected for the one day events and £100,000 for the main event. All venues are TBC at the moment and online registration will be mandatory, we'll let you know where and how to when news comes in.
The expected schedule looks like this:
Omagh; Sunday 10th May - £100 + £20
Portadown; Sunday 17th May - £100 + £20
Coleraine; Sunday 24th May - £100 + £20
Derry; Sunday 31st May - £100 + £20
Belfast Finals; Saturday 13th & Sunday 14th June 2009 -£300 +£40