De Wolfe Replaces Boatman in GUKPT Heads-Up Event, LPC add £1000 to Tonights Event + more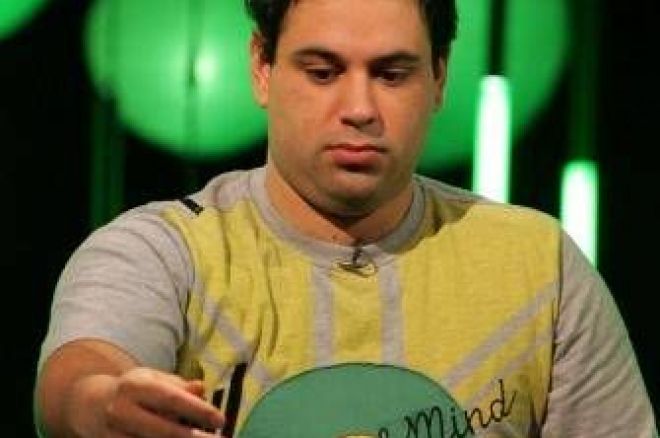 Boatman Out, De Wolfe in for the GUKPT Heads Up Event?
Despite the fact that we tipped him yesterday, Barny Boatman confirmed yesterday on the Hendon Mob Forum that he will be pulling out of the GUKPT Heads Up event this week. Boatman was unaware that the event ran beyond the weekend and has withdrawn because he has some prior engagements. This means that non other than EPT and WPT Champion Roland De Wolfe will be taking his place, which is bad news for the rest of the field and has changed the in running odds significantly. Two other players on the reserve list that deserve a mention are Sam Trickett and Nik Persaud.
Richard Gryko is now the favourite at 7/1, which we dare say is down in part to a big number of bets coming his way, the same can be said for Tom Bentham now at 9/1. Mick McCool is now looking decent value at 14/1 and once news gets out of De Wolfes attendance he could well jump to the favourite himself, currently at 9/1.
Latest Betting Odds Courtesy of Blue Square
Richard Gryko - 7/1
John Kabbaj - 8/1
Tom Bentham - 9/1
Neil Channing - 9/1
Roland De Wolfe – 9/1
James Dempsey – 9/1
Ketul Nathwani - 10/1
Surinder Sunar - 11/1
Jeff Duvall - 12/1
Stephen Pearce - 12/1
Richard Kellett - 14/1
Mick McCool - 14/1
Vach Nankoosing - 16/1
Sammy George - 16/1
Boss/CryptoLogic Migration Underway
The strategic alliance between the CryptoLogic and the BossMedia IPN networks began yesterday and concludes tomorrow. The poker rooms linked with CrytoLogic are being moved in phases to ensure smooth migration and will be moved in this order:
17 March - Extreme Poker
18 March - Classic Poker, Opoker, DTDPoker and BetJacks
19 March – InterPoker and ParBet
"With the addition of six new poker licensees including InterPoker and ParBet, we are significantly increasing the liquidity that can be offered to both the new licensees' players, as well as our existing customers' player base. We look forward to further developing our relationship with CryptoLogic and further increasing the size of the IPN over time," said Atul Bali, President of GTECH's New Media & Sports Betting Co.
It will be very interesting to see just how much bigger the Boss Networks traffic gets once the migration is complete. Boss is currently in 9th place in the overall traffic rankings and Crypto was in 17th. This move could feasibly see them leapfrog several of the networks above them (MicroGaming, CEREUS, Everest and Ongame in that order) and this could also result in much bigger guaranteed prize pools in future Boss tournaments.
WSOP Fever Hits PartyPoker
Round about now all the top poker rooms are putting together their packages for the World Series of Poker and Party Poker are no different. Not only will they soon be launching their very popular satellites and sub satellites to the big one this year, which can be parlayed into for free or as little as $2, but they also have something new in the pipeline. On top of their $12,000 main event package, they are also offering Vegas Experience packages, which are worth around $5,500. We all know that the WSOP is about so much more than just the main event and this package reflects that. The experience package will get you:
• Return Flights for 2 people
• 7 nights accommodation
• Limo Transfers
• $1,500 toward side event Buy In of your choice.
• 1 Vegas Activity for 2 people from: Grand Canyon Trip, Hover Dam Trip, Speedway Experience, Red Rock Canyon Tour, Las Vegas Night Strip Helicopter Tour, Dune Buggy Tour*
Much more of a holiday than just a pure poker package, we will bring you more on these exciting qualifiers very soon.
London Poker Circuit Adding £1000 to Tonight's Side Event
The first stop on the new London Poker Circuit is well underway and the third event, the £300 double chance, is getting some added value tonight. £1000 is being added to the prize pool for this event which takes place at 8pm tonight at the Kensington Close Hotel in London. This is the final event before the £1000 main event which begins tomorrow.