Cake Poker Goes Mobile, Pokerstars 20 Millionth Customer + more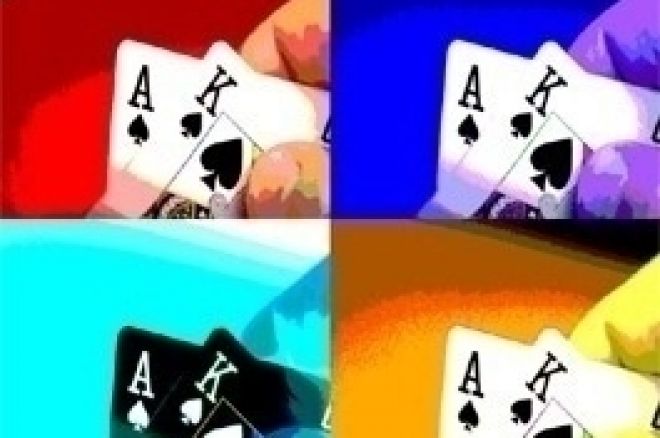 Cake Poker Goes Mobile
I don't know about you, but when I am in a pub or somewhere similar and I am waiting for someone to turn up, I get my mobile phone out and pretend I have more friends than I actually have. But now it looks like I can try and win a bit of money instead, as Cake Poker are going mobile. The relatively new poker room are launching a facility for windows based mobile devices to play poker for real money.
A report has suggested that the mobile gambling industry will be worth almost $5 billion this year, despite the obvious concerns of a global recession. It does make sense, online poker made playing poker much easier and more accessible and mobile gaming seems to be the natural progression from that. How sophisticated the games and technology remains to be seen, but this is certainly a sector that has huge growth potential and will be very interesting to monitor over the next few years.
Last Chance to Register Online for the Irish Open
Paddy Power Poker have announced that they will only be taking online registrations to the 2009 Irish Open until March 27th. The main event takes place on the 10th of April and could well sell out, so the only way to ensure a seat (And easiest way to do so at that) is to log on to the irishpokeropen.com website and registers online.
Of course, if you want to get there at a fraction of the price, you can always win your seat at Paddy Power Poker in a number of satellites and seat only qualifiers. Lots of poker sites have Irish Open seats on offer, but Paddy Power Poker is the only one who are offering a €100,000 sponsorship package to the qualifier that lasts the longest in the main event.
Eric Booth, head of poker at Paddy Power Poker said, "Our safe and secure online payment offers the simplest way for poker players to secure their seat in this year's Irish Open and avoid queues on the day. Card rooms can book whole teams of players in one easy transaction, so it really is the cutting edge in terms of convenience."
Titan Poker Awarded Best Customer Service Award for 3rd Year
Titan Poker, the biggest skin on the iPoker network, have been awarded the Best Customer Service award for the 3rd year running at the Gambling Online Magazine Awards. Customer Service is of paramount important to poker players, especially when there is such uncertainty in the online poker industry at times. Titan has earned a reputation for being available 24 hours a day, 365 days a year through any communication channel. It is also highly regarded for its VIP scheme.
Pokerstars 20 Millionth Account
Industry Giant Pokerstars.net have just announced they have signed up their 20 millionth player. This just a few weeks since their 25 billionth hand was dealt, the top poker room now have 20 million unique players who hold accounts with them. With their first class customer service, groundbreaking VIP scheme and mammoth guaranteed tournaments, there is no wonder 19,999,999 of us had signed up before a Slovakian player signed up to become the 20 millionth account. He was rewarded with a $215 tournament seat to mark this amazing milestone.