UK Poker Destinations - Birmingham Casino's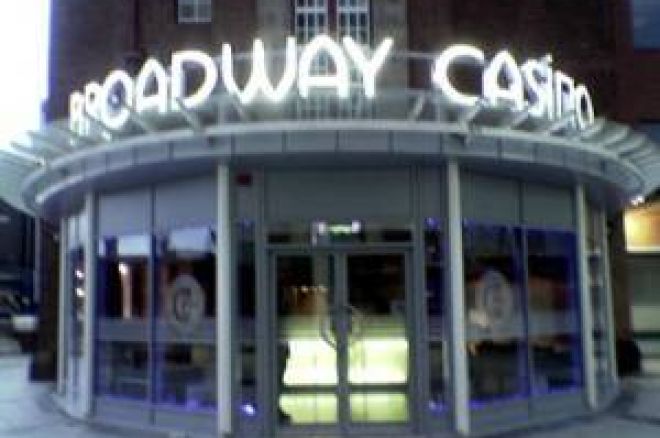 One would make an assumption that the 2nd most populated City in the UK would also have the second biggest poker community, and you wouldn't be far off the mark. Birmingham has always been a popular location for UK poker because of it's a relatively easy destination for poker players from the North and the South to plan a poker jolly to. Notable players that have cut their teeth at the felt in Birmingham before making a wider impact on the scene include Dave Colclough, Paul Jackson and Stuart Rutter.
A lot of venues have come and go in Birmingham, but one that has really stood the test of time despite managing to stay in obscurity for years is a speakeasy known as
Barrie's
. Such is the nature of speakeasy's that I can't tell you where it is, but it's a fantastic little cosy venue that has hosted some of the biggest games in the UK over the last few decades and seen some of the biggest names grace its tables. It's a very friendly place, not in any way like some of the backroom venues you hear horror stories about, and if you ever are lucky enough to be offered an invite to this heart of Brum poker, snap it up.
The Stanley Star City Casino is a plush looking modern venue that has very much the nightclub feel you expect from the current crop of UK casinos. It also has excellent poker facilities and hosts tournaments and cash games every day of the week. Sometimes games get running from the late afternoon with several competitions a day. Free snacks are available and the service is second to none, the current poker schedule looks like this:
Mon: Night - £30 Double Chance Freeze-Out - 2 x 3000 points
Tues: Night - £20 Deep Stack Speed Freeze-Out - 10,000 points
Wed: Afternoon - £10 No limit £1500 guaranteed 30 players. Night - £10 No Limit £1500 guaranteed with 30 players
Thurs: Night - £20 No limit £3000 guaranteed 40 players
Fri: Night - £10 No Limit £1500 guaranteed 30 players
Sat: Night - £10 No Limit £1500 guaranteed 40 players
Sun: Afternoon - £20 No Limit £3000 guaranteed 40 players. Night - £50 Double Chance Freeze-Out 2 x 3000 points
First Thursday of every month £100 Freezeout 1 optional £100 re-buy or add on. £4000 Guaranteed with 30 players - 6000 points
The Star City also hosts occasional festivals, although there is no regulatory to this, they usually are pretty good and have tended to boast £100,000 prize pool main events. The Stanley Star City Casino is at Unit 5, Watson Road, Birmingham B7 5SB (Tel. +44 (0)121 327 8008).
But the undisputed king of poker in Birmingham has to be the Broadway Casino. Another big luxurious venue it has one of the best and biggest poker rooms in the UK. The schedule changes constantly because there is always another festival round the corner, but the status quo at the card room looks like this:
Mondays: £20 NLH R/B
Tuesdays: £20 NLH R/B
Wednesdays: £100 NLH F/O
Fridays: £20 NLH R/B
Saturdays: £30 NLH R/B
Sundays: £20 NLH R/B
2nd Thursday of every month: £100 PLO 1xR/B
On the last Wednesday of every month there is a £250 NLH F/O (8.pm)
All tournaments start at 9pm, except on Saturday when they start at 8.15pm
But it's perhaps the festivals that should tempt you to plan a jaunt to Birmingham, as they have about big ones 4 a year. The Broadway has hosted APAT, Virgin Festival, Women's Poker Tour and Sky Poker UK Tour events in the past as well as their regular home-grown Broadway Festival. This festival tends to be a weeklong affair, with a £1000 main event and usually attracts a big field of pros and recreational players, and if you can make the money in these events, you can do it anywhere.
The Broadway Casino can be found at 1-4 Broadway Plaza, 220 Ladywood Middleway, Birmingham, B16 8LP (Tel. +44 (0)121 456 5557)