Tom Dwan aka durrrr Poker Legend - Tom Dwan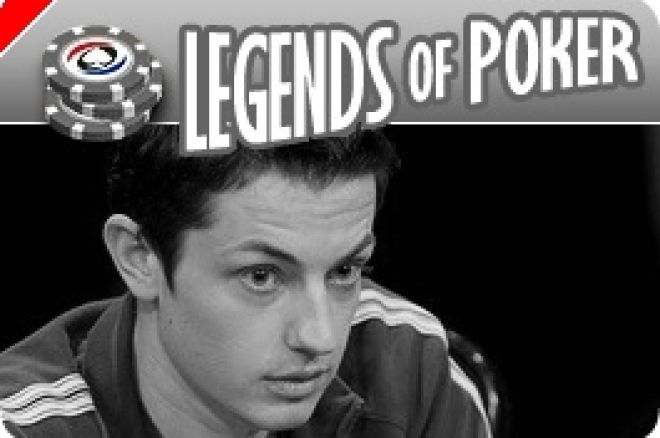 Tom "durrrr" Dwan
was born on July 30th, 1986 in Edison, New Jersey. Despite his young age he definitely deserves a place in the spotlight. What makes this young player so impressive is his constant rising curve when it comes to playing the highest limits.
Dwan came into contact with poker when he was 18 years old. By the time he started to attend Boston University he had already built a bankroll of $10,000. He did this by playing like a real beginning grinder, spending hours behind his PC to find out all that is possible in the game. While many players choose a nickname with which they can identify themselves, Dwan chooses a name that will make his opponents tilt, at least that is Dwan's side of the story. Within two years the name Durrrr becomes a well known term in the online poker world and today we couldn't picture the poker scene without him anymore.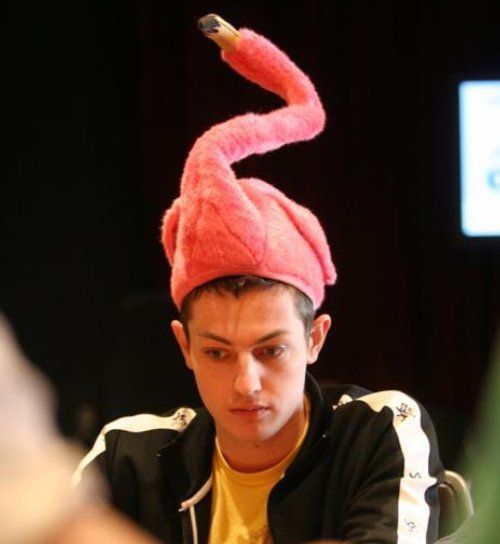 Half a year before attending university, Dwan made his first and only deposit of $50 onto a pokersite and his adventure began. By playing $5+$1 Sit & Go's and small tournaments here and there he managed to accumulated enough money to start playing $0.50/$1 cash games. As soon as Dwan started seriously playing cash tables he forgot about tournament s and Sit & Go's and would never go back to playing these formats in great volume. Because cash games where a quick and fun way for Dwan to make some money, he started investing a lot of time into improving his game. During this time sites like Cardrunners, PokerXFactor or PokerNews Strategy didn't exist yet, so Dwan worked on his skills predominantly by talking to his friends and playing for many, many hours of online poker.
During the many discussions with his young colleagues as an upcoming poker player, Dwan came to the conclusion that life as a poker player was a lot more interesting than spending a couple of hours a day in class. At some point a Boston University alumni came to speak at the university, telling the students he was making around $70,000 a year, while Dwan was regularly making up to $4,000 a night playing poker. With a "normal" wage not being motivation enough for Dwan, his grades started to drop and by the end of his first semester he said goodbye to his student life and left the university.
By the time Dwan had quit his studies, his bankroll totalled more than $100,000 and he was on his way to playing the highest stakes. In the months that followed his bankroll kept growing and he establish himself as one of the biggest winners on the limits $10/$20 and $25/$50. He who has money can make more money, and so did Dwan when he started taking shots at the highest limits that were on offer at that time; $200/$400. As taking shots usually goes, there were ups and downs, but eventually Dwan became a regular on the same limits played by poker greats such as Phil Ivey, Patrik Antonius and David Benyamine.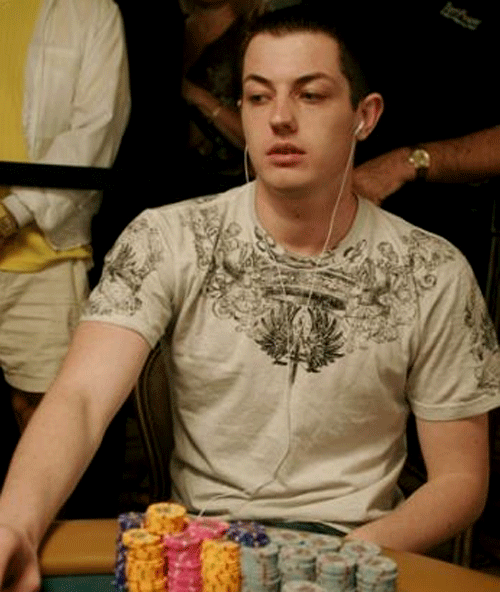 At the age of 19 Tom Dwan had his international breakthrough when he finished 13th in the second edition of the European Poker Tour London Event, taking home £7,000. However, it would be another two years before Dwan made an impact again in the international tournament circuit.
In 2007 Dwan, together with his good friend Alan Sass, who plays online under the name TheUsher, decide to pack up their things and make a trip to Europe. This trip is not the standard vacation with sightseeing and visiting the nicest cities but more a very expensive way of playing online poker, seeing as Dwan and Sass were staying in the most expensive hotels and amassing enormous room service bills.
After weeks of online poker and picking up some culture along the way in cities like Amsterdam, Rome, Paris and London, Dwan and Sass decided to return to the United States. In the end, the trip didn't turn out to be expensive as both players came back with a nice profit.
While Sass had already returned to his normal lifestyle, Dwan continued to play on an account on which both players shared 50% of the action, and he managed to turn the $7,000 that remained on the account into $675,000 in only 6 hours – an unbelievable performance. Sass, who didn't really remember the deal he had made with his friend, received a call from Dwan who told him he had just earned him $335,000. Sass was completely flabbergasted by this amount while Dwan acted as if it was the most normal thing in the world.
It becomes evident that Dwan doesn't see money as something you need to be frugal with. Money needs to role, and that's exactly what Dwan did. Together with his good friend David "Raptor" Benefield, Dwan moved into a big mansion in Fort Worth, Texas. With expensive cars, big flatscreens and many other gadgets Dwan and Benefield were living the dream, but they were far from done.
It is generally known throughout the poker world that players get staked or backed for tournaments, and Tom durrrr Dwan also participates in this. Dwan puts numerous players into tournaments, and although it isn't exactly known which players he backed, Dwan himself claims that during the WSOP 2007, he had a couple of bracelet winners in the mix, something that can be seen as very lucrative.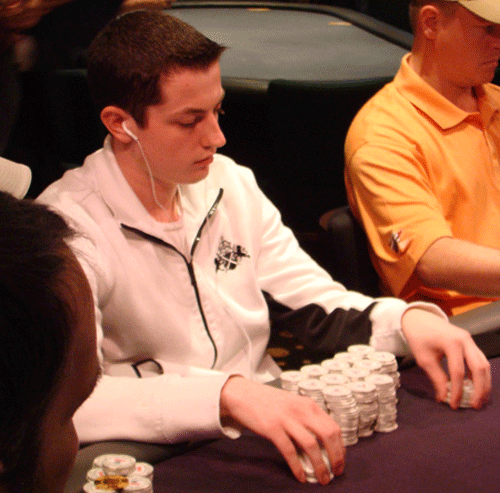 Just after the World Series of Poker 2007 was over Dwan celebrated his 21st birthday. As a result he now started focussing more on playing big live tournaments, but not necessarily because of the money. "Big fish prefer to play against a champion" is a quote from Dwan, who sees a big title in a live tournament as a way to get more action in the cash games where he feels comfortable. In November 2007 he manages to reach his first big live final table at the WPT No Limit Hold'em Championship Event in Mashantucket, taking home $324,244 in prize money for his 4th place. Although he won a large sum of money, Dwan didn't reach first place like he had anticipated, so his race for a title continued.
During the Aussie Million in 2008 Dwan finished 2nd in the $3,000 Pot Limit Omaha Event and a week later he came 2nd again, this time for the $5,000 WPT Borgata Winter Open Event, winning $226,000. Although the money kept rolling in for Dwan, he was still waiting for his big win. He tried once more in the WPT Championship Event in April 2008, but again it wasn't meant to be and Dwan ended up in 9th pace for $185,000.
Dwan's first World Series of Poker ended with two money-finishes. He finished 7th in the mixed Hold'em/Omaha event and a month later he bubbled the final table for the No Limit 2-7 lowball event, ending up in 8th place.
One can safely say that Dwan is determined to make a name for himself in the live poker world by taking down a big event. As long as Dwan continues playing these big tournaments, it won't be long until he gets his big win.
After the WSOP 2008 Dwan just continued doing what he does best, playing online cash games. According to a well known statistic site Dwan is up over $3.5 million over the past 18 months, despite losing over $2 million in January 2009. Soon afterwards Dwan announced what is likely to be the biggest challenge in the history of poker.
Here is an overview of the rules:
1. That a minimum of $200/$400 stakes are played in either No Limit Texas hold 'em or Pot-Limit Omaha.
2. A player can change to another table at anytime if their chip stacks are greater than 250 big blinds.
3. A player must reload when their chip stacks fall below 75 big blinds.
4. Money won during the matches will be kept by that player plus the bonus wager. e.g. (in an example Dwan gives) if he was up by $750,000 by the end of the poker challenge, he would keep that amount plus an additional $500,000 from his opponent - If instead he lost $750,000 his opponent would keep their 750,000 plus $500,000 with an additional bonus of $1,000,000 for a total of $2,250,000.
5. That the same stakes are played
6. The challenge is not open to Phil "OMGClayAiken" Galfond.
As you can see this is a pretty impressive challenge, with Phil Galfond being the only player excluded from taking part. Galfond is a good friend of Dwan who seems to be able to adjust well to Dwan's game, which isn't really what Dwan is looking for in this challenge.
Here is an interview with Tom Dwan about his challenge:
It only took a couple of days for players like Phil Ivey, Patrik Antonius and David Benyamine to come forward and accept Dwan's challenge to play for these absurd amounts, and according to rumours it could very well be that one of the players will end up broke as a result of the massive swings that games like these can bring with them. The challenge officially kicked off on Wednesday, 18. February, with Antonius being the first one to take on Tom durrrr Dwan.
To date, Tom 'durrrr' Dwan has won $950,000 in live tournaments. Many stories are going around with regards to his online cash game winnings, but we can safely assume that Dwan belongs to the top earners of the poker circuit.