Roberto Running Well in Copenhagen, William Hill Pub Poker Open + more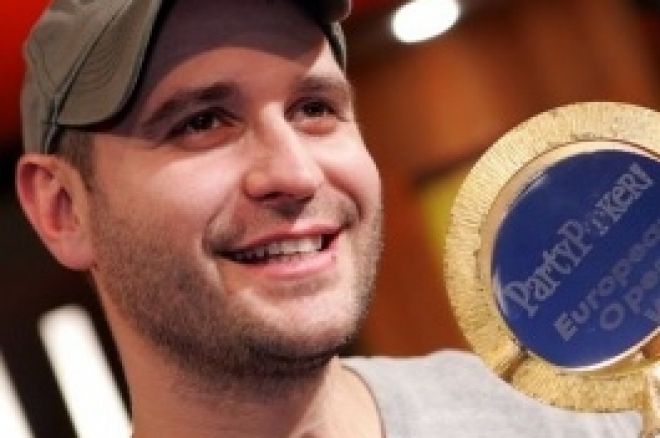 Roberto Running Hot in Copenhagen
Whether you believe poker can be compared to sport or not, one clear similarity between the two is the concept of 'form' and right now, Roberto Romanello is on form. The newly crowned PartyPoker European Open Champion is already making his next assault on the poker circuit as he is currently 4th in chips at the Pokerstars.net EPT Copenhagen.
Romanello was the only Brit standing at the end of day 1b and he joins just a small gathering of UK players, including the dangerous and chipped up Laurence Houghton, for day 2. He currently sits with 66,200 chips which is 4th overall but still a way to go to catch overall leader Andrea Benelli. Less than 90 players remain from the 260 that started and they will be contesting a first prize of €878,057.
Should Roberto find his way anywhere near the final table it will surely guarantee him the star status his seems destined to get, as well as providing an early contender to the Devilfish in the European Player of the Year race.
Poker Dealer busts World Snooker Star
A very tenuous poker related story now, as a poker dealer from London has just knocked Stephen Hendry from the Welsh Snooker Open. Martin Gould is a part time dealer, part time snooker player from Middlesex and he beat the former world number one 5-3 in the Welsh Snooker Open. He told a local newspaper "I have had a few good wins in my career but this is the best. When you are playing someone like Stephen Hendry, you have to give him a lot more spectct than the average Joe Bloggs. I still deal cards every Friday night and I did it last week but, if I go much further here, I won't be doing it this Friday of course."
Of course this barely qualifies as poker news, however as its snooker we'll let it pass because just about every snooker star has tried their hand (and done quite well at) poker, plus Stephen Hendry is quite an accomplished poker player in his own right, so it's more than fair game. Good luck to Martin in the rest of the competition and there could be a vacancy for a poker dealer in London this weekend.
William Hill London Pub Poker Open
Finally a large online gambling name has got involved in the booming pub poker industry. William Hill Poker have joined forces with BLAPO the London Based Pub Poker company for the London Pub Poker Open which will be held at the Loose Cannon Club on Saturday, 28th February 2009.
The open event will see punters from pubs all around London turn up for the £15 with one £10 rebuy. There will also be a £20 HORSE and a £30 No Limit Hold'em event as well as cash games and sit and goes running all day. Players need to pay a £6 for a day pass that covers all registrations, table charges and fees.
It's about time a major poker room like William Hill Poker dipped their toes in the pub poker market because although a lot of serious players may turn their noses up at it, it is the catalyst that is bringing a lot of new players to the game and their affordability counter the issues caused by these tough economic times. With the direction that such a big name like William Hill can provide, the times are really looking good for pub poker in the UK.