Loose Cannon and Warwick Student Festivals, Ladbrokes join MicroGaming + more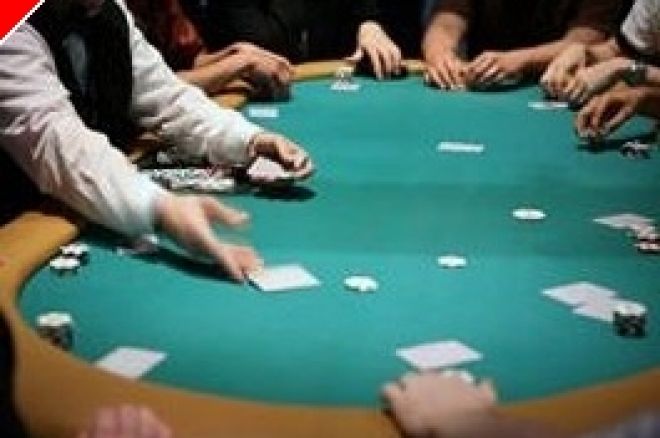 Loose Cannon Festival Next Month
The Loose Cannon Club in London are poised to announce a new sponsor very soon, but until then they have news of an extended weekend festival next month. There will be satellites for all events commencing from the 9th of March every day at the club:
Thursday 19th March
£200+£20 reg Hold'em No Limit Freeze-out Start 8.0p.m.
£200+£20 Omaha Hi-Lo Freeze-out Start 8.0p.m.
30 minute clock, chip start both events 5000.
Friday 20th March
£250+£20 Hold'em No Limit Double Chance Start 7.0p.m.
30 minute clock,5000 chips( 2500 +dc)
Saturday21st March
£250+£20 Omaha Double Chance Freeze-out Start 5.30p.m.
30 minutes clock, 5000 chips( 2500+d/c)
Sunday 22nd March
£200+£20 Hold'em No Limit( 1 re-buy or add-on)Start5.30p.m.
30 minutes clock, 3000 chips
Monday 23rd March
£200+£20 Super satellite for G.U.K.P.T. main event
Start 8.0p.m.
Ladbrokes Join MicroGaming
Top UK based poker room Ladbrokes Poker have moved their player base to the MicroGaming network this week. This will see roughly a 30% increase in the MicroGaming player base and will see Ladbrokes players be able to have a choice of dollar and euro tables for the first time. Ladbrokes Poker has always used MicroGaming software so this move won't seem to drastic for their loyal customers and it will just see the traffic and games get juicier for all concerned.
Ladbrokes Poker currently have some fantastic promotions on offer, including monthly $1 million rake races, $5000 Vegas Dream Promotions and satellites to exclusive events in Killarney and Brighton on their way.
Ladbrokes Poker MD Edward Ihre, "The heart and soul of Ladbrokes Poker will remain - with some necessary enhancements to boost its vitality. As such, players can rest assured that the unrivalled security, reliability and trust that is synonymous with the Ladbrokes brand will continue to be of the utmost priority in our delivery and commitment to our customers." Continued Ihre, "Ladbrokes Poker is known and respected worldwide and is indeed an on-line poker institution, we intend to retain the character whilst bringing together even more players. We'll provide a greater range of game types and levels to play at and for the first time ever will have games available in both US dollars and Euros."
CEREUS BadBeat Jackpot reaches $500,000
Just in time for Valentine's day and all you players that claim to be the unluckiest players in the world, UltimateBet and Absolute Poker has swelled to over $500,000 in less than a month. On February 4th, DOOSA777 pocketed $101,956.97 for the heartache of having his four Jacks cracked. "With nearly half-a-million-dollars ready to be won, we're gearing up to make one losing player's Valentine's weekend a cashed up occasion," stated Annie Duke, UltimateBet's Cardroom Consultant. "We're sharing the 'love' around yet again with our current Bad Beat Jackpot, and at CEREUS, we're poised to award hundreds of online players with a share of hundreds of thousands of dollars in jackpot money."
When an online poker player loses a hand with four 8s or anything better, 65% of the jackpot is divided among Bad Beat Jackpot players with a large portion of the remaining pot held over for the next jackpot. All players seated at a Bad Beat Jackpot table featuring the same limit and game type as where the bad beat occurred also win a piece of the jackpot. CEREUS will have already given out $2 million in Bad Beat Jackpots by the time the next one is distributed. If that isn't an incentive to play, how about an exclusive $1,600 sign up bonus and freerolls to the Pokernews Alpine Cup when you sign up to UltimateBet.
Warwick Student Poker Championships
Here at UK Pokernews we are not just about the nosebleed tournaments that are frequented by circuit pros, we also bring you news of much more modest events for up and coming players. The Warwick University Poker Society has unveiled one of the biggest student events in the UK this year, the
WaSOP (Warwick Series of Poker student tournament). Between Friday 27th February and Monday 2nd March the event will take place at the Isle Casino, Coventry. Paradise Poker are the sponsors and are adding at least €500 to the prize pool.
If you are a student, check out your local poker society for more details and the full schedule looks like this:
Friday 27th February:
£20 Pot-Limit Omaha Freezeout
Saturday 28th February:
€60 No-Limit Texas Hold'em Freezeout
This is the 2 day main event for the 2009 WaSOP with 10k starting stacks and a long structure.
Sunday 1st March:
£5 Re-buy No-Limit Texas Hold'em (Six Max)
Monday 2nd March:
£5 Heads-up No-Limit Texas Hold'em