Isaac Baron - Poker Legend Isaac Baron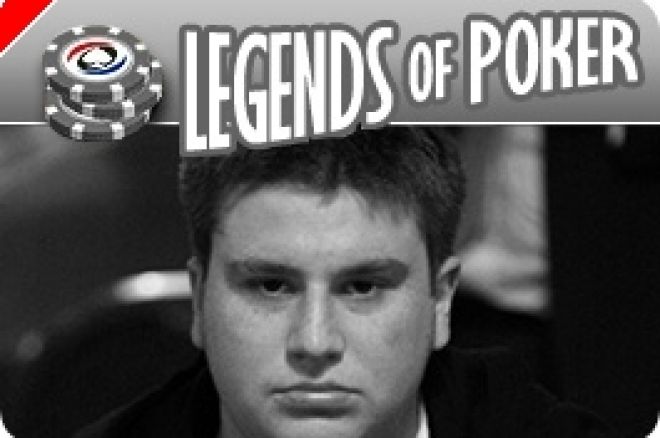 Isaac "WestmenloAA" Baron was born around 21 years ago in Menlo Park, California. Now, you would think that a 21 year old poker player can not be called a legend yet, but nothing is further from the truth in the case of Isaac Baron.
Baron came into contact with poker for the first time in 2003 when he was watching the World Series of Poker on TV with some friends. While watching the show, Baron and his friends decided to also learn the rules of poker, and in no time Baron and his friends were playing No Limit Hold'em. What started off as a pleasant night of watching TV quickly turned into a fanatic competition.
Driven by the "Moneymaker effect", Baron and his friends organised regular home games which started getting more and more serious. After some time one of Baron's friends decided to try his luck online, and after that became a success, Baron soon gets his first money transferred to him on his PokerStars account. With this money he tries out a lot of things and he soon realises that there is a lot to learn due to the fact that online poker is so much quicker than live poker. After taking down a $22 tournament and winning $4,000 he now had a nice bankroll and never looked back.
Isaac Baron played a lot of sports in his youth and to this day he is a very fanatic basketball player. Although he is no longer the player he was a couple of years ago due to all the time he spends sitting down playing poker, he still sees himself has a relatively good player. According to Isaac himself, this sporty and competitive attitude played a big role in making him the player he is today. Driven by all the vast possibilities of the game he quickly becomes a regular at the mid-stakes tournaments, where things were going very well for him. In April 2006 he finally books is first big payout after taking down the $109 rebuy on PokerStars after beating well known players such as Brock "t soprano" Parker to win $11.730.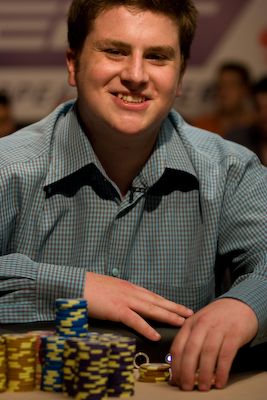 In the following months Baron shows everyone that his big win wasn't just a fluke and that there would be more to come in the future. In the next two months he manages to win the $109 rebuy on PokerStars three times and also reaches numerous final tables, ending very close to the big money, like his second place in the $320 freezeout where he won $13,020. Baron continued his good run throughout 2006, cashing in the WCOOP Main Event and reaching another six final tables in the $109 rebuy, including to wins.
Another result that is definitely worth mentioning was the $215 rebuy tournament where Baron ended up in second place. What was so remarkable about this tournament was the field that Baron was up against. The top 18 players in this tournament included some of the best online payers in the world like Nick "stoweski" Stowe, Shance "Shaniac" Schleger, Danny "THE_D__RY" Ryan, Eric "Rizen" Lynch, jdbenaro157, Jordan "imsolucky0" Morgan, "Dumping"KGB, Owen "ocrowe" Crowe, Yevgeniy "Jovial Gent" Timoshenko and last but not least Sorel "Zangbezan24" Mizzi.
As you can see Isaac was doing pretty good for himself playing online tournaments, but something that many people don't know is that he was also a very successful cash game player. In the past years, also due to his successes in online tournaments, Baron has been climbing up the limit ladder until he reached the very top, and he has proven to be a winning all-round player who can also be found at the Omaha tables every now and then.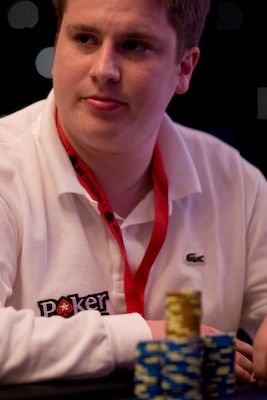 The year is now 2007 and Baron has made a good name for himself online. With only 19 years of age he sets out for another impressive year. He starts the new year just like he ended the last, and on January 23rd he wins the $109 rebuy tournament, followed by his biggest cash yet after taking down the $500 Sunday Million Event for $254,518. This win also catapulted him to the top of the Cardplayer leaderboard. Since the start of 2007, the poker site Cardplayer introduced a leaderboard for all online players (OPOY, online player of the year), which became a very prestigious title amongst many players.
With the good performances in January, Baron started off the year with a top position on this leaderboard, and throughout the year 2007 he was able to add numerous impressive performances to this list. Baron started playing tournaments on different sites and also managed to win the FullTilt Sunday $750K for $132,000 and reach a third place in the Ultimate Bet $1000 freezeout for $74,000. However, all the cashes he managed to secure in the 109 rebuy tournament throughout the year made it clear that PokerStars was still his main site to play on. The one tournament Baron wasn't able to win that year was the Super Tuesday Event on PokerStars (buy-in $1050), where his best result was a 2nd place for $50,000.
After a successful year like the one Baron had in 2007 it is hard to believe that, when approaching the end of the year, Baron was not actually leading the OPOY leaderboard. His biggest rival in this respect, Matt "Ch0ppy" Kay, was still a couple of points ahead of him with only a couple of days to go. Determined to overtake Kay by the end of the year, Baron played every tournament in which he could accumulate more points, and after winning the $215 rebuy tournament on December 24th he had almost closed the gap. On December 27th he then closed that gap after winning the $109 rebuy for the umpteenth time.
During the last days of December, all Kay needed to end atop the leaderboard was one more in-the-money finish in a big tournament, but after failing to do so, Isaac Baron became the first Online Player of the Year, a title he is still very proud of today.
Although by now Baron had surely made a name for himself online, he was still pretty unknown in the live poker circuit. By the end of 2007 Baron had four in-the-money finishes to his name during WPT events that took place outside America, but he had yet to reach a final table. Seeing as the 20 year old Baron was not yet allowed to take part in tournaments in America, he decided to go over to Europe in 2008 to play a couple of EPT events, which he ended up doing very successfully.
During the EPT event in San Remo, Baron managed to leave most of his 700 opponents behind him and finished in 11th place for €28.750. Not even a week later we see Baron make another deep run, this time in the largest EPT Event to date in Monaco. This time he does manage to make it to the final table, where he is up against other poker greats such as Antonio Esfandiari, Luca Pagano and Michael Martin. Unfortunately for Baron, he ended up being completely card dead for most of the final table and finally ran into the pocket Aces of the eventual winner Glen Chorny. Baron ended up in 4th place, taking home €589.000.
Here is a clip that shows Baron clearly disappointed after his exit at the EPT event in Monaco.
After this successful breakthrough in the live circuit, Baron decides to slow down a bit. He buys a Maserati and a $2,000,000 mansion in California. Seeing as he only turned 21 after the 2008 WSOP, he decided to forget about live events for now and concentrate more on online poker again.
In this period where Baron is taking it "slow" he still manages to book some impressive finishes. In Mai 2008 Baron takes down the $5200 tournament on PokerStars for $65,000 and he ends up in 2nd place during the $215 Pot Limit Omaha WCOOP event for $70,000. In the biggest PokerStars tournament of the year, the $5200 WCOOP Main Event, Baron finishes as 158th, making his second cash in three years in the WCOOP Main Event.
Towards the end of 2008 Baron decides to play a couple of WPT events, reaching on 20th place at the $15,000 Festa a Lago event, taking home $37,700. On the very last day of the year, Baron finally manages to take down the $1050 Super Tuesday event on PokerStars, making him $70,000 richer.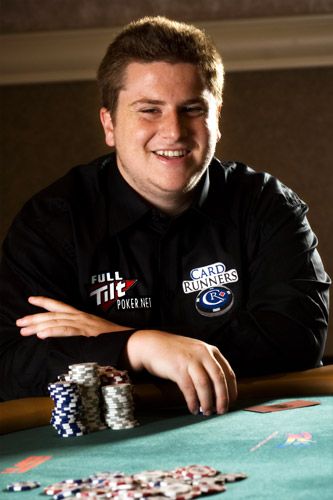 That Baron also enjoys a gamble every now and then becomes clear when looking at a prop bet he made during the PCA in 2008. He bet that Matt Gianetti could not stand in a swimming pool for 12 hours with the water up to his chin. Gianetti made it, and Baron had to pay up $25,000, which he won straight back after betting who could score the most 3-pointers in a game of basketball.
In the end, 2008 was another successful year for Isaac Baron. He ended in 35th place on the OPOY leaderboard with more than $500,000 in winnings and he also manages to make a name for himself in the live circuit. I'm sure we'll be hearing a lot from this poker superstar in the years to come, and I'm especially looking forward to his World Series debut at the WSOP 2009.