GCBPT Offically Cancelled, Irish Open Ticket Only Qualifers + more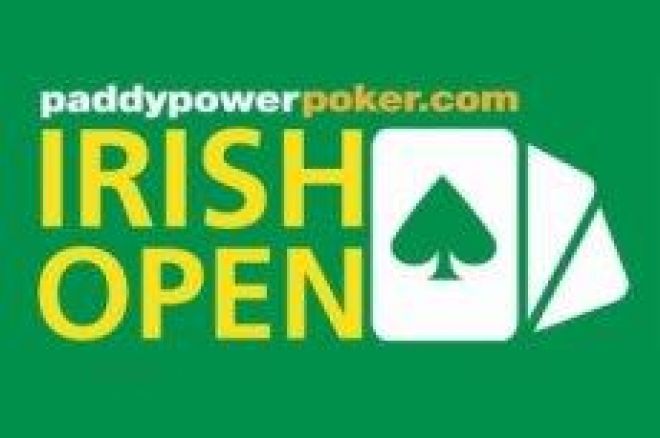 [B]GCBPT Officially Cancelled
We brought you the news last week that the Gala Coral British Poker Tour was rumoured to be no more, now we have had an official statement from GCBPT Tour Manager Mark O'Donnell: "While we've have had two fantastic years running the 'Great British Poker Tours', we've now decided to look at a number of new events and promotions for 2009 that will not only excite our players but are of great value and are accessible to poker players of all levels.
The statement goes on to say that Gala will be concentrating their efforts now much more on their online operation and made no reference to any other possible, one off, type events. This is very bad news for UK poker, however we would once again like to reiterate and urge any potential sponsors of a mid stakes UK poker tour that there is a gap in the market that needs filling. The £500 tour always sold out and one only has to look at the heaving attendances for GUKPT side events to know that the recession has not hit the £250-£500 level tournament players yet.
Irish Open Ticket-Only Satellites
A clever offering from Paddy Power Poker as the 2009 Irish Open looms ever closer. Giving you a much more realistic route to online qualification, they have unveiled a series of 'ticket-only' satellites. Winning an online satellite is great, because you usually can do well out of the expenses money too, but that also means you have to get through more players to win them.
Now if you are local to Dublin, have a friend you can bunk with are just an expert at booking cheap trips away, you can enter these $300+$30 freezeouts every Thursday at 8.05pm and a seat to the best festival of the year in Europe will be awarded for every $4,700 in the prize pool. Feeder satellites will run daily and buy-ins start from $2.20.
You will also be eligible for the €100,000 Sole Survivor promotion, which will see the Paddy Power Poker qualifier that lasts the longest winning a a €100,000 package that includes €75,000 in cash (paid in three instalments through the year) and €25,000 held for live event buy-ins and expenses.
Titan Offer $1.5 Million in February Rake Race
There is a massive rake race going on the iPoker network this month, and Titan Poker, the biggest skin on the network, have raised the bar for their players. On top of the $400,000 prize pool, Titan are adding a staggering $1.1 million of their own money if any of their players score high in the race. For example, the top prize is $20,000 but if a Titan player wins that they will add an amazing $80,000 to their score. Likewise 2nd place gets and extra $35,000 if they are a Titan player, 3rd gets an extra $25,000 and so on.
But the real incentive is perhaps for all you mid stakes players that play enough volume to place in the race but can't put in the sicko hours of the eventual winner. If you place anywhere in the top 300 you will be in line for between $1500 and $7000 more. Just coming 300th will win you $1500 on top of the standard $750. Titan are also giving players who come between 301st and 800th a prize between $500 and $100 (When they would get nothing on another network).
In short, it pays to grind on Titan Poker this month, especially when you will also get an exclusive $50 + $500 Pokernews bonus to get you started.
European Deepstacks Start Tommorow
Just to remind you that the deepest tournament in all of Europe starts tomorrow in Dublin. The European Deepstack Poker Championships is held at the Red Cow Hotel and boasts a 50,000 starting stack for your €1500+€150 buy in. The €100 super satellite takes place tomorrow with the three day main event on Friday, along with €550 and €330 side events and a €50 PLO Rebuy charity event over the rest of the weekend.