Dial-a-Dealer UK Relaunch, $2000 Added Snow Joke on Ladbrokes Tonight!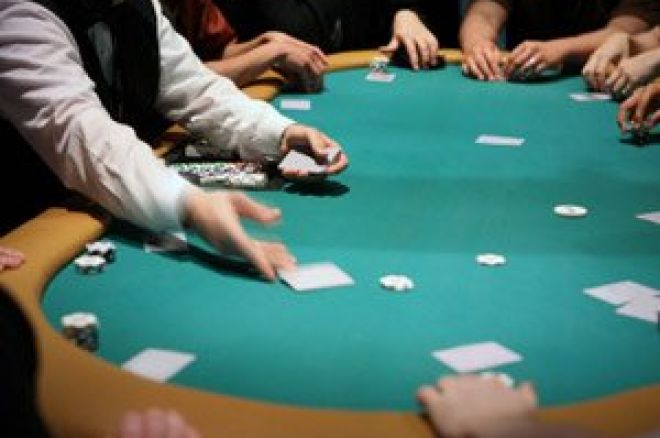 Snow Joke - $2000 Added at Ladbrokes Tonight
Ladbrokes Poker have caught onto the fact that most of you will be sat at home today, not braving the weather (Or pretending its too bad to go to work) and that's why they are holding the Snow Joke tournament tonight. It's the best value tournament of the night as for a mere $1 you can play in a $2000 added prize pool, which should be enough to warm your cockles. The buy in is just $1, $2000 starting chips, 12 minute blinds, unlimited $1 rebuys in 1st hour, no add on. For those of you brave enough to venture to work today and unsure whether you can get back in time to play, never fear, Ladbrokes Poker who seemingly think of everything will allow players to join up to ten minutes after the tournament starts!
Online Gambling on the Rise in the UK
Despite the obvious economic climate, fears that the online gambling industry may have been hit by the recession are not yet founded. The UK Gambling Commission has reported that remote gambling in 2008 was up to 9.7% of the UK population having placed a remote wager, up from 8.8% in 2007 and 7.2% in 2006. Online gambling, including online poker, is up to 7.8%, up from 6.9% in 2007 and 5.2% in 2006. The Gambling Commission survey, conducted by ICM Research, polls a nationally representative sample of 2,000 adults once each quarter.
POPEYE7111 TAKES DOWN FIRST MONTHLY MILLION
The first Party Poker Monthly Million attracted 1655 players, which ultimately saw Popeye7111 eating all the spinach and taking down the tournament and scooping $155,000! The runner-up was mbalzack of the Netherlands who took home $147,500 after the final pair did a deal once third place was eliminated. The total prize pool was $1,000,000 with 250 players making the money.
A PartyPoker.com spokesman said: "We'd like to congratulate Palladium Lounge member Popeye 7111 on his win - Olive Oyl will be happy. The spoils went to France but there was a very strong performance from the UK with three players cashing in the top ten."
The final table looked like this, which included European Poker Award nominee Stephen 'Stevie444' Chidwick, one of the best online players in the UK:
1st Popeye7111 (FR) $155,000
2nd mbalzack (NET) $147,500
3rd Ninja232 (UK) $68,000
4th IC2UrSoul (FIN) $53,000
5th Lol1985 (UK) $43,000
6th PJA87 (CAN) $33,000
7th TKTAA (DEN) $25,500
8th stevie_444 (UK) $17,500
9th SickSpirit (CAN) $13,000
10th thecheese (AU) $8,500
Dial a Dealer Relaunched in UK
You know what it's like, you organise a home game with your mates, they've had a bit to drink, they can't shuffle for toffee and you end up getting the same hand dealt to you three times in a row. That can now be a thing of the past with the new and improved Dial a Dealer service. For a modest price (Many around £25 an hour) you can hire a professionally trained and fully equipped dealer to host your home games while you sit back and lose all your money to your friends. Just log onto their website and do a search for a dealer near you.
Not only that, but if you are a professional dealer looking to make a little extra money, you can advertise your services on their website. It's a great way to get your services out there to the entire world using a fully searchable interface, and you will get a 5 star approval rating for jobs well done.
Michael Needham, co-founder of Dialadealer.com, says, "This presents a massive opportunity for freelance dealers to make a decent living out of working the poker and casino events scene in their local area. We are now starting to market the Dial a Dealer brand to the wider population to ensure a constant flow of customers coming to the site to hire dealers. The end customer also now gets a much more affordable poker night service as it is a direct transaction between him and his chosen dealer with no events agency involved in the transaction. Each dealer has total control over the prices they charge, and the packages they offer. Their profile is in effect their "shop window". The more work they do and the higher the customer ratings they receive, the more they move up the pecking order. It is a total meritocracy. The best and highest rated dealers will be able to charge the most."
DTD Cash Active
No sooner does Rob Yong and Dusk Till Dawn win the Innovation Award that they put themselves in line for it this year too. The latest new addition to the DTD list of poker musts is an online dynamic live feed to the cash tables. You can now log on to the DTD website and see exactly what cash games are running, how many players, what stakes and the size of the waiting/interest lists. It used to be just a privilege of online players to have such an comprehensive view of the cash action on offer but now you can do it at Dusk Till Dawn too, who as always are raising the bar for poker in the UK and the entire World at large.