Andy Bradshaw wins Broadway Main Event, PaddyPower $25k Cash Race + more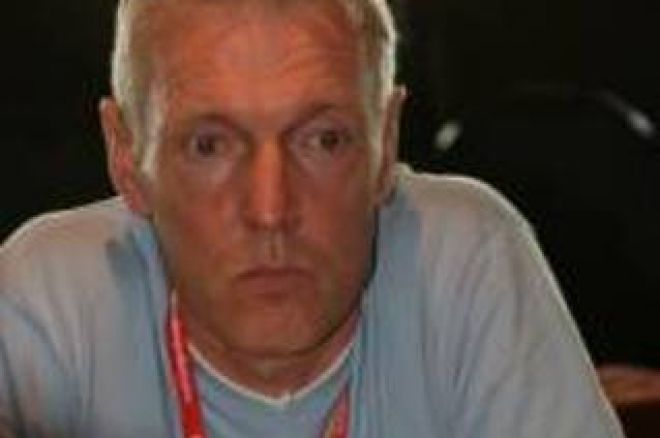 Andy Bradshaw wins Broadway Main Event
In both the UK and the wider poker world, main event attendances have been down over the last 18 months, which is no doubt partly to do with the global credit crunch that we hear about every day in the news. Last week in Birmingham, the Broadway Festival Main Event not only surpassed previous years attendances, it almost doubled their all time highest. The £1000 main event is a very popular event amongst the circuit pros in the UK, and this year a staggering 154 players bought in (76 players made it to the same fixture this time last year), with £52,360 going to the eventual winner
Andy Bradshaw
.
Andy Bradshaw was the man in form, having come 3rd recently in the Liverpool Winter Festival, and he had to be in very good form to beat a tremendous final table that included Mickey Wernick, Paul Parker and Karl Mahrenholz. He eventually took down the event when he beat another up and coming player in good form, John Eames, who recently took 3rd at the European Deepstack Championships in Dublin.
The event was full of the top UK circuit and online players all week, and also saw James Akenhead come 2nd in £300 double chance event. The main event final table played out like this and you can expect to see many of the faces taking their winnings right to the GUKPT Walsall event just down the road:
1 Andy Bradshaw £52360
2 John Eames £30030
3 Ian Macdonald £18480
4 Karl Mahrenholz £12936
5 Sandeep Shah £9240
6 Paul Parker £6930
7 F Nasr £5390
8 A Crotty £3850
9 Ali Mallu£3080
10 Sang Ngo £2156
$25,000 and Irish Open Cash Race at PaddyPower
Once again, more free money promotions from the added value kings that are Paddy Power Poker. From today they will be hosting a series of weekly $5000 cash races.The poker room will also award an Irish Open package worth $5,200 to the winner of a Grand Final STT contested by ten of the cash prize winners.
The five counting periods will run Monday-to-Sunday from February 23rd to March 29th. The top 30 players on the leader boards at the end of each week will share over $5,000 in cash, while those placed 31st – 40th will win Irish Open Sole Survivor qualifier tokens worth $22 each.
But the real icing on the cake has to be that grand final STT to the Irish Open, the winner of which will be eligible for the fantastic €100,000 Sole Survivor sponsorship package for the last Paddy standing at the Irish Open.
"It's always a great feeling to hand over a chunk of cash to our players" said Paddy Power, Communications Manager for Paddy Power Poker. "Our Back That Ace Up cash races were so successful that we decided to stay as close as possible to the formula used in those, with an added Irish Open twist. I'm certain players will welcome the new cash race with open arms and take advantage of what's on offer – they deserve no less!"
High Stakes Poker starts on Sunday
It's not technically UK Pokernews, but we know that everyone on this side of the pond searches relentlessly on poker tube and YouTube the day after it is aired in the States, so we are pleased to say High Stakes Poker is back. This Sunday will be the first episode in the US and it will surely be available online within a day.
Cash game poker is really coming into its own on TV in the UK now, on top of this eagerly awaited return of High Stakes Poker, we have the fantastic Party Poker Big Game III on channel 5, the European Cash Game on channel 166 and ESPN Classics and the Full Tilt Poker Million Dollar Cash Game on Sky Sports. The UK poker audience clearly has come a long way in the last few years and they are clearly favouring more sophisticated forms of televised poker.