Surinder Sunar - UK Legends of Poker Surinder Sunar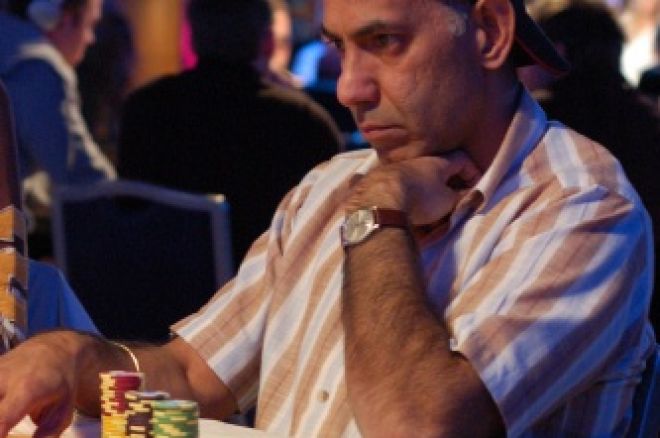 Our latest instalment of UK Legends features a man who not only boasts a 20 year tournament record of consistent results he also is one of the few players to tame the beast that is Tony G. Surinder Sunar from Wolverhampton, like many UK Legends, first came to the public's attention on Late Night Poker, where he made the final twice.
Sunar has been racking up a steady tally of results for the last two decades, with a great deal of his early results coming in the United States. Sunar is amongst the select group of professionals to fall into the 'best player without a bracelet category' having narrowly missed on a WSOP title many times. Surinder has made an amazing 11 WSOP final tables so far without ever capturing a bracelet.
While he may not boast a bracelet, there is no denying that Sunar has to be considered one of the best Omaha players in both European and WSOP history. 9 of his 11 final tables have come in Omaha events and he has perhaps the biggest list of Omaha cashes in Europe. He has 5 first place wins in Omaha events and a multitude of final tables – including a 2nd place at the World Poker Open just 12 days ago.
But without doubt his greatest victory is the day he became a WPT Champion at the Aviation Club in Paris in 2004. Not only did he have to overcome 205 world class players but he had to get past Tony G at his most fierce. The two battled heads up and Sunar had to withstand a torrent of abuse for 4 hours from Tony in what was arguably the most relentless and controversial table talk ever seen on screen. He sat there stone faced and seemingly unmoved when most would have crumbled and captured the title along with the €679,000 grand prize.
With over $3 million in cashes, Sunar is still a prolific fixture on both the UK and US circuit. He got deep last year in the GUKPT Newcastle event and regularly cashes in WPT and WSOP events every year. Surinder Sunar is a player that has adapted well to the changes in the game in the last ten years and is a name that we will surely see once again at a WSOP final table very soon.