Simon Trumper aka Aces, UK Legends of Poker: Simon 'Aces' Trumper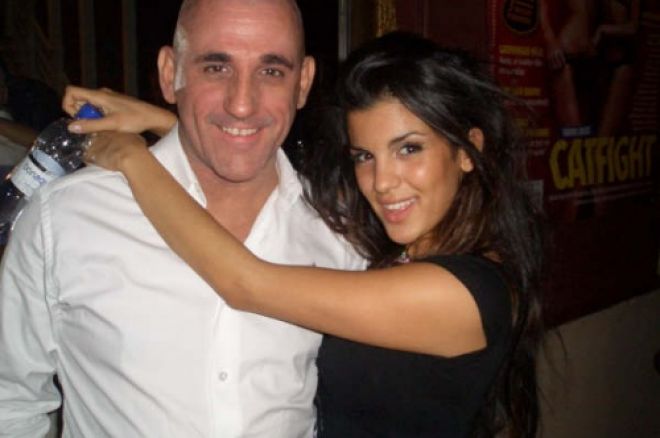 This week's instalment of UK Poker Legends features a man who has done a great service to UK Poker from all side of the table. A highly successful tournament and TV player, he is also a recognised writer, commentator and these days is best known for his sterling work as tournament director at Dusk Till Dawn. Simon 'Aces' Trumper is truly one of the best known faces in UK poker.
Trumper first made his mark on the UK scene when he won the 2nd series of Late Night Poker, defeating a table that included Ross Boatman and Ram Vaswani in the final. He also came runner up two years later in series 4 and is still in contention in the current series, as he is through to the semi final.
'Aces' was also a prolific player on the European circuit. He won the inaugural Tournament Performance of the Year award at the European Poker Awards in 2001. This was after a highly successful year which saw him win two tournaments in Austria, one in Paris and 12 other final tables. He also has narrowly missed out on WSOP gold, having made two final tables including a 5th place in the $10,000 PLO event.
You would think that with his tournament success, Trumper would be the poster boy for life on the poker circuit, but he is just as quick to warn about the perils of being a poker player. In 2004 he published a now infamous article detailing the dangers of life on the tournament circuit. He was brutally honest in the piece where he demonstrated that even as the top player in Europe at the time (which he was) the expense of travelling on the worldwide poker circuit almost broke him financially.
Despite an amazing $1 million in cashes, Simon Trumper is as recognised as much for his work on the other side of the table. A regular commentator on shows such as Late Night Poker, he is now most well known for his work as card room manager of Dusk Till Dawn. As players we are all appreciative of such an experienced player handling our affairs when we are playing and perhaps most pleasingly, he has constantly listened to and adapted the structures and buy-ins on offer at the club to meet customer demand.
Simon 'Aces' Trumper is and always will be a 'poker person'. And whether it's playing it, writing about it, commentating on it or making a difficult ruling, the UK poker community are very pleased to have him on board.