Tony Kendall aka 'Tikay' - UK Legend, Tony Tikai Kendall

Barry Carter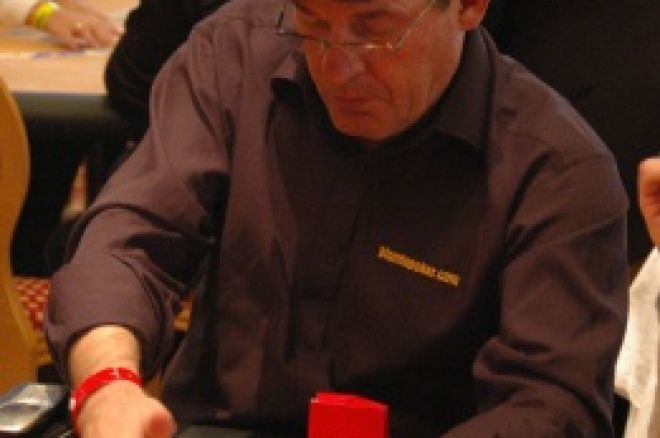 UK Legends is a feature we like to run to salute the people that have represented the United Kingdom gallantly at the poker felt and this week's instalment features a man whose contribution goes above and beyond the call of duty for his services to the entire UK poker community. Whether you are a WSOP champion or just a regular at your local £5 rebuy, chances are you have met Tony 'Tikay' Kendall.
He may not have a bracelet on his mantelpiece or be a regular at the $200/$400 tables on Full Tilt, but Kendall is probably one of the most well known faces in UK poker. A formidable player, Tikay has grinded away a living on the UK festival circuit for years, where he cut his teeth alongside good friend and UK megastar Julian Thew. His biggest single win coming when he took down the £750 Grosvenor UK Open event for £24,100 in 2006. To date he has over $200,000 in live tournament winnings.
But it is his contribution to every aspect of the UK poker scene for which he deserves the status of UK Legend. Tikay started up the infamous Blonde poker forum along with Dave Colclough and was responsible for the cheeky and much admired live tournament updates that allow interaction between both the fans and the poker players at major European events. Colcough stepped down from his role at Blonde leaving Tikay to very much remain the Godfather of Blonde, which he still posts on every day.
Kendall is also one of the most recognisable faces on UK Poker Television. A presenter on the now long gone Poker 425 show, he is now one of the busiest poker analysts on Sky Poker and was the face of Poker Week – the poker magazine show which was unfortunately discontinued and in my opinion was the best poker show on UK screens.
Tikay is an ambassador for the development of UK poker; he is the chairman for the Amateur Poker Association & Tour (APAT) which continues to give new players the chance to play WSOP style deep stack poker at an affordable price. He is also one of recognised supporters of Dusk Till Dawn and no doubt played his part in raising awareness for the landmark poker club.
One of the busiest men in poker, you can find Tikay at all the major festivals across the UK when he isn't presenting. If you find Tikay sat at your table you know it's a good value tournament if it carries his mark of approval and he personally claims to have made the most chop deals at final tables in UK poker history.
Remarkably approachable and much loved by his Blonde members, Tikay reminds you why poker is supposed to be fun and is never adverse to making fun of himself. He may not have a GUKPT or EPT title in his collection but to most of the UK community, Tony Kendall is UK Poker.