Team Pokerstars take down 3 PCA Side Events, Mel Judah wins Aussie Millions Event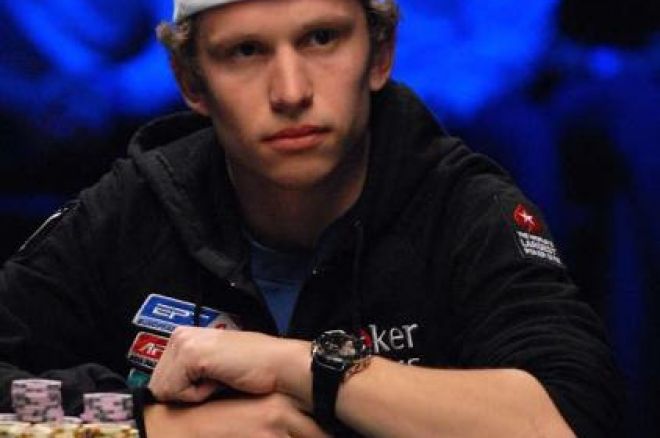 Team Pokerstars Shine in PCA Side Events
The new school of Team Pokerstars.net Pros really showed their metal last week in the Bahamas, as three sponsored players took down lucrative side events at the PCA. We already told you about the outstanding win by Bertrand 'ElkY' Grospellier in the High Rollers Event, just 12 months after winning the PCA outright in 2008.
Reformed crazy person Hevad 'Rain' Khan also impressed by winning the $1,850 no limit hold'em event. He bested 439 players to take down the tournament, netting him $200,000. Khan has had a superb 12 months, having also won a side event at the Foxwoods Classic and more recently winning the Caesars Palace Classic, and has won more than $1.5 million since he became well known for making the WSOP Main Event final in 2007.
But if anything was going to outshine those amazing results, it would be reigning world champion Peter Eastgate, winning the $4,850 no limit hold'em side event for $343,000. Just two months after winning the main event he outlasted 273 other players to win another major tournament. Eastgate also cashed in the PCA main event, which all goes to show that he is the real deal and not a one hit wonder.
Silver Fox takes down Aussie Millions Event
It's a hard life for these poker pros, they have to leave the Bahamas this week to play in Australia instead. The 2009 Aussie Millions is well underway and a player no stranger to the UK has just took down event number 3, the $1,100 limit Omaha hi/lo. Mel Judah beat Rainer Quel in a marathon heads up match to take down the title. Judah won $30,600 and amazingly this is his first Aussie Millions title, despite being the 2nd most successful player in Australia.
The 2009 Aussie Millions is now in full swing and you can catch all the action from every single event at our exclusive live updates section.
Race to a Million with Titan Poker
Not to be outdone by the trend for massive rake race promotions, Titan Poker are launching a rake race worth $1,000,000 between January and April. Whether you play a lot or in your spare time - ALL active players can win amazing guaranteed cash prizes. Not only that, but the race is in addition to the Club Titan VIP scheme, which means you get more bang for your buck at Titan Poker.
There are a number of races taking place, including a Main Event where the top 3000 get paid and the winner gets $75,000 and a January Challenge where the winner gets $12,500. There are also smaller country based rake races and VIP Veterans Races. No matter what level you are, there will be something to race towards so download Titan Poker today and get more for your grind.
Poker Voice Recognition Software for Macs
Canywriter, a software company, have released a piece of software they claim is the world's first hand strength voice recognition software for Texas hold'em. They claim that Poker Ghost 2.4 enables players to say the cards in their hand and then say 'calculate' the strength of that hand relative to the flop and number of players in the hand.
Not to break away from my usual journalistic unbiased position, but what's the point in that? How they established customer demand for this I'm not sure, as it takes about three mouseclicks to do the same thing on a website or using pokerstove. What I would much sooner see is a device that recognises inflections in my voice to tell me I am on tilt after screaming 'stupid donkey!' at my screen, which would then promptly block me from playing until I have calmed down.