Arnold Snyder and The Poker Tournament Formula 2 - Arnold Snyder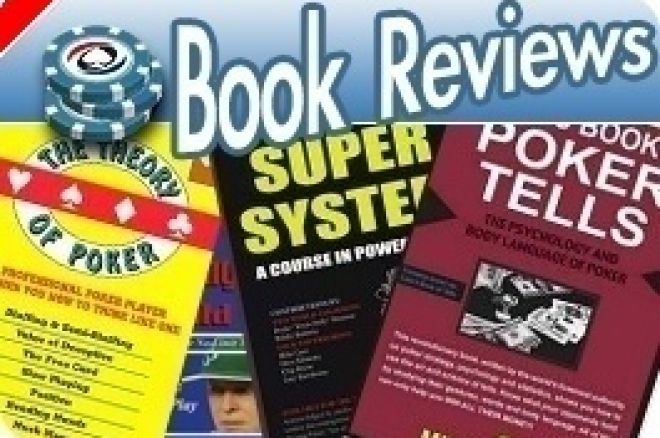 Most poker players who take the game seriously are always concerned with improving their game. One way to do this, in my opinion, is by reading the book The Poker Formula 2 by Arnold Snyder, a book that is a must-read for every serious tournament player. I know what you're thinking: "that's what you said last time about Part 1", and you're right, I think both books, Part 1 and Part 2, can be of great assistance to every ambitious poker tournament players.
When thinking about what books to include in a poker tournament library, the first books that come to mind are the Harrington Series Part 1 and Part 2. These books changed the world of tournament poker. It is since these books came out that many big players have stopped playing Sit & Go's, for example, as now every one knew when it was time to push and when not to.
In order to improve my Live game I would also include a book about poker tells. My number one book in this category is still Mike Caro's Book of Poker Tells. Add to these the two Poker Tournament Formula books by Arnold Snyder and you have, in my opinion, a collection of the best books on tournament poker.

Title: The Poker Tournament Formula 2
Author: Arnold Snyder
Publisher: Cardoza Publishing
ISBN: 1-58042-226-8
Published: 2008
Pages: 496
Contents:
Part I: Principles
1. The Big Secret: Chip Utility
2. Analysing a Tournament's Structure: The Utility Factor
3. Utility odds
Part II: Tools
4. Small Ball vs. Long Ball vs. Utility
5. Shifting Gears
6. Bluffs, Reads, and the Psychology of Theft
7. Attitude: twisting the Knife with a smile
8. Table Image: The Fear Factor
Part III: Strategies
9. The five phases of a poker tournament
10. Phase one: stack building – take their chips while they're napping
11. Phase two: the minefield
12. Phase three: the bubble – a buffet of chip sandwiches
13. Phase four: the money – exploiting the mass relief
14. Phase five: the final table – last chance to screw up
Part IV: For hard core players only
Appendix A: Bankrolling your play
Appendix B: Satellites: are they worth it?
Appendix C: "True M" versus Harrington's M
Impressive content right?
I've really taken a liking to the books by Snyder. Why? Because he isn't just another one of those authors who just repeats what others have said before him. Snyder brings new insights to the game and is not afraid to challenge widespread theories, something that doesn't always go without criticism. It is no secret that Snyder is not the best of friends with other authors such as Malmuth and Sklansky. This is likely to have something to do with Snyder disagreeing with a couple of theories by these two men. Here's and example: Malmuth and Sklansky introduced the theory about "the reverse chip value". In other words: the more chips a player has, the less each single chip is worth. Snyder claims exactly the opposite and states that if a player has more chips, each chip automatically becomes worth more. Why? Because as your stack increases, so do your options. For example, if your stack is big enough, you now have the option to raise for information and to semi-bluff, while with a smaller stack you often don't have the luxury of doing so.
Snyder also doesn't always agree with a couple of things Harrington has to say, for example when it comes to the right time to push. While Harrington recommends a very tight approach, Snyder advises the reader to start being aggressive at a much earlier stage.
This also becomes evident from his thoughts about tournament structures. One example: Most poker books describe the early stages of a tournament as a minefield. Don't do anything fancy, try to survive and only play your premiums. Snyder does not agree with this view. According to Snyder, you should try to accumulate as many chips as possible during the early stages, knowing that most of your opponents are only playing their premium hands, and prepare yourself for the later stages, as it is here where we really have to deal with a minefield due to all the shortstacks. With a large stack you can survive this phase, pick your spots and put the medium stacks under pressure. Chapter 10, Stack Building - "take their chips while they're napping" has definitely had a positive effect on my game. This strategy works especially well on sites with many new player (PartyPoker!!) and on sites with passive players (
Another topic that really caught my eye was the discussion about Small Ball and Long Ball poker. Basically Small Ball poker involves playing many small pots and keeping your risk level at a minimum. Lots of steals with small raises. Long Ball poker is pretty much the opposite. You don't get involved in many pots, but when you do, you do it right, by raising and re-raising your opponents. According to Snyder, a player shouldn't choose between one of these strategy but play a mix of both. Sticking solely to Small Ball poker can be a big leak in someone's game.
All in all I have a very positive opinion about this book. But you don't even have to take my word for it. Here's what the master himself, Doyle Brunson, had to say: "There are few books that substantially increase a players' chances of winning tournaments. This powerful work is one of them. I recommend you get this book."
{id:5333_centre}