PartyPoker Gaurantee a Million Every Month, the GUKPT Main Event is underway and more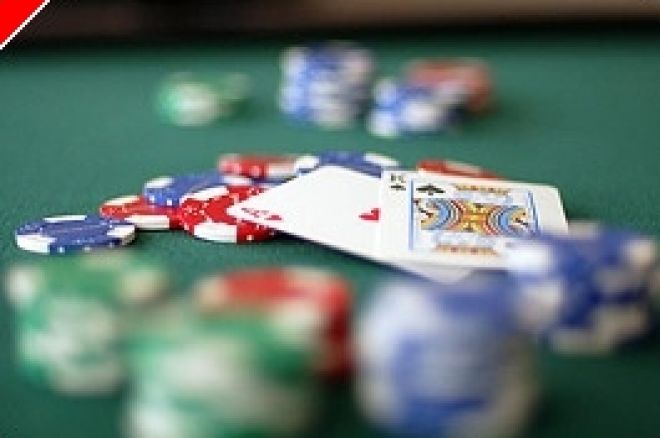 The Western Series of Poker
A short but sweet offering from the Western Poker Club in London, as they host The Western Series of Poker in March. The two no limit hold'em events will have live satellites in the club leading up to the event and preregistration is available on the Westerns website:

Thursday 12th March - 8-00pm £300 freezeout - 8,000 starting chips 30 minute clock
1 DAY EVENT
Friday 13th March - Sunday 15th March
MAIN EVENT £1000 freezeout 20,000 starting chips 120 minute clock
3 DAY EVENT
Day 1 starts at 7-30pm , Days 2 & 3 start at 2-00pm
First two GUKPT Champions Crowned
Normally the results of side events would be circumstantial in a poker news report, but it's a bit different when we are talking about the GUKPT. As we all know, winning a GUKPT side event also qualifies you for the £100,000 Champion of Champions event at the end of the year. Over in Brighton the main event is now underway, but two no limit side events concluded on Wednesday which saw Matt Perrins win the £200 event for £9,210 and Nicholas Heather won the £300 event for an impressive £14,910. Both events had over 140 runners and the two champions will be in the Champion of Champions events in December (Presumably with Marc Goodwin, if last year was anything to go by).
Elsewhere, day 1a finished yesterday of the main event and 106 players played down to 28, with a much bigger turn out expected today. Some big names left in the field already, including Mickey Wernick, Marc Goodwin, Michael Greco and Ian Frazer. The top ten currently look like this, courtesy of Blue Square:
Dinh Doat Le 83075
Ramsey Ajram 77025
Bernard Litman 70850
Priyan De Mel 60425
Kjetil Naess 53175
Jon Omara 49050
Ian Frazer 48750
James Fuller 48300
Jack Powell 42425
Nathan Lee 39950
The Monthly Million at PartyPoker
Party Poker are continuing the trend for MTTs with life changing sums of money at the end of them, as they have announced they will be running a $1 million guaranteed tournament on the 1st Sunday of every month. The Monthly Million begins on the 1st of February, has a championship style blind structure and will have a multitude of satellites to the $640 event. This includes $64+$4 daily satellites with 18 seats guaranteed, a Mega Friday $50+$5 satellite that guarantees 30 seats and Super Satellite Saturday qualifiers with a $32+$3 buy-in and 25 seats guaranteed.
A PartyPoker.com spokesman said: "With $1,000,000 up for grabs in the Monthly Million, the first Sunday of every month is definitely not a day of rest at PartyPoker.com."
In other news, Party Poker recently came out on top in a poll which asked players which site was the easiest to win at (I'm a winning player on Party, so it must be true) – although we don't think you'll have a leg to stand on if you ask for your money back if you don't win the Monthly Million next month.
CryptoLogic Network Moves set for end of Q1
The merger of the CryptoLogic poker network and the Boss Media network has been confirmed to take place by the end of Quarter 1 this year. The Dublin based CryptoLogic has suffered in the traffic rankings for some time now, especially after losing some high profile skins, including Sun Poker and William Hill, to the iPoker network. The move is set to boost liquidity, cut costs and increase the traffic of both networks.
It perhaps couldn't come any sooner for CryptoLogic, after the network has recently lost the Betsafe Poker skin to the OnGame network and PlayBoy Poker have just announced they will be ceasing operating at the end of this month due to poor performance.