NBC Heads Up Freerolls, Poker Regulatory News around the Globe and more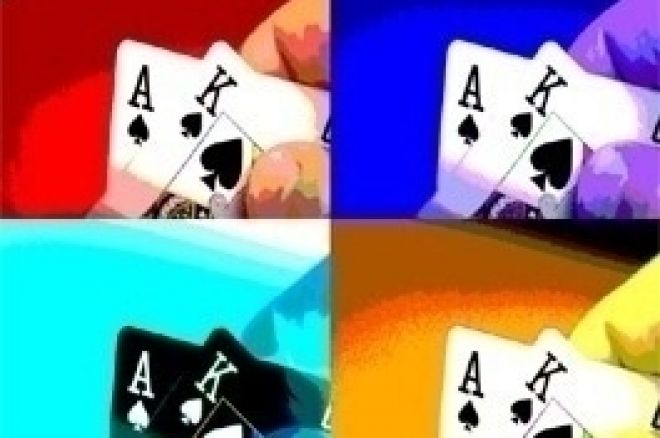 NBC Heads UP Championships Freerolls
One of the most star studded heads up tournaments in the world, NBC's fifth-annual National Heads-Up Poker Championship, guarantees a $500,000 first prize as well as the respect of the entire poker community. Now you can play in the event for free courtesy of Pokerstars.net and FullTilt Poker. The $20,000 high rollers event takes place at Caesars Palace in Vegas on March the 6th to 8th.
Pokerstars.net are giving two seats away on February 22nd for free, but it won't be easy. You have to win a round one freeroll (which are ongoing at the moment daily at 10pm EST) and then come in the top 56 of round 2, held every Saturday at 4pm EST, to make the final. You will then be in line to win one of two $21,000 packages to the Heads Up Championship.
FullTilt Poker also have two free seats to give away in a similar fashion. The site have daily shootout freerolls with weekly round 2 freerolls until February 21st, with a grand final qualifier on February the 22nd to win one of two $22,000 packages.
Positive week for Poker Around the World
In the last week, there have been several potentially positive business and regulatory developments for the poker industries of some countries that have in the past opposed gambling. In Italy poker was once banned but in the final quarter of 2008 it saw poker become legalised (while subject to strict stake maximum rules) and has since seen a massive turnover across a number of poker rooms, estimated at around €260 million.
Spain is another country that is set to regulate online gambling and will be issuing licenses to EU based operators. We have also been hearing amazing news about Gran Scala which is a tourist destination city that is being created in Los Monegros in the province of Aragon in Spain. Set for a 2012 launch, this will be a rival for Las Vegas with 100,000 inhabitants, 65000 jobs, 70 hotels, 5 theme parks and 32 casinos (And presumably, more poker than you can shake a stick at).
Taiwan also look set to repeal a 15 year gambling ban and allow casino development to help boost the tourism industry there. Finally, casino operators in France have been authorised to host poker tournaments at venues outside of the casino itself, as long as they meet security requirements. This could mean that large field poker events could be held at large entertainment venues in France very soon.
More on the durrrr Challenge
As the world and their dog wait eagerly to find out when the durrrr Million Dollar Challenge will take place, we have been easedropping on a podcast recorded by Pokerstars.net Pro Barry Greenstein, who really is the oracle on this challenge it seems, where he revealed that poker pro David Oppenheim is the man that initially accepted the challenge on David Benyamine and Phil Ivey's behalf. Oppenheim knew that both men would be interested and out there names forward, he also is very eager to buy a piece of both of them and Patrik Antonius.
Greenstein and Oppenheim also got into an interesting discussion about staking in cash games at these levels, suggesting that Benyamine would almost certainly be selling percentages of himself but Antonius only sold shares to people he considered lucky. Greenstein also revealed that a lot of the stars we see on High Stakes Poker are often staked by a team of players and few of them are actually playing all their own money.
Though we presume Billionaire Guy Laliberte was playing his own money in the last series.