Win your Vegas Dream at Ladbrokes + more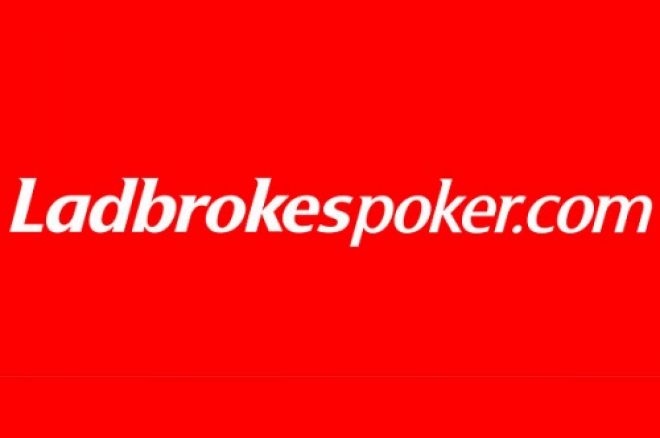 Ladbrokes Offer 'Vegas Dream' Packages
A very different offering from Ladbrokes Poker this year for the WSOP, one which we think might catch on. Rather than offering a main event seat plus expenses to the World Series this year, the top UK poker room are instead offering a unique and much more robust $5000 Vegas Dream Package, which consists of:

1. Seven nights accommodation at Caesars Palace, las Vegas
2. $2,000 expenses
3. Vegas Dream Satellite Bankroll to play three Main Event Satellites in Vegas for 20 Main Event seats - 2 satellites of which are exclusive to Ladbrokes Vegas Dream package holders
4. VIP status in the hottest nightclubs in Vegas
5. Legendary Ladbrokes Poker hospitality
The decision to offer 'Vegas Dream' packages instead of a straight Main Event package, was taken after a Ladbrokes review which identified that the vast majority of WSOP qualifiers leave Vegas each year disappointed. The reality is that only 10% of players actually cash in the Main Event although the majority put in a lot of hours to come away with nothing.
Edward Ihre, MD of Ladbrokes Poker commented: "Our goal this year is to deliver the 'Vegas Dream' to as many of our poker players as possible. Las Vegas is about more than just playing in the WSOP Main Event, there are so many other things to see, do and enjoy. We think we've got the balance just right – our customers will have a great time in Vegas courtesy of us and still have a chance to play live poker against other Laddies players to win one of our Main Event seats. If they win a seat into the Main Event, they can choose to take home the $10,000 or take a long shot at the big one."
This brave new move might get some detraction to begin with, but we are really coming round to the idea. There is so much more to Las Vegas during the World Series of Poker, there are smaller festivals and juicy cash games, as well as shows, fine dining, shopping and nonstop partying. This package is a much better option for anyone wishing to actually have an actual holiday in the Las Vegas sun or sample the real Vegas beyond the main event, while at the same time still offering you three great shots at a main event package (or indeed the cash). I was fortunate enough to be out in Vegas last year with Ladbrokes and the experience was first class, it was like having your own free concierge with you 24/7.
You can win your package the following ways:
Step 1 - Daily Satellites
The $6 daily satellite will see one player qualify for the daily final for every $60 in the prizepool
One in six players will make it through to the daily final in the $10 rebuy.
Step 2 - Daily Final
One person for every $550 in the daily finals prize pool will qualify through to the weekly final
Step 3 - Weekly final
One in ten players in the $550 weekly final will win a Ladbrokes Poker Vegas Dream package.
$400,000 Race at Mansion
It's time to stock up on provisions and tell your friends to see you in a month, because February is a $400,000 Febonanza at Mansion Poker. The shortest month of the year will see the top 300 rakers claim their share of a $400,000 prize pool, which includes $20,000 to the winner and at least $7000 to anyone who makes the top ten, with prizes of at least $750 to the other 290 highest rakers (which is very achievable). You can earn your Mainsion points at the cash tables and will be in line for an amazing $600 Pokernews bonus as well as being eligible for our weekly $500 freerolls at Mansion Poker.
Big week on the Club
It's a busy week for the Sky Poker show The Club, with a number of UK legends gracing Matt Broughton and Dave Compton with their presence. Showing right now and over the weekend you can see multiple TV tournament winner Ian Frazer talking about that hand at the Brighton GUKPT. Then on Friday you can see the boys talking to GUKPT Walsall and World HeadsUp Champion Jeff 'Jaffacake' Kimber, which should be very interesting as he is coming off the back of two major online tournament wins.
Finally on Monday you can see up and coming UK player Karl Mahrenholz talking about the Hit Squads plans for 2009, as well as Dave 'El Blondie' Colclough coming in for a chat about the Irish Poker Championships.
All of which you can see at 8.30pm every night on channel 865 or online when you are playing on the tables at Sky Poker.