John Juanda, One of THE Best - Interview John Juanda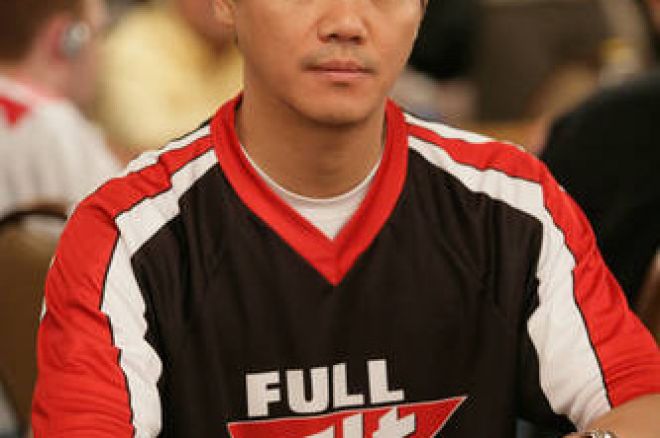 John Juanda was the 2002 tournament Champion of the Year, winning four World Series of Poker titles, and a World Poker Open Championship title. In November 2004 he won the inaugural Professional Poker Tour event at Foxwoods Casino in Connecticut.
In November 2005 he earned nearly $500,000 in Monte Carlo, Monaco after winning the Monte Carlo Millions Consolation tournament, finishing sixth in the Monte Carlo Millions Main Event, and finishing second at "The FullTiltPoker.Net Invitational Live from Monte Carlo."
In January 2006, John Juanda defeated a field including Jeff Lisandro, Mike Sexton, Barry Greenstein, Tony Bloom, Tony G and Phil Ivey to win the AUD1,000,000 ($732,901) first prize in the Crown Australian Poker Championship AUD100,000 speed poker event
John Juanda won the 2008 World Series of Poker Europe £10,000 No Limit Holdem Main Event, earning £868,800 ($1,580,096). A little over a week later, he finished runner-up to Jason Mercier at the European Poker Tour's London £1 Million Showdown, a non-title no limit hold'em event also known as the £20,000 High Roller event, earning £327,000 ($598,770).
Although Juanda has made 6 World Poker Tour final tables, he has never captured a title. He has finished 2nd (Bellagio Season 1), 3rd (WPT Invitational Season 2), 4th (Mirage Season 3), 5th (twice; Aruba Season 3 & Niagara Falls Season 5), and 6th (Bellagio Season 3) at the final tables he has appeared at. He has also finished 7th (Party Poker Cruise Season 2) and 8th (Legends Season 5), just missing two more opportunities at another final table.
As of 2008, his total live tournament winnings exceed $9,300,000.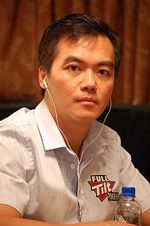 Mel: What's the hardest part about being a public figure, and has it gotten easier over the last couple years?
John : (laughs) First of all, I don't look at myself as a public figure. I'm just someone who loves to play poker and happen to be pretty good at it, so because of that, things have always been about the same for me; I'm just having a good time doing what I love to do.
Mel: How's your affiliation with Full Tilt going?
John: Couldn't have been any better. I mean, Full Tilt has always been a first class organization, and since the day I joined them, they have always treated me with respect and fairness. I am very happy to be associated with them.
Mel: Do you prefer playing live tournament poker or online poker?
John: Definitely live. I think it's much easier to make the transition from online player to live player than the other way around. I started as a live player and to be honest with you, when it comes to online, even after more than 5 years of trying, I still haven't quite 'got it'! (laughs)
Mel: What's your favourite variant of poker?
John: I actually love to play all the different games because they help keep my mind sharp. But, if I could only play one game for the rest of my live, I'd go with no limit hold'em.
Mel: You've now won 4 WSOP Bracelets. Did it feel like just another item to put into the trophy cabinet? Or do you treasure each one?
John: I don't have a trophy cabinet, but I treasure each and every one of them. You see, there's so much luck involved in a poker tournament, that's why there are so many great players who have yet to win a bracelet (such as Patrik Antonius and Gus Hansen to name a few). So for me to have won as many as I did, I feel very blessed and I am truly grateful.
Mel: On the lead up to the final table at WSOP-Europe were there any major break through hands which made you think, that's the hand that got you there?
John: As I just said, there's a lot of luck involved and you need to get really lucky to win a major tournament. Even though I can't really remember the hands right now, I can tell you that they were definitely more than one occasion where the cards broke my way.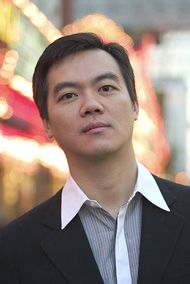 Mel: Where's your favourite live card room to play?
John: Bellagio Casino in Las Vegas.
Mel: Any plans to play any more UK tournaments?
John: I think London is a great city and I'd definitely love to come and play here more often. But at the same time it's such a long trip for me I can only justify playing in the bigger buy in events.
Mel: Have you spent the money yet?
John: Some but not all.
Mel: And also have you recovered from the exhaustion of it all?
John: Of course. When you do something that you really enjoy, you don't feel that much exhaustion so it won't take long to recover.
Mel: Do you think the WSOP-Europe is more prestigious as it's not so flooded with internet qualifiers?
John: Well, if I say its more prestigious right after I've just won it don't you think it'll make me look bad? (laughs). All I can say is it's different. The percentage of good players are definitely higher than lets say the WSOP-ME in Vegas, but at the same time, you don't have to beat as many players.
Mel: Have you any tips for our PokerNews UK readers to our website and magazine?
John: Yes, never stop learning about the game and avoid going on tilt.
[B]John Juanda it has been an honour and a pleasure, and next time you're in the UK mine's a pink champagne. Good look for the future.[/B]