Durrrr Challgenge - Ivey, Benyamine and Antonius accept the Durrrr Challenge + more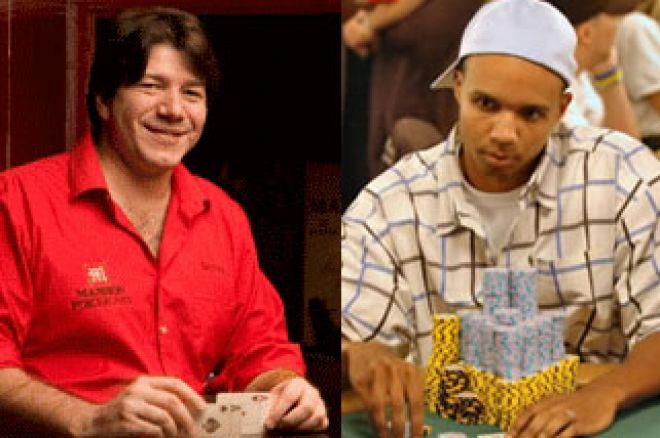 Three Big Names Accept the Durrr Challenge
It didn't take long for the poker elite to take the Million Dollar Challenge issued by young upstart Thomas 'Durrrr' Dwan, and three of the most intimidating names in live and online poker are up for it. Durrrr issued a challenge where he would give 3-1 odds on a $500,000 prop bet that he could beat anyone (Other than Phil Galfond) heads up over 4 simultaneous high stakes tables over 50,000 hands – now it seems David Benyamine, Phil Ivey and Patrik Antonius all beg to differ.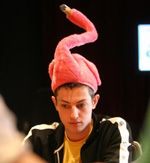 Phil Ivey let the cat out of the bag in a podcast interview with Barry Greenstein, saying that Benyamine will play him first, then Ivey and then Antonius. Whether Durrrr will accept all three men remains to be seen and presumably will be dependent on how the first challenge goes.
"Somebody could go broke" warned Ivey of the challenge over 50,000 hands, predicting that a $10 million downswing could be inevitable for one player at the stakes suggested ($200/$400 or higher per table).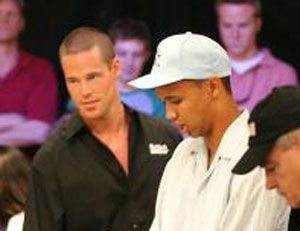 No more details have been revealed about when these matches will take place, how they will be judged or whether durrrr will accept all three challenges. One thing is for sure is that we all really want to see them take place, presumably on Full Tilt Poker, as they might be the most railed online games for years to come.
As a neutral, it would be best to see durrrr defeat Benyamine, purely to keep the challenge going and put pressure on the other players. In reality, Benyamine maybe has the best chance against durrrr because the deciding factor in this challenge is being able to 4-table heads up, something which Ivey admits he will struggle with but would be a walk in the park for 'Degenyamine' who regularly plays half a dozen high stakes tables at once. Likewise, Antonius came from an internet background which suggests he may also be able to adapt to the rules of the challenge.
But let's not forget that Phil Ivey is of course, Phil Ivey, which maybe is the most important factor of all.
Germany win the World Cup of Poker
While the PCA is in full flow, Pokerstars.net have also been hosting the World Cup of Poker, an annual team event where a Team Pokerstars Pro captains a team of online qualifiers. Team GB didn't replicate their Olympic namesake's success, despite being arguably one of the best teams out there, including Vicky Coren, Laurence Houghton, Steven Devlin and Karl Mahrenholz, coming in 5th place. The eventual winners were Team Germany, captained by Jan Heitmann, who took home the $100,000 shared prize.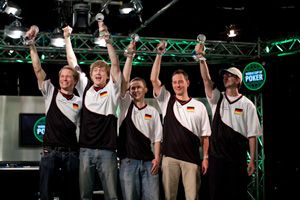 1st - Germany - $100,000
Jan Heitmann (Captain), Georg Geissler, Malte Strothmann, Bastian Wulff, Peter Schmidt.
2nd - Italy - $70,000
Luca Pagano (Captain), Michele Migliore, Pennisi Omar, Valeriano Bilancetti, Fabrizio Villa.
3rd - New Zealand - $50,000
Lee Nelson (Captain), Nicholas Webb, Richard Grace, Wayne Lo, Jordan Bryant.
4th - USA - $30,000
Greg Raymer (Captain), Shaun Deeb, Benjamin Zamani, Jarred Gabin, Bruce Armstrong.
5th - Great Britain - $10,000
Vicky Coren (Captain), Steven Devlin, Laurence Houghton, Derek Morris, Karl Mahrenholz.
6th - Poland - $10,000
Marcin Horecki (Captain), Jerzy Slaby, Pawel Chmiel, Patryk Slusarek, Leszek Krawcynski.
7th - Latvia - $5,000
Krisjanis Jurdzs (Captain), Vjaceslavs Ivanovs, Juris Saicans, Ance Laganovska, Dmitrijs Kurchins.
8th - Mexico - $5,000
JC Alvarado (Captain), David Huber, José Francisco Muñoz Osuna, Antoine Barriere, Jorge Lozano.
9th - Canada - $5,000
Daniel Negreanu (Captain), Blair Maltby, Dennis Hamlyn, Wanda Whitlock, Tammy Bailey.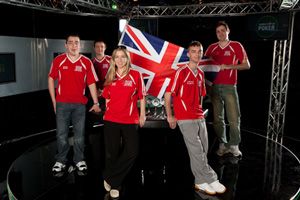 Elsewhere in the Caribbean, the PCA main event completed day 1b yesterday, which saw the total attendance reach a staggering 1,347 players, making a prize pool of over $12 million and will see a first prize of $3 million (Making it only the 10th tournament in history to award that much). The current combined top ten chip counts look like this:
Chris Fernandez — 210,700
Benny Chen — 195,600
Daniel Heimiller — 178,300
Scott Bateson — 177,600
Foued Atigui — 169,700
Eric Liu — 168,500
Brian England — 168,300
Anatoly Gurtovoy — 163,200
Alex Longobardi — 156,500
Christopher Underwood — 155,400
Full Tilt FTOPS XI Announced
More records will surely be broken at the latest instalment of the Full Tilt Online Poker Series XI, the eleventh online festival from Full Tilt. It will run between February 4th and 15th and contains 25 events with $15 million guaranteed. As usual you can qualify for all of them at Full Tilt Poker.
The Full Tilt Online Poker Series XI Schedule:
Event # Date Time Buy-in Game Guarantee
#1 2/4 21:00 ET $200+16 NL Hold'em $1,000,000
#2 2/5 14:00 ET $240+16 PL Omaha/8 Knockout $200,000
#3 2/5 21:00 ET $200+16 Stud $100,000
#4 2/6 14:00 ET $300+22 NL Hold'em 3x Shootout $200,000
#5 2/6 21:00 ET $200+16 Limit Hold'em 6-max $150,000
#6 2/7 14:00 ET $500+35 PL Omaha 6-Max $300,000
#7 2/7 16:00 ET $100+9 NL Hold'em w/ Rebuys $500,000
#8 2/8 14:00 ET $240+16 NL Hold'em Knockout 6-max $600,000
#9 2/8 16:00 ET $500+35 NL Hold'em Heads Up $500,000
#10 2/8 18:00 ET $300+22 NL Hold'em $1,500,000
#11 2/9 14:00 ET $200+16 HA (half PLHE, half PLO) $150,000
#12 2/9 21:00 ET $1,000+60 NL Hold'em Second Chance $1,500,000
#13 2/10 14:00 ET $200+16 NL Hold'em (1R/1A) $300,000
#14 2/10 21:00 ET $500+35 HORSE $300,000
#15 2/10 21:00 ET $200+16 NL Hold'em Turbo 6-max $500,000
#16 2/11 14:00 ET $200+16 Omaha/8 $150,000
#17 2/11 21:00 ET $300+22 NL Hold'em 6-max w/ Rebuys $1,000,000
#18 2/12 14:00 ET $200+16 PL Omaha Heads-Up $100,000
#19 2/12 21:00 ET $300+22 NL Hold'em 4x Shootout 6-max $300,000
#20 2/13 14:00 ET $200+16 NL Hold'em 6-max $400,000
#21 2/13 21:00 ET $300+22 Razz $150,000
#22 2/14 14:00 ET $5,000+200 NL Hold'em (2-Day Event) $2,000,000
#23 2/14 16:00 ET $100+9 PL Omaha w/ Rebuys $350,000
#24 2/15 14:00 ET $120+9 NL Hold'em Knockout $750,000
#25 2/15 18:00 ET $500+35 NL Hold'em (Main Event) $2,500,000