European Poker Awards Tonight, Antonius crushes durrrr online and much more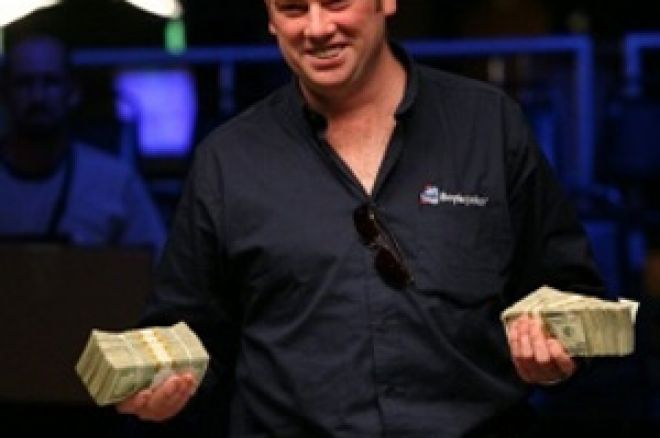 European Poker Awards Tonight
First of we wanted to remind you that the European Poker Awards takes place tonight at the Aviation Club in Paris. Plenty of UK players/staff are in contention for awards, including Neil Channing, Marty Smyth, Simon Trumper and GUKPT tour manager Jonathan Raab. Check back in with us very soon for all the results and here are the categories:
Rookie of the Year:
Stephen Chidwick (England)
Ivan Demidov (Russia)
Davidi Kitai (Belgium)
Jesper Hougard (Denmark)
Sebastian Ruthenberg (Germany)
Alexander Kostritsyn (Russia)
Peter Eastgate (Denmark)
Best Tournament Performance:
Neil Channing (England)
Bertrand 'Elky' Grospelier (France)
David Benyamine (France)
Marty Smyth (Ireland)
Jesper Hougard (Denmark)
Sebastian Ruthenberg (Germany)
Peter Eastgate (Denmark)
Player of the Year:
Bertrand 'Elky' Grospelier (France)
David Benyamine (France)
Andreas Krause (Germany)
Marty Smyth (Northern Ireland)
Neil Channing (England)
Europe's Leading Lady:
Sandra Naujoks (Germany)
Isabelle Mercier (France)
Kara Scott (England)
Annette Obrestad (Norway)
Svetlana Gromenkova (Russia)
Casino Staff Person of the Year:
Thomas Kremser (Austria)
Sylvie Berlanger (Spain)
Jonathan Raab (England)
Simon Trumper (England)
Madeleine Harper (England)
Rob Gardner Award for Innovation:
Rob Yong (England)
Poker Stars Team: Francine Watson/Conrad Brunner/Mad Harper (England)
Gene Gioia (USA)
Jonathan Raab(England)
£1 Million Guaranteed Poker Grand Slam at Dusk Till Dawn
Very exciting news from the UK's premier poker venue, as Dusk Till Dawn will be hosting three deep stack events which will guarantee a combined prize pool of £1 million. DTD have not only doubled the guarantee of their £300 monthly 3-2-1 event to £50,000 it also has ranking status, so these new events will surely attract some big names. All of them have a structure that mirror a major world poker event for a fraction of the buy-in and presumably will have some serious side events running alongside them.
" The Main Event "
27th to 31st May ( 5 day event ) Cap 405
£1000 + £75
20,000 chips 2 hour clock
Same structure as the $10,000 WSOP
£250,000 Guaranteed
" The Monte Carlo "
23rd to 27th September ( 5 day event ) Cap 405
£1000 + £75
15,000 chips 90 minute clock
Same structure as the €10,000 EPT Grand Final
" The Bellagio "
16th to 20th December ( 5 day event ) Cap 405
£2000 + £150
50,000 chips 90 minute clock
Same structure as the $25,000 WPT Grand Final
Antonius destroys Dwan for over a Million
One thing that might make Thomas 'Durrrr' Dwan think again about his much publicised Million Dollar Challenge is an online session he played this week against potential challenger Patrik Antonius. On Tuesday the two clashed at the big $500/$1000 PLO and No Limit Hold'em tables on FullTilt Poker and Antonius took three $500k pots from Durrrr across the two tables, leaving Dwan down for over $1 million.
The first big pot was at the hold'em tables where Antonius made a big call with K-7 of hearts on a Q-5-K-6-5 board when Durrrr pushed all in on the river with 8-9 of clubs for a missed club draw, winning Antonius a $562k pot. Next up Antonius takes down a $508k pot in PLO when both men turned big combo draws, when Patrik's top two pair and king high flush draw held against the bottom two pair and baby flush draw of Durrrr. Finally in hold'em, all the money went in the middle on a Q-4-6-J turn with Durrrr holding AQ against the dominating pocket aces of Antonius, scooping a $498k pot for Antonius.
So even before the challenge has started it looks like round one to Antonius, who surely wants to get this challenge started sooner rather than later. Durrrr has always been able to bounce back from swings like this, but with the added pressure of his challenge, this is yet another interesting twist in what will surely be the story of the year.
Titmuss hopes her Chips are Good Enough for Celebs
The line between the poker world and the celebrity world is becoming increasingly blurred. First of all the celebrities came to poker, stars such as Steve Davis, Teddy Sherringham, Boris Becker, James Woods and Shannon Elizabeth all establishing themselves as serious players. More recently, the poker players are infiltrating the celebrity world, Phil Hellmuth and Daniel Negreanu are just as used to signing autographs as any singer or actor, Annie Duke is now a contestant on the Celebrity Apprentice, Jean-Robert Bellande was on Celebrity Survivor and the Devilfish was on Celerity Darts.
Now TV star, poker enthusiast and friend of UK Pokernews Abi Titmuss can be seen this week on channel 4s Celebrity Come Dine With Me. The Ladbrokes Poker sponsored glamour girl can be seen hosting dinner parties and sharing with fellow celebrities her experiences of playing in the WSOP (Where she was pictured here playing with Ben Affleck), the Ladbrokes Poker European Ladies Championship and of course the Ladbrokes Poker Million. This writer managed to avoid making a top pair pun last time we spoke with Titmuss, but couldn't resist the the chips pun (above) this time round.
You can join Abi and the rest of Team Ladbrokes Poker in Vegas during the WSOP this year by winning one of their Las Vegas Dream packages, satellites for which are running now. Qualifying on Ladbrokes Poker worked out quite well for one player last year, Main Event Champion Peter Eastgate who pocketed $9 million.