Change of Venue for the European Deepstack Championships + more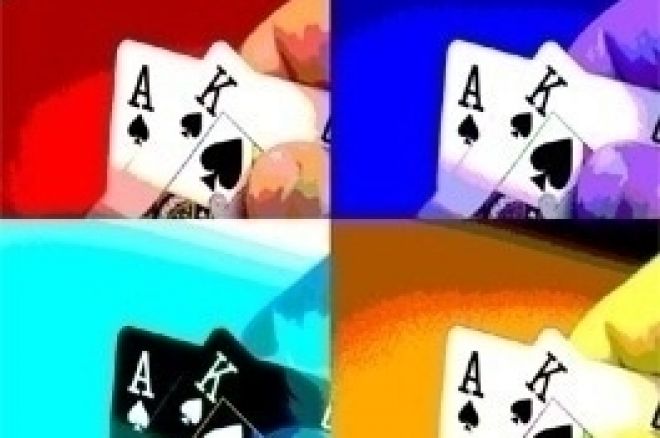 New Venue for the European Deepstack Championships
The European Deepstack Poker Championships in Dublin next month have had to change venue. Instead of the Green Isle Hotel, they will now take place at the Red Cow Hotel, which is just a mile down the road. The dates still remain the same (5th to 8th of February) and the Green Isle Hotel has confirmed they will refund any bookings if anyone wishes to change hotel. For legal reasons, the tournament organisers cannot divulge exactly why the venue has had to change.
Just to remind you, the European Deepstack Championships has a €1650 main event and has the deepest structure you are ever likely to see. With 50,000 starting chips everyone starts with a staggering 1000 big blinds. This writer will be there next month, which I am sure is enough added value to tempt you all to make the short plane ride over.
Ladbrokes Easter Rendezvous
Ladbrokes Poker will be staging the very first Ladbrokes Easter Rendezvous Festival to be held at the Rendezvous Casino in Brighton. The Casino is located on the fantastic Brighton Marina which means that this is really going to be a bank holiday jolly you want to be a part of. The week long festival starts on the 6th of April to the 13th and has a £100,000 guranteed main event (£550 buy in).
Ladbrokes Poker are adding some fantastic value to this event, including
• Ladbrokes are adding five $5,000 Vegas Dream Packages to the Main Event.
• Ladbrokes are adding three €1,000 Ladbrokes.com Irish Poker Festival Packages to side events.
• Players who qualify for the Main Event at Ladbrokes will also have a £50 bounty placed on them, which can only be won by other Ladbrokes qualifiers.
• Upgraded packages for first five package winners.
You can win your $1500 package to this event on Ladbrokes Poker, which includes $600 for travel expenses. You can buy in directly to the weekly $165 feeder or via a number of daily qualifiers as cheap as $1. For more details go to Ladbrokes Poker.
European Open seats available in the PartyPoker Store
Next month is the start of the Party Poker European Open, one of the hottest TV tournaments in the world. The famous 72 runner $7,000 buy-in event takes place in London from the 6-13 February 2009. Already amongst the confirmed entries are Ian Frazer, Surinder Sunar, James Akenhead, Padraig Parkinson, Julian Thew, Donnacha O'Dea, Sam Trickett, Marc Goodwin, Thomas Bihl, Robin Keston, Barny Boatman, Neil Channing, Roberto Romanello and UK Open champion Michael Keiner.
The Matchroom Sport organized tournament features 12 six seat heats and two six seat turbo runner-up heats. There will be two seven seat semi finals and one six seat final. The top three players in each of the semi-finals take their chip stacks through to the final. The total prize pool is $504,000 with first place scooping $200,000.
Now the only way to get a seat is to buy it for 75,000 Party Points in the Party Poker loyalty store. A limited number of seats were held back to give loyal players a chance to emulate former winners like Liam Flood, Ian Frazer and last year's winner Nick Slade.
Eddie Hearn, Director of Matchroom Sport said: "Seats for this event were sold out in record time and we are excited to welcome a stellar field to London in February."
A PartyPoker.com spokesman said: "A seat at the PartyPoker.com European Open V is attractive - it comes with guaranteed television coverage in countries all over the world. The only way to get a seat now is to quickly secure one of those we have in the online store."