Poker Staking Website ChipMeUp Acquired by PokerNews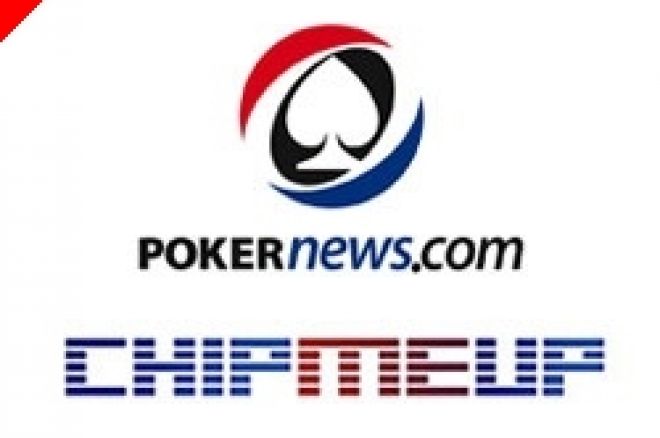 Poker Staking Website ChipMeUp Acquired by PokerNews
ChipMeUp (www.chipmeup.com) is a website dedicated to staking people. PokerNews has just bought the company and is marking the occasion with a very nice satellite opportunity. Players will be able to sell shares of themselves in every recognized brick and mortar or online event in the world. Even prestigious events such as the Aussie Millions 2009 and the WSOP will be available for staking.
ChipMeUp can be compared to eBay, as members may join up for free and create a profile. There is also a feedback system in place to display reputation information and make sure all stakers receive any shares they win money one. The community at ChipMeUp will only consist of upstanding members enabling such a system to work legitimately.
Tony G, the man himself will be selling shares of himself in the upcoming Aussie Millions tournament. Head on over to ChipMeUp.com to see what kind of site it is. ChipMeUp is a very interesting concept and has already had great success. It is our honour to bring all of our great community assets to the fold.
In celebration to this merger 888 Poker and PokerNews are hosting an exciting satellite to our players that will send someone to Australia for the upcoming Aussie Millions. The package is worth $12,500 and includes entry to the main event, hotel accommodations and cash for travelling expenses. The most important thing to realize here however is that the winner of this will only be playing for 50% of themselves. The other 50% will be awarded to the 2-18th place finishers in the satellite on 888 Poker. This also means that if you finish between 2-18th in the satellite, you will win a piece of the person going to play in the Aussie Millions.
This Satellite will be on January 6th at 20:00 GMT and will have a buy-in of $110. The winner will win the $12,500 Aussie Millions Package and any remaining money in the prize pool will be distributed as per the usual payout structure unless there is enough money for more than one package, wherein a second package maybe awarded at 888 poker and PokerNews discretion.
The 2nd-18th %'s will be awarded as follows:
2nd place 12%
3rd place 8%
4th place 6%
5th place 5%
6th place 4%
7th place 3%
8th place 2%
9th place 1%
10th place 1%
11th place 1%
12th place 1%
13th place 1%
14th place 1%
15th place 1%
16th place 1%
17th place 1%
18th place 1%
This tournament is open to any player that has signed up to 888 Poker. If you are a 888 player but signed up through other means, then please send your username to PR@pokernews.com before January 3rd 23:59.
Please note: this tournament has a 40 player minimum to get started. The winner must use the package, or else all claim is forfeit.