PokerNews Newest Acquisitions ChipMeUp Provides More Ways to Play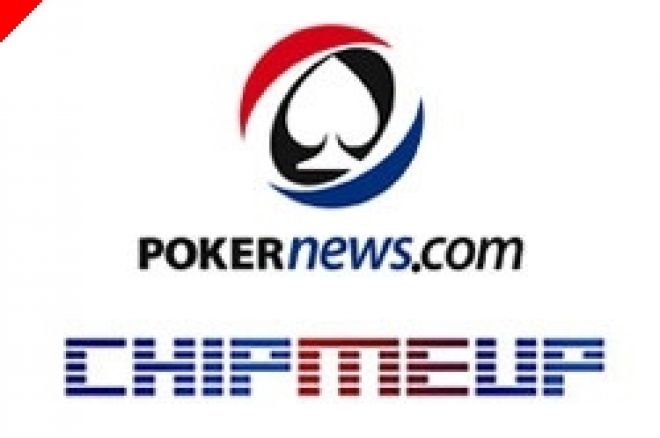 The excitement at PokerNews HQ over the acquisition of ChipMeUp is no small deal. This amazing site is sending people to tournaments all over the world!
During the recent 888-poker Aussie Millions Qualifier that went down on ChipMeUp a man from the UK took down the $12.5k prize package! Congrats go out to Luke "Resteal" Abolins who outlasted the field and ended up down under.
The package Luke won had him playing for 50% of himself, with the remaining 50% going to the investors via ChipMeUp. In this satellite all of the top finishers won a % of Luke, a process in which Luke explained as: "I liked the fact that there was a consolation for other finishers as it can be very frustrating to play for hours, bust out of these satellites and get nothing, it stopped me from tilting at all as I was not just playing for myself but for a bunch of other players which included a couple of friends… The fact that I would only receive 50% of my winnings also helped me stay focused on trying to win the tournament and not just make the money, which is an extremely important concept in tournament poker."
Overall in the Aussie Millions, Luke narrowly missed the cash, busting out in 79th place in a 681 person field. All in all it was a great experience for Luke, "Despite just missing out on cashing, I thoroughly enjoyed playing the event, I gained a tonne of experience and learn a lot every time I play a big tournament which puts me in better stead for the next event."
For future exciting promotions or just straight up backing deals, head over to ChipMeUp today! Why not even take a piece of Luke in his next event..? ChipMeUp is awesome!