Phil Ivey the biggest winner on Full Tilt in 2008, Poker in the Olympics and more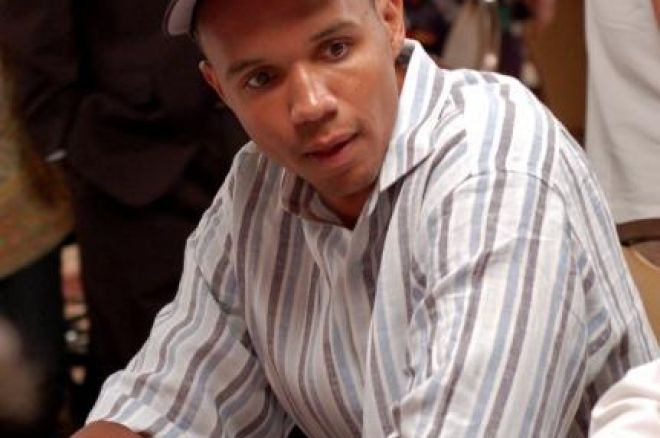 APAT announce Season 3
After a sterling season 2 which saw events in Vegas, a team event, non hold'em championships and even a pro-am event, the Amateur Poker Association & Tour have unveiled details of their 2009 season. The tour will continue to be sponsored by Blue Square and will now include an Online National Championship series and National League, in addition to a complete schedule of live National Amateur Championship tournaments.
Once again, the tour will feature a World Amateur Championship event with Omaha and Horse side events and a 3 day no limit hold'em event, as well as a Team Championship in November. Eleven National Championship events will be held in Season Three, starting with the United Kingdom Amateur Poker Championship at Grosvenor Casino, Walsall, on February 7th & 8th and like all events will be £75, with 10,000 starting chips and a 45 minute clock.
There will also be an Online National Championship event on the 10th of this month on Blue Square and an online National Championship. For more details go to the APAT website.
The Mouth to pen a book?
Mike 'the Mouth' Matusow has revealed he is planning on releasing two books in 2009, one of them being an autobiography on his life and the other being a guide to playing tournament poker. Poker books are like are like mud in a field these days, but these two offerings would probably be welcome additions on any book shelf. Mike's colourful life is almost as colourful as his language, which would make them an entertaining read and we often forget that when he isn't bragging about it, he is actually one of the greatest tournament players of all time. We look forward to hearing more from Mike 'The Pen' Matusow.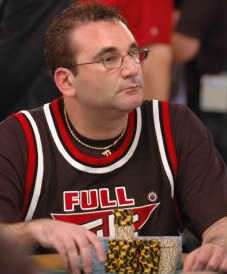 Poker in the Olympics?
UK gaming company CircusCasino have announced they are trying to add poker as an exhibition sport for the 2012 Olympics and achieve full medal status in time for the 2016 Olympics. This came after the Advertising Standards Agency (ASA) in the UK announced that poker could be advertised as a sport. Bridge and Chess are both officially recognised as sports by the International Committee, which is a glimmer of hope for the game, however there are a great number of sports such as men's baseball, cricket and women's softball are expected to take precedence in their attempts to be recognised as Olympic sports first.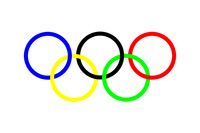 Is poker a sport? Not really, though it is probably the closest thing to a sport without actually being one. Will poker get recognised as an Olympic sport? No, probably not, we are a very long way off that. Should we get behind this campaign? Absolutely, poker is really in a state of fragility at the moment with scandals and regulatory issues in almost every country in the World; anything that can help legitimise poker as a game of skill within such a high profile body such as the Olympics can only be a good thing.
The big winners and losers in 2008 on Full Tilt
We mentioned yesterday that the nosebleed tables at Full Tilt Poker must surely be less than a year away from a $1 million pot and now we have news on the big winners and losers from the biggest online games of 2008. Rather unsurprisingly, Phil Ivey is the biggest winner on the site, with over $7.5 million in winnings across all the biggest games online and every popular discipline of cash poker. Right behind him are Phil 'OMGClayAitken' Galfond and Thomas 'Durrrr' Dwan on just under $7 million and just over $5 million respectively.
David Benyamine and Patrik Antonius also made the top ten and a big result for the UK, as Richard 'CHUFTY' Ashby also broke into the top ten, with $2.36 million for his year at the big PLO tables.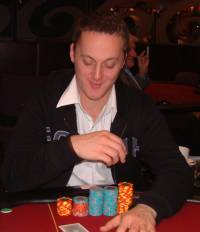 Big Winners 2008
Phil Ivey +$7,54 million
OMGClayAiken +$6,97 million
durrrr +$5,36 million
Urindanger +$3,68 million
trex313 +$3,45 million
David Benyamine +$2,93 million
howisitfeellike +$2,66 million
CHUFTY +$2,36 million
La Key U +$2,14 million
Patrik Antonius +$1,90 million

The top ten biggest losers list is very intriguing indeed, as 5 of the accounts are rumoured to belong to the same person, billionaire Guy Laliberte. Over $17 million has been lost from the accounts named 'lady marmalade', 'patatino', 'elmariachimacho', 'Bleachbum' and 'noataima' and $24.8 million lost the year before it. Laliberte seems to be single handedly fuelling the high stakes games online and in many ways he is a bit of an unsung hero of Full Tilt Poker.
Big Losers 2008
lady marmelade -$6.6 million
patatino -$4.32 million
elmariachimacho -$4.16 million
Bleachbum -$1.09 million
SteveSung -$1.01 million
PostFlopAction -$999k
noataima -$990k
John Juanda -$988k
MSampoerna -$945k
ahtata -$926k