Zosoz Poker Closes Down - Festive Credit Crunch Buster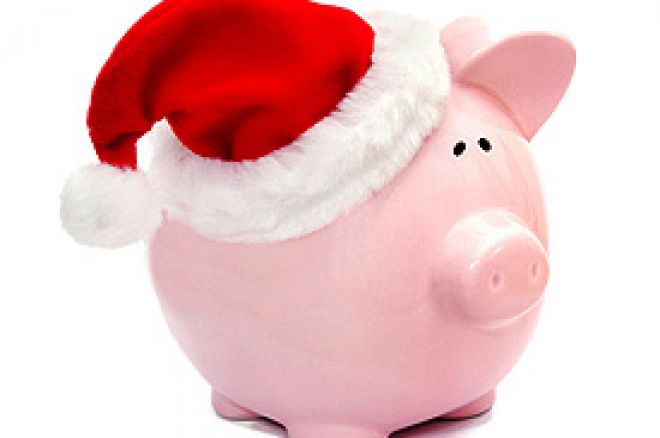 With just a few days to go until we pull our crackers and argue with our families, there is news of another poker room closing during the credit crunch. Zosoz had only been open two months and offered 'free poker' to the US that technically wasn't gambling, because customers paid a 'subscription fee' instead of wagering their own money. No reason was given for the closure, though we would speculate it simply wasn't doing enough business while Americans still have access to real money poker rooms.
But we don't want to depress you at this time of year, because this really is the best time to be playing poker. Everyone is festive, full of booze and has plenty of time off work. You'll notice the games are a little looser and there are lots of nuggets of value out there if you look for it.
Full Tilt Poker, for example, have got lots of added value festive treats on offer. Between the 21st of December until the 1st of January, their 'Happy Hours' where players earn double Full Tilt Points will actually earn you triple the points. When you consider these points can be redeemed for gifts, Electronic items and even tournament entries, it's a good reason to grind at Full Tilt Poker.. You can use those FTPs to buy into the Holiday $100k on December 28th, a freeroll with a $100,000 prize pool.
Don't forget that is you sign up to Full Tilt Poker. with Pokernews and earn just 200 Full Tilt Points, you will be eligible for loads of freerolls, including four free seats to the Pokernews Alpine Cup.
The best value MTT anyhere during the festive period, however, has to be the $11 world record attempt at Pokerstars.net. To remind you, up to 35,000 people will enter this event with $150,000 added to the prize pool by Stars, which means for a measly $11 you could win a small fortune to make the best possible start to 2009. The event takes place at Pokerstars.net on December 28th.
Here at Pokernews we have an amazing selection of freerolls during the festive period, including 12 days of freerolls to the 888 Poker $100k Guaranteed. We have also have daily freerolls at a number of great poker rooms, including more Alpine Cup Giveaways, Aussie Millions Freerolls and regular weekly $500 freerolls courtesy of our good friends at Mansion Poker.
If you fancy a bit of live poker then the Circus Poker festivals we told you about this week are the best value, because there is money added to the prize pool as well as reduced rake for anyone who buys in online. But going to a live card room full stop is a great idea right now because the games will much more likely involve a bit of alcohol.
Obviously now is not a time to go sticking your life savings on a poker table, what with a credit crunch and an equally pinching Christmas time, but if you have the cash then its a good time to get down to the tables because the action is going to be a lot faster and looser than usual. If you don't have the cash then treat yourself to some superb freeroll action courtesy of Pokernews.