The Wynn, Las Vegas - UK PokerNews Review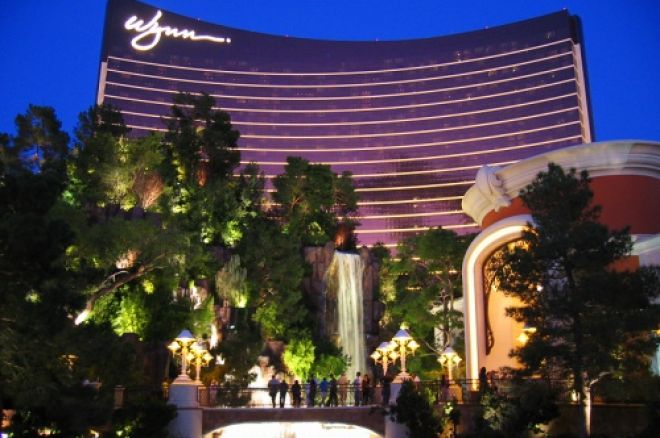 The Wynn is a stunning looking building on "the strip". The inside lives up to the outside expectations by providing stunning elegance and opulence in one package.
As you head towards The Wynn's poker room there is a sense that you are heading towards somewhere very special. This was underlined on my visit to this wonderful building by passing poker superstar Daniel Negreanu, merrily chatting away by the cashier to a friend, as I walked by.
There is a great sense of friendliness in the poker room itself. There are obviously plenty of locals frequenting the place and some of these guys probably sport fins on their backs! However, as with most card rooms on the strip, you can expect a good influx of tourists that provide a splendid mix of skill levels in most of the lower to medium stakes games.
High ceilings and a no-smoking atmosphere add to the comfort of this poker room and, although there is a cosy feeling to the place, the tables are far enough apart to offer ample space for all players. With approx' 30 tables in this poker room there are enough seats even at the most popular times of the day and night.
Game stakes are varied. No limit fans can choose from $1/$2, $2/$5 and $5/$10 games. Limit hold'em players can enjoy the action from $4/$8 up to $40/$80.
Staff and dealers appear to be on some kind of "friendliness bonus". Every casino employee I met and spoke to in the card room were both friendly (almost overly so!) and very professional. This superb treatment of players could be the benchmark for other Las Vegas poker rooms to follow.
If you're looking for a friendly game of poker in Las Vegas in a high class poker room then be sure to check in at The Wynn. Who knows! You may bump into Daniel Negreanu.