Win Tikay for a night at Sky Poker, Chino wins WPT title and more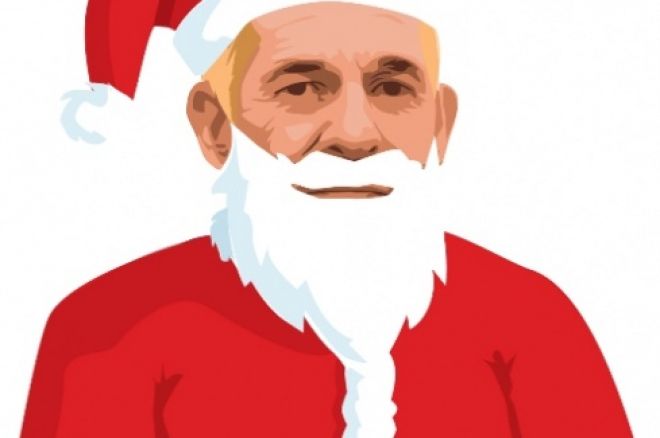 Christmas Tikay Giveaway at Sky Poker
Sky Poker are upping the ante this Christmas with an expanded version of their popular tournament and show Bounty Hunter and an amazing tournament where you can actually win Tony 'Tikay' Kendall for a night.
The Christmas Tikay Giveaway will see players fight it out to win the grand prize of verteran poker analyst Tony Kendall to visit the winner's house to host a home game. The Christmas Tikay Giveaway will air on the live edition of Sky Poker's nightly tournament, The Open, at 9.00 pm on Saturday 27th December. The hosts will be Norman Pace and Tikay himself.
Tonight the Bounty Hunter Christmas Blowout will feature 13 Sky Poker presenters with bounties on their heads in a 700 capacity tournament. Richard Orford, Matt Broughton and Michelle Orpe are amongst the bounties in the tournament tonight at 9.00pm.
Finally Sky Poker players will also be able to boost the number of Sky Poker points they earn over the Christmas period. From Wednesday 24th to Saturday 27th December players who play cash tables on two separate days will have their December cash for points bonus boosted by ten per cent. All a good reason to stick with Sky Poker this Yuletide.
Rheem Redeemed at the WPT
Maybe the final table delay wasn't a bad idea at all, because it clearly has been bringing out the best of some of the November 9. Peter Eastgate has already proven he is no fluke by an excellent performance at the PartyPoker Premier League and Ivan Demidov made a bit of history when he made the WSOPE final earlier this year. Now David 'Chino' Rheem has really vindicated his final table appearance by winning the WPT Doyle Brunson Classic.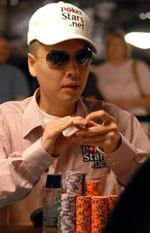 Rheem had a terrible time at the WSOP final table, busting out 7th when his AK was outdrawn by the AQ of Peter Eastgate. This is often the last we ever see of a WSOP final table maker in the modern era, but last week Rheem navigated his way through an incredibly tough field and a top class final table at the Bellagio to win his first major title. Hoyt Corkins, Evan McNiff, Steve Sung and Amnon Filippi all had to play second fiddle to Rheem, who defeated Justin Young heads up with pocket kings against the Q-5 of Young on a Q-8-3 flop, which didn't improve. The win has really launched Chino onto the world stage and many believe it was a long time coming, as he has made several high profile final tables in the past.
Final Table Payouts
David "Chino" Rheem - $1,540,000
Justin Young - $937,000
Evan McNiff – $540,000
Steve Sung - $397,000
Amnon Filippi - $288,000
Hoyt Corkins - $216,000
High Stakes Poker to air March 1st
Filming finished over the weekend and the 5th season of High Stakes Poker will be aired on March the 1st in the States on GSN. Which means for the rest of us, the greatest poker show in the World will be available on YouTube a few hours later. The show will include for the first time Thomas 'Durrrr' Dwan, Peter Eastgate and Simpsons co-creator Sam Simon. As usual, Gabe Kaplan and AJ Benza will provide colour commentary over the 13 episodes of the show.
German Police seizing Internet Gambling Domains
It seems that Germany might be taking a leaf out of Kentucky's book, with the news that another 'net neutrality' dispute is about to emerge. Reports have suggested that German politician Juergen Buessow has got two German gambling domains transferred to the government by court order. The domains are bet3000.com and tippen4you.com, the former is a sportsbook and the latter an information portal.
Bet3000 has been given back to the original owners, but tippen4you is still under government control. Nothing further has emerged from these reports but we will bring you more from the continuing struggles online gambling has on the International stage as we get it.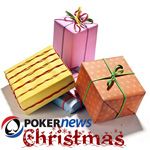 EU approves cut rate Business Tax for Gibraltar
Better news for online gambling operators who are based in Gibraltar. The European Union have ruled in favour of a corporate tax rate of just 15% of profits on offshore companies. This makes Gibraltar a very attractive business destination for online gaming operators. PartyGaming, 888 Holdings and Mansion are amongst the notable poker rooms that currently reside in Gibraltar and it's estimated that around 12% of the entire workforce in Gibraltar work in the online gaming industry.