Alan Vinson wins GCBPT Grand Final, Luke Marsh wins DTD Anniversary Cup and more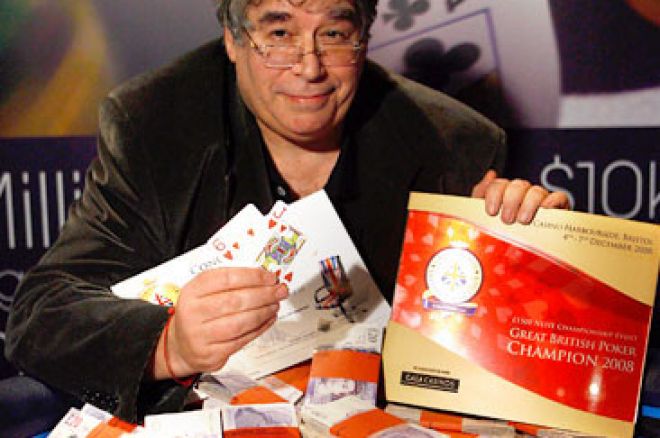 Alan Vinson wins Gala Coral British Poker Tour Grand Final
The 'Peoples Poker Tour' came to an end for the year in Bristol this weekend, as the pros all lined up for the Gala Coral Great British Poker Tour Grand Final. A host of big names and all the previous champions made it down to the Harbourside Casino for the £1,500 main event, which had 177 runners. Well known pro Alan Vinson came to the table with the chip lead and never relinquished it, as he defeated a table that included Dave 'El Blondie' Colclough to capture his first major title. Vinson is on fine form, having also made the final table of the GUKPT Blackpool final last month, and the Vic regular went one better last night in Bristol.
Hats off have to go to his heads up opponent Rob Akery, who amazingly came 2nd in this event last year (losing to Joe Beevers) – we are not sure if anyone has ever come 2nd in the same event two years in a row but it really does deserve credit and he must be left wondering what he can do to win this event. As usual, on top of the money there was the added value we have come to expect from such a fantastic tour, and WSOP, Aussie Millions and EPT packages were awarded to the final three players.
Final Table Payouts
1 Alan Vinson £83,000 + WSOP 2009 package
2 Rob Akery £52,000 + Aussie Millions 2009 package
3 Richard Haile £34,000 + EPT package
4 Sze Ching Nui £20,000
5 Dave Colclough £14,000
6 Dave Maudlin £9,300
7 Michael Punn £7,700
8 Michael Fletcher £6,400
9 Hieu Tran £5,300

Luke Marsh wins Dusk Till Dawn Anniversary Cup
An amazing 185 players turned out for the £1000+£60 main event with a WSOP style blind structure and it would take 3 days for them to find themselves in the money, and a very long 4th day to crown a winner. It was a gruelling affair for almost all the players concerned, other than one visiting Italian player who managed to get all of his 20,000 stack in the middle with pocket eights on the first level of day one, the only really early bustee. That said, there were some crazy hands at times, including a set over set over set confrontation on day 1.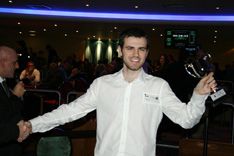 The final table included EPT runner up Cristiano Blanco, in-form local Nichiei Hicks, online players David Jones and John Eames and BadBeat part owner Trevor Reardon. But it was lesser known players Billy Defty and Luke Marsh who would outlast them all, making the heads up match which saw Marsh hold an almost 10-1 chip lead over his rival. Normally this would be a lost cause for Defty, but the structure was so good that it wasn't and a deal was struck and shortly after Luke Marsh, a professional heads up poker player, outdrew the turned straight of Defty on the river when the board brought a third jack to go with his pair of queens (KQ). Luke Marsh became the inaugural DTD Anniversary Cup winner, taking home £55,286.
Picture courtesy of Blondepoker
Marc Goodwin is the GUKPT Player of the Year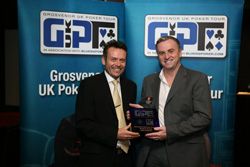 We have been excitingly spurting it out for a few weeks now in advance, but it is official, Marc Goodwin is the GUKPT Player of the Year. He faced some late challenges from Jeff Kimber and Sam Trickett, but the Champion of Champions event also counted towards the result and that saw him win by over 120 points when he came in third place of that event. Goodwin wins £10,000 for this title and we eagerly await the end of the year European Rankings, which we think he has a real shot of winning too as a direct result.
Picture Courtesy of Blue Square
Martin Rowe wins APPT Sydney Grand Final
For the second year in a row, a local amateur has won the Pokerstars.net Asian Pacific Poker Tour Grand Final at the Star City Casino in Sydney, Australia. Martin Rowe became $1 million better off after beating 476 other hopefuls in the massive 5 day event. Peter Eastgate, Joe Hachem and Chris Moneymaker were amongst the star studded field competing for a $2.8 million prize pool.
"I cannot believe I have won tonight. I felt on edge but not out of control the entire tournament and now to have the title I am just ecstatic – this will be life changing for my family" said the father of (almost) two, who was cheered on by a packed rail of friends and family last night.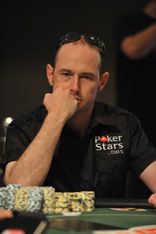 "It is fantastic to see an Australian champion in the APPT Grand Final for the second year in a row. Amongst a great international lineup it represents the calibre of poker in this country," commented APPT President Jeffrey Haas. Season 3 of the APPT will be announced very soon:
Final Table Payouts
1. Martin Rowe AUD 1,000,000
2. Jason Gray AUD 476,000
3. Tony Basile AUD 266,000
4. Antonio Fazzolari AUD 182,000
5. Timothy English AUD 140,000
6. Frank Saffioti AUD 100,800
7. Daniel Kowalski AUD 72,800
8. Hai Bo Chu AUD 53,200
9. Tom Rafferty AUD 39,200