UK Legends of Poker: Julian Gardner

Barry Carter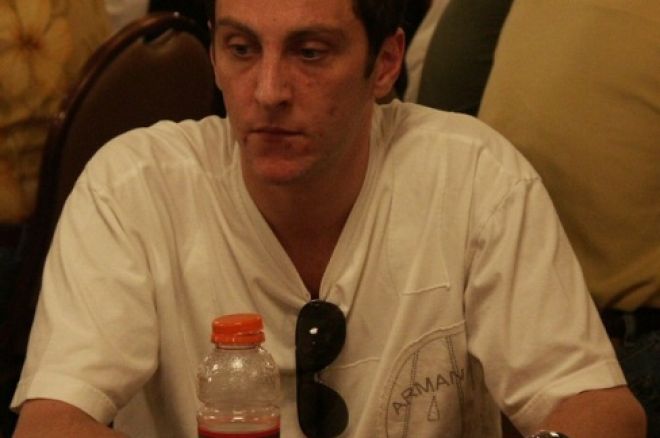 This week's edition of UK Legends of poker has a distinctly World Series feel to it, as it features a man who really should have won the big one. Julian Gardner from Manchester came 2nd in the 2002 Main Event and nearly became the youngest ever main event champion ever at the age of 24, had Robert Varkonyi not stood in his way.
Gardner's story resembled that of many old school pros like Phil Ivey, sneaking into casinos at the age of 15, by the time he was 20 he had won 10 tournaments and by the time he was 21 he had made 25 final tables. He was one of the youngest players ever to appear on the early seasons of Late Night Poker and it is hard to believe he has only just started his 30s, he has been on the scene for so long.
Prior to his big finish in the WSOP, Gardner had been tearing up the European circuit, with some major cashes in Ireland, Germany, Austria, France and Russia. He has also won events in the Masters Classic in Amsterdam, Slovenia, Germany and France, as well is an in the UK. His results come in a variety of disciplines, including limit games, stud and PLO.
Since his final table appearance at the World Series Main Event, Julian remains a dominating presence in Vegas. He is well respected amongst his peers for always making a really good account of himself and going deep in World Series events. He has not only cashed three more times in the main event, he has cashed every year at the series since and made one other final table.
Gardner also has some pedigree in the television tournament format. He was part of the Great Britain team that won the Poker Nations Cup in 2006 and came third in the Poker Million a few years ago, which was won by Joe Beevers. He also proved what a consummate professional he was by knocking his girlfriend Kerry Clarke out of the 2005 UK Open.
More recently Julian has signed with Full Tilt Poker software in a bid to add to his $2.4 million in tournament winnings and co-authored the book The Secrets of Online Power Poker.