Pokerstars Smash World Records in Landmark Weekend and much more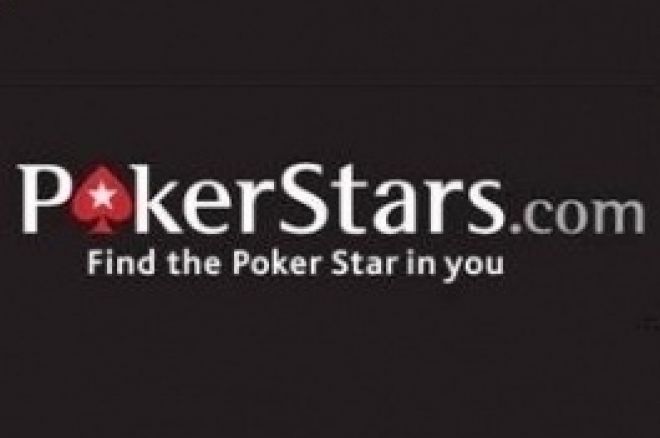 Pokerstars Record Breaking Weekend
Pokerstars.net spent the final weekend of 2008 much in the same manner as they have the entire year before it: dominating the internet poker traffic rankings and capturing the imagination of the poker community at the same time. Last weekend was their record breaking weekend which saw some amazing events and smashed all traffic records before it.
The jewel in the weekend's schedule was undoubtedly the Guinness Book of Records attempt to break the largest ever online tournament attendance, which was done with ease as the cap of 35,000 players was reached. The $11 MTT had a $500,000 prize pool and after 9 and a half hours, stan34powa emerged the victor of the biggest field of all time, scooping $30,000 for his small investment and a further 8749 players made the money. No deals were made and this is how the final table paid out:
Guinness World Record Attempt $500,000 Guaranteed
1.stan34powa $30,000
2. meiky777 $20,000
3. rumred14 $15,000
4. Goldman007 $10,000
5. Nekochan48 $7,500
6. gustave44 $5,000
7. n0ideahh $3,500
8. alepolice $2,500
9. ONE_TIMEE $2,000
10. FuFish $1,500
But that was just one of many landmark events last night at Pokerstars.net. The weekend saw 11 special $1, 10,000 player turbo SNGs running to mark the weekend that had $10,000 each added to them, meaning that for just 1 buck the winners walked away with more than $2000. The overall traffic was impressive too, with nearly 37,000 players at the cash tables alone.
There was also the Team Pokerstars Pro Championship Match, a special 8 game mixed event between the Pokerstars Pros. The winner would become the Team Captain of Team Pokerstars in a special team event to be announced next year, and it would be Victor Ramdin to take the honours after beating Daniel Negreanu heads up for the title. Ramdin and Negreanu also won $15,000 and $10,000 respectively for the charities of their choice.
Those players who regularly partake in the Pokerstars.net flagship tournaments were not overlooked either. The $750,000 guaranteed Sunday Warm-Up was boosted to $1 million guaranteed, which influenced 5836 players to attend, making the final prize pool $1,167,200.00! Online MTT veteran Andy McLEOD found himself all the way to the heads up stage, losing to Mr_Herman heads up at a final table that paid out like this:
Sunday Warm-Up
1.Hr_Herman $147,067.20
2. Andy McLEOD $101,546.40
3. totaloser $68,864.80
4. Iceman1278 $57,192.80
5. zmeyer $45,520.80
6. Tehanu $33,848.80
7. 69CANA69 $22,176.80
8. groengras $14,006.40
9. KKgeoroAA $8,170.40
Finally the biggest tournament of the week each and every week, the Sunday Million, had no intentions of not breaking a record or two. This week with a special $2.5 million guarantee an amazing 16,260 players bought in making a staggering $3.252,000 prize pool and a $333,378 first prize. 2475 players made the money and Pokerstars Pro Katja Thater won a juicy Team Pokerstars last longer bet, cashing in 134th place. The final table, which once again didn't feature a chop deal, looked like this:
Sunday Million
1st lp_SakiSaki ($331,378.80)
2nd Beufford ($227,640)
3rd MauryFishant ($162,600)
4th k0rt ($130,080)
5th manifest23 ($97,560)
6th salmor ($73,170)
7th AAmerican ($50,406)
8th La_Alvarado ($32,520)
9th kharak ($22,764)
What an amazing weekend it was for Pokerstars.net that once again makes you scratch your head at the fact that there is currently a global recession as well as worldwide attempts to ban online gambling. It's pretty safe to say that Stars will be going for the jugular in 2009 and who knows what records and milestones will get broken next year at Pokerstars.net.
Playtech launch Italian Poker Network, iPoker drop two skins
A mixed week for Playtech, the licensor of iPoker, who have this week announced they are launching a poker platform exclusive for Italian players, following the lead of Pokerstars who did this earlier this year. There are currently restrictions on the amount of money that can be wagered at any one time in Italian poker and this new network will likely reflect that:
Mor Weizer, CEO of Playtech, said: "The recent launch with leading Italian operators Snai, Gala Coral's Eurobet Italia, Sisal and Cogetech set our foothold in the Italian market which will lead to a prominent position in that market. The launch of the play for real network in Italy testifies to our extensive experience in penetrating new regulated markets with our best of breed software platform."
Onto the wider iPoker network and two of their busiest skins, NoIQ and Carlos Poker, are being released from the network. The exact reasons for their release are unknown; however the speculation on the forums once again goes back to rakeback violations that are often the demise of an iPoker skin. NoIQ have since announced today they will be joining the Entraction network next year:
"We made a thorough evaluation of several poker networks before we decided to go with Entraction. The survey we made showed that our players prefer Entraction to other networks as it offers a faster game and a very stabile poker client. We bring a large number of players with us from iPoker and the fact that they preferred Entraction was a decisive factor for us," says Karl Buhagiar, Operation Manager NoiQPoker.
Monks arrested for playing poker in Korea
Finally to the oddest poker story of the Christmas period, the Korean Times have reported that five Buddist Monks were arrested for playing poker in a hotel in North Chungcheong Province. The police were tipped off and discovered the men with over $6,500 on the table. Whether Andy Black was amongst the players we are yet to find out.